DR. SAM KOTKAT
Doctor of Chinese Medicine & Hijama (Cupping)
Dr. Sam Kotkat has been working as a certified acupuncturist and massage therapist since 19 years. She secured both a BSc degree in Nutrition, and a MSc degree in Chinese Oriental Medicine from the Midwest College of Oriental Medicine, USA. She has garnered international experience in the field of acupuncture, craniosacral therapy and hijama therapy while working in the USA and Egypt.

Dr. Sam is well-sought after by our patients who are keen to improve their wellness by using alternative and evidence-based healing methods. Always seeking to go to the root cause of a problem rather than only treating the symptoms, she has armed herself with additional several certifications that include acupuncture therapy, cosmetic acupuncture, craniosacral therapy, neuromuscular and reiki release therapy. Blending traditional medical therapies with more a holistic approach, Dr. Sam has treated several chronic conditions, from respiratory disorders to allergy, from menstrual issues to neuromuscular conditions.

Dr. Sam's treatment focusses on the Five Element Acupuncture approach, where she will not only treat your immediate symptoms and pain, but will also addresses issues that could be affecting your general health and well being. She thrives on working in a medical setting, where her treatment plans complement the conventional medical pathway, while collaborating with healthcare specialists to treat all age groups with a diverse range of ailments.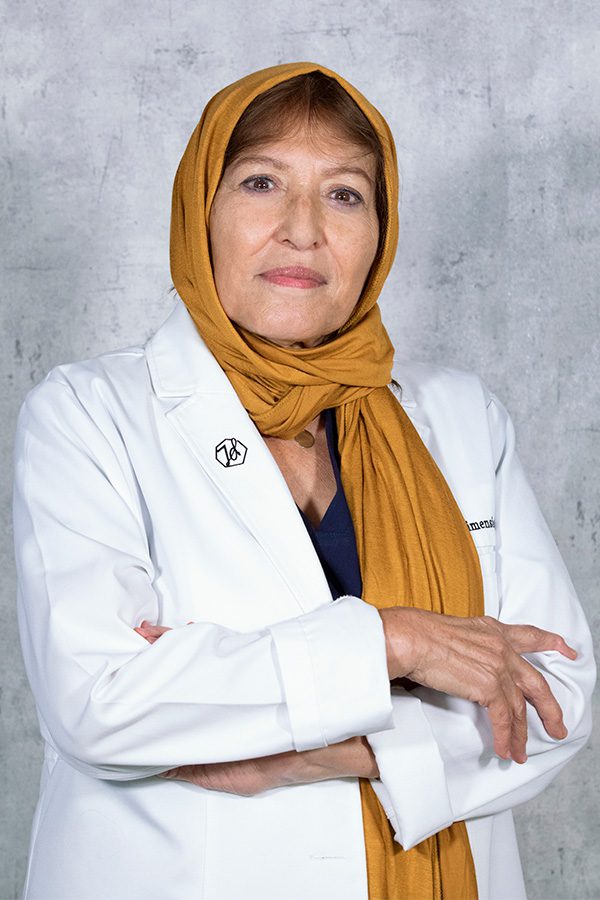 Acupuncture
Hijama
Chinese Oriental Medicine
Massage Therapy
---
BSc Degree in Nutrition from Midwest College of Oriental Medicine, USA
MSc degree in Chinese Oriental Medicine Midwest College of Oriental Medicine, USA
---
Certified Neuromuscular and Reiki Release Therapy
Certified in Craniosacral Therapist
Certified and Licensed in Sports and Therapeutic Massage
Extended and Clinical Training for Cranial and Cervical Pain, Neck Pain
Manual Lymph Draining Therapy

---