DEPARTMENT OF
CHIROPRACTIC MEDICINE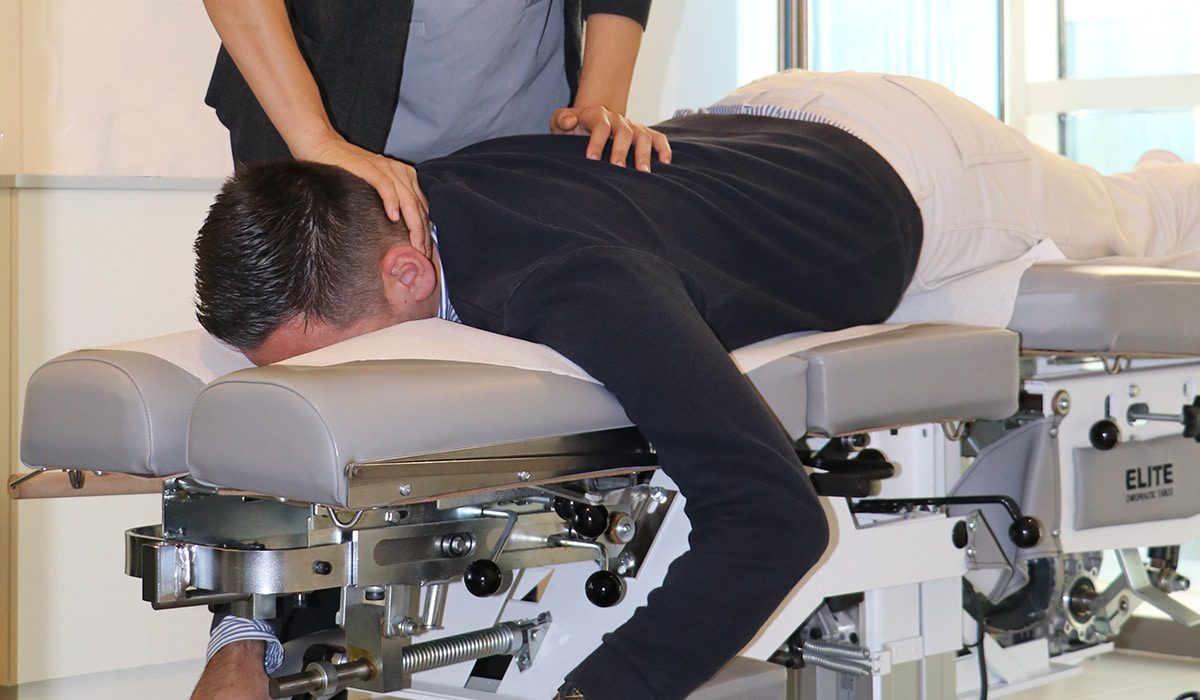 Are you faced with constant lower back pain? Experiencing numbness or shooting pain in your lower back, leg, or hip when you sit, drive or move? These are some of the symptoms that the Department of Chiropractic Medicine at our chiropractic clinic in Dubai can address effectively.

The Department of Chiropractic Medicine is managed by a team of US board-educated chiropractors who have made it their mission to help you heal faster by making sure that your spine, nervous system, and musculoskeletal system work in alignment. Our chiropractic doctors in Dubai offer the latest and most advanced chiropractic adjustments that target each patient's individual needs. Whether you are suffering from back pain, upper back pain, cervical neck pain, or just muscular tightness and tension, We can help.

We offer a thorough evaluation of your condition and create an evidence-based conservative treatment plan that you can follow with ease. Therapeutic intervention plans are strongly supported by clinical research and include comprehensive physical examination and assessment. The treatment plan includes exercise, as well as spine and extremity manipulation and mobilization. Our patients count on for a holistic approach towards living well.

Our sports medicine department in Dubai works in integration with the chiropractic department. Several athletes have benefitted from chiropractic solutions that improved their performance. Chiropractor in Dubai hospital or anywhere in the world is an integral part of orthopedic, sports medicine, rehabilitative, neuroscience, and gynaecology clinic. With an integrative approach at our medical center, we combine our expertise and provide a complete solution. Our chiropractic clinic is integrated with the Department of Sports Medicine & Orthopedics, the Department of Physiotherapy & Rehabilitation, Department of Acupuncture and Hijama Therapy. We offer a one-point solution for all your musculoskeletal needs; this is why our patients consider us the best chiropractic center in Dubai.
Spine Related Conditions
Hamstring Strain
Low Back Strain
Neck Pain
Scoliosis
Services Offered
Chronic & Acute Musculoskeletal Conditions
Neuromuscular Re-education
Pregnancy (Webster Technique)
Sport Injury and Rehabilitation
Runner's Rehabilitation
Flexion and Distraction Technique
Post-surgical Spine Rehabilitation
Pediatric Chiropractic
Overcome Pain with Chiropractic Treatment
Chiropractic is a branch of healthcare that focuses on the nerve, bone, and other parts of the neuro-musculoskeletal system. Though it is not a branch of allopathic medicine, it is used by doctors all over the world. Several doctors recommend chiropractic treatment to accelerate the recovery process, relieve symptoms, and improve the quality of life by minimizing the risk of incurable diseases.

Chiropractic care is mainly recommended for chronic and acute pain management. It was initially used as spinal manipulation therapy. Later it has expanded its scope in treating various health issues, especially pain management. Our team of experienced chiropractors in Dubai specializes in treating musculoskeletal and connected neurological conditions. We use the latest diagnostic measures and chiropractic techniques and develop a detailed treatment plan. Your treatment plan may include spinal manipulation, therapeutic exercises, and manual therapies.

Unlike drugs that mask the pain or surgery that are highly risky, non-invasive chiropractic treatment is your safest solution. The chiropractor in our Dubai hospital can help the patients avoid the surgery in 95% of the cases through advanced treatment.


Some Not So Known Chiropractic Solutions
Besides pain management, chiropractic care is also known to help with several other health problems. Some of the treatments provided at our clinic are:
Chiropractic Treatment for Facial Pain
Temporomandibular Joint and Muscle Disorder or
TMJD
is a group of conditions that causes pain in the jaw, facial nerves, and surrounding muscles. It is estimated more than 75 % of patients can get their symptoms reduced with a comprehensive multidisciplinary treatment. The chiropractors focus on 3 key muscles: the masseter, the temporalis, and the pterygoid. The jaw joints and the 2 vertebrae are also manipulated to ensure everything is aligned correctly.
Chiropractic Care for Children
Chiropractic treatment is equally effective on children as adults.
Pediatric chiropractic care
provides wholesome support to children's health conditions, such as concentration and focus issues, sports injuries, misalignments, autism, ADHD, etc.
Chiropractic Care During Pregnancy
Chiropractors during pregnancy may seem an unnecessary option. Several women in the Middle East are still discovering the incredible benefits of
chiropractic treatment for pregnant women
. The dynamic changes a woman goes through during pregnancy cause various discomforts. The back and spine are the most affected parts. Along with helping in reducing your
back pain
, a chiropractor can reduce morning sickness, correct the baby's position, and minimize the risk of C-sections.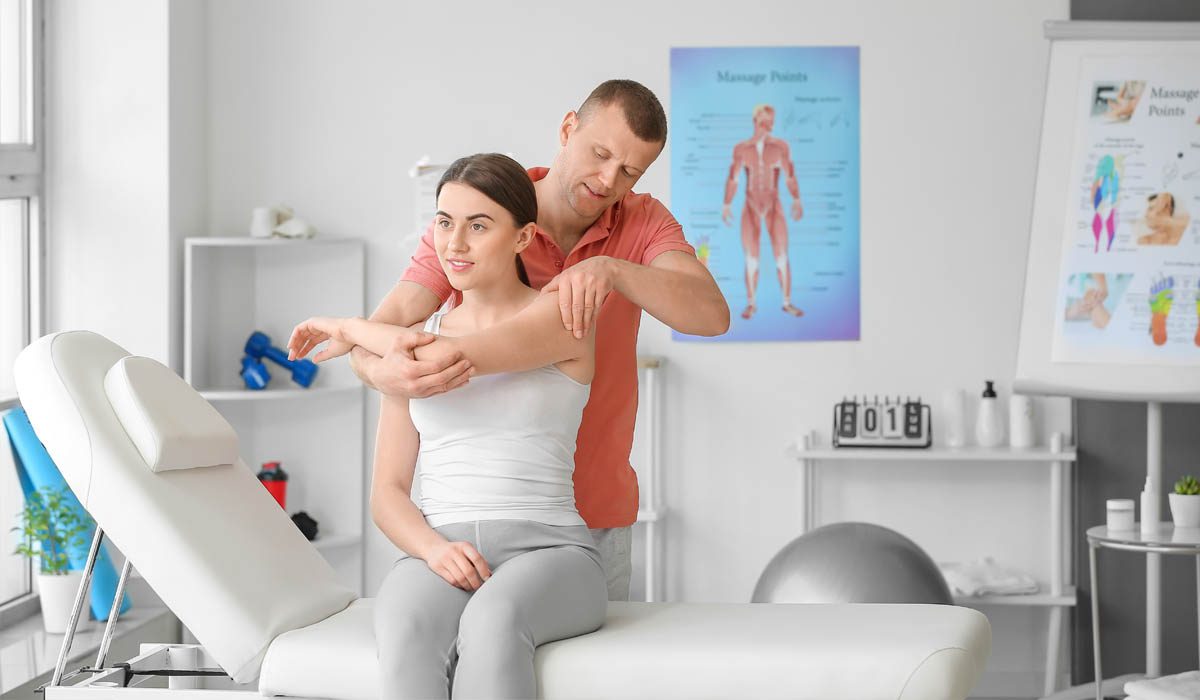 Discover True Wellness
Patients suffering from health problems often seek safe treatment that ensures excellent results. The chiropractic treatment offers you both. With us, you receive only the finest quality care through the use of modern equipment and technology. With us, you can be sure that only a team of the best chiropractors in Dubai treats you. We have a genuine concern for all our patient's well-being.

Our wellness clinic specializes in treating patients with neck and back pain to other conditions such as sciatica, disc hernia, sports injuries, carpal tunnel syndrome, frozen shoulder, migraine, plantar fasciitis, and recurring pain after surgery.
The Most Trusted Chiropractic Clinic in Dubai
Some of the top chiropractors in Dubai work at our medical center and provide relief for people suffering from various health issues. The clinic is equipped with the latest diagnostic equipment that helps chiropractors access your problems and curate a comprehensive treatment plan. Our chiropractors in Dubai are experienced in handling different patients with ranging complexity and medical condition.

We aim at treating the person, not the symptoms. The chiropractic treatment at our clinic is comprehensive, customized, and planned and includes making changes in your lifestyle to lead a healthy and pain-free life. So, book an appointment now, and let our chiropractors set you on the right recovery path.