DEPARTMENT OF
SPEECH AND LANGUAGE
THERAPY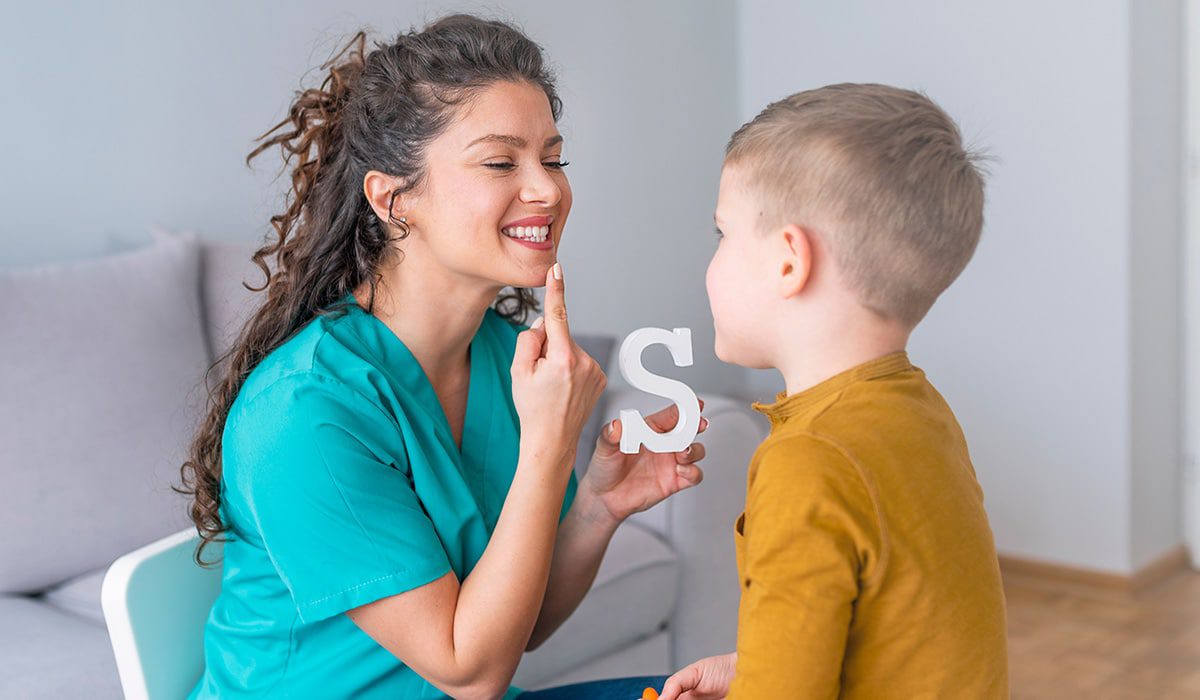 If your child has difficulty in communication (both verbal and non-verbal) or learning, visit the Department of Speech and Language Therapy at our medical centre in Dubai, and enlist the expertise of our internationally qualified speech therapists. Dedicated to offering the right treatment approach, they will help your child build confidence in communicating well with family and friends, and live a happy life.

Sometimes, children find themselves in an environment, where they cannot cope due to social and psychological circumstances as well as certain disabilities such as autism spectrum disorders. They need healthcare specialists who can support them with care and empathy so that they can learn to thrive. Our speech and language therapists are specialised in the evaluation, diagnosis and treatment of communication disorders, and related skills such as articulation, receptive and expressive language, voice, oral-motor, feeding, and auditory processing of language and fluency.

This is why we offer fast and cost-effective screenings, which help us determine if your child will need further evaluation, participate in exclusive therapy group sessions, undertake several standardised and updated tests, or get the latest therapy treatments.
Our Specialty Areas Include
Genetic Syndromes
Cleft/Lip and Palate
Learning Difficulties
Services Offered
Intensive language Development Group Programmes
Speech and Language Screenings
Speech and Language Assessments
Pictures Exchange Communication System (PECS©) Assessment and Implementation
MAKATON© Language Program Assessment and Implementation
Oral Placement Therapy (OPT) by TalkTools©
LIDCOMBE© Program Assessment and Implementation
Prompts for Restructuring Oral Muscular Phonetics Targets (PROMPT©) Assessment and Therapy
DIRFloortime© Therapy