DR. ROAA TALAL
Dentist and Medical Director
Dr. Roaa Talal is an energetic dentist who believes that prevention is the key to enjoying quality oral health. She possesses extensive knowledge in dental procedures, hygiene products, devices and solutions with a specific interest in compromised care and geriatrics hygiene care. Our patients seek out Dr Roaa's assistance in root canal treatments, veneer applications and extractions, soft tissue management, bleaching and whitening.

Dr. Roaa began her journey into dental medicine by undertaking a Bachelor of Dental Surgery (BDS) at the College of Dentistry, University of Sharjah, UAE. Her internship and residency programmes have allowed her to grasp the importance of hearing her patients out with compassion, helping them understand the importance of preventive oral care as well as creating treatment programmes to treat deeper gum health issues.

She was a key speaker at the symposium of Health Specialties in France in 2018, and continues to play a vital role in dental medicine at both local and global conferences and symposia. With the commitment to deliver you with the best of oral care regime, she is currently pursuing her Master's degree in Education and Health Business Management. She stands by her motto which gains inspiration from Mother Teresa: "We shall never know all the good that a simple smile can do."

Dr. Roaa speaks fluent English and Arabic.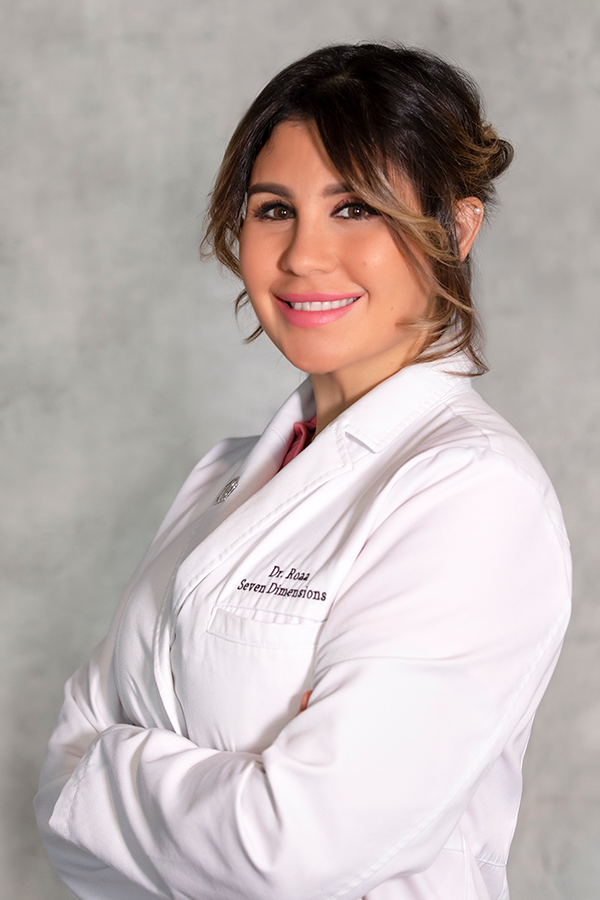 College of Dentistry, University of Sharjah, UAE
---
American Associates
UAE Medical Association
Saudi Dental Association
---