DEPARTMENT OF
SKINCARE
SERVICES & TREATMENTS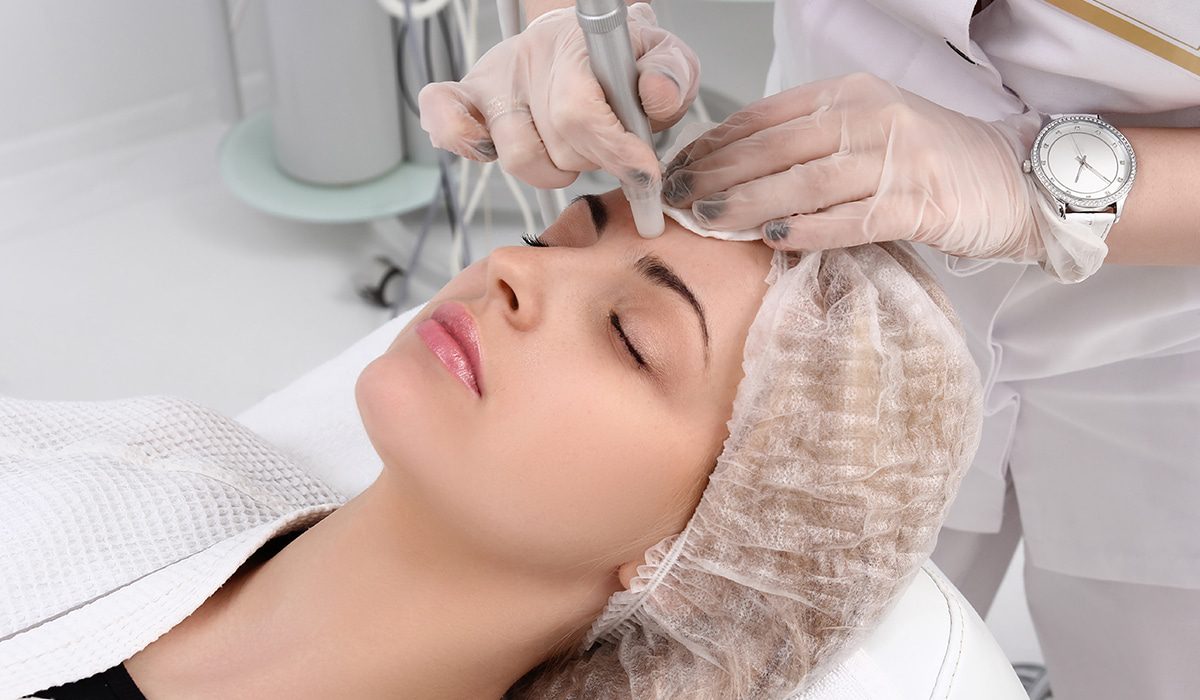 Welcome to 7DMC skincare clinic home of advanced clinical facials and bespoke treatments. We utilise the latest science, technology, and equipment to successfully treat a variety of concerns, such as acne, rosacea, hyperpigmentation, textural irregularities, scarring, and premature to advanced signs of skin aging. We tailor every single treatment to your individual needs, as we recognise that no two complexions are the same.
To help you achieve optimal skin health and radiance we begin your journey with an in-depth medical consultation. We focus on individually designed clinical treatments using advanced technology and cosmeceutical skincare. Each treatment targets not only your specific skin concerns but simultaneously treats and prevents the symptoms of skin ageing.
We'll work with you to help build a routine of only the most clinically proven, effective cosmeceutical products to maximise the results of your facial treatments and help you maintain them at home. As well as helping to correct any existing damage and maintain overall skin health, your prescription will help you avoid future skin damage and will work synergistically with your treatment plan for the best possible results.
Our passion, exceptional treatment standards and emphasis on client care make us one of the most popular skincare clinics in Dubai. We are located in Arjan, Al Barsha, near Dubai Miracle Garden.
Facial Services
HydraFacial (Basic and Advanced)
Wrinkle Comb
Microcurrent
Hydratone
DermaPen
Facial Toning
Facial Lines / Wrinkle Reduction
Skin Hydration
Body Toning & hand Treatments
Cellulite Reduction
Stretch Marks and Electro Cellulite Massage
Skin Peeling
Acne/Blemishes
Dermalogica Services Are
Express Facial
Facial
Deep Cleansing Facial
Whitening and Brightening Facial
Eye Rescue Treatment
Back Treatment for Pimples/Blackheads
Skincare clinic in Dubai:
7DMC is one of the best skincare clinics in Dubai. We use US FDA approved, and European CE approved technology. We adopt the safest technologies from around the world and adapting them to different skin types. We are continuously innovating to provide the best services to our patients in skin and hair medical treatment. 7DMC is regarded as one of the most advanced skin clinics in Dubai and has successfully treated many patients with several aesthetic concerns. Our team of expert dermatologists and skin specialists in Dubai specializes in treatment for acne, scars, pigmentation, hair fall, skin rejuvenation, anti-aging, etc. Our dermatology clinic in Dubai ensures the utmost safety, efficiency, and results in all our treatments while maintaining high standards. We use facial 3D imaging to analyze the skin, and treatments are customized to achieve the best results. We don't follow a cookie-cutter approach, and all our procedures are personalized by a team of highly trained trichologists and skin doctors in Dubai. Here's a little advice to choose the best skin care clinic for your needs. Before you commit to a dermatology clinic, be sure to enquire about whether they use the latest technology, such as 3D imaging. This technology helps therapists closely examine any signs of damage that may not be visible to the naked eye.
A glimpse of your first appointment with the 7DMC skincare clinic Dubai will be as follow:
On a typical first appointment, our skincare specialist tries and understand your issues through careful technical analysis and suggest treatments. The rest of the appointments will take care of stepwise treatment and follow-ups.
Before you arrive
Be informed about your skin condition or the things that bother you about skin. Clarity of thoughts and a little preparation can help you communicate better with your doctor. If you are suffering from other health conditions and are on medication, please carry the details.
During the consultation
Throughout your initial consultation, your doctor tries to understand your concerns, medical history, and your expectations from the treatment. Next, your doctor will analyze your problems with the help of latest imaging technology and laboratory testing. Based on your results, a treatment plan is formulated, and the doctor will prescribe a course of treatment that is both safe and effective. Our skincare consultant will explain to you the course of treatment and results you can realistically expect to see. Our skincare experts consistently try to bridge the gap between beauty and medicine. We offer medically proven, safe and cost-effective treatments while maintaining high-quality standards. We understand your aspirations to look better and feel confident. All you need to do is book an appointment and get a consultation; the rest is taken care by us.
Skin Care Treatment
With the growing demand for fast-paced life and increased awareness about the importance of healthy skin and hair, more people in Dubai seek effective cosmetic solutions. The beauty industry provides way too many options and enticing advertisements to lure people into buying their products. It is hard to choose the right product because the market is flooded with choices. Each product claiming to be the best leaves people confused. Cheaper skincare products are usually imported, which may contain ingredients that can be harmful to the skin. A lot of people use OTC beauty products and treat the symptoms of underlying problems. The trial-and-error method is highly unpredictable and can cause permanent scarring. On the other hand, professional skincare treatment does not limit itself to superficial levels and apply a holistic approach to the treatments. It is never too late to visit a qualified skin care specialist trained to identify and cure a range of medical issues. At 7DMC, we aim to change the way skin and cosmetic treatments are administered and perceived. We focus on providing sustainable and long-lasting benefits to our patients. We are specialized in treating all kinds of skin and hair. Our specialties include both surgical and non-surgical treatments for all skin, hair, and body concerns. Some of the patients we often see come for acne scar removal, cool sculpting, laser hair reduction, hair fall treatment, removing skin pigmentation with chemical peeling, cool sculpting, hair fall treatment, facial beautification, etc. Cellulite reduction and body toning are one of our primary treatments.
What are the benefits of professional skincare consultations?
Quality skincare treatment requires both time and money. It is best to seek the advice of professional skincare specialists. A proper skin consultation enables the skincare doctors in Dubai to gain a deeper understanding of your health issues. Non-medical treatment just focuses on treating superficial issues. While you may enjoy the pampering and instant results, it may wear off with time.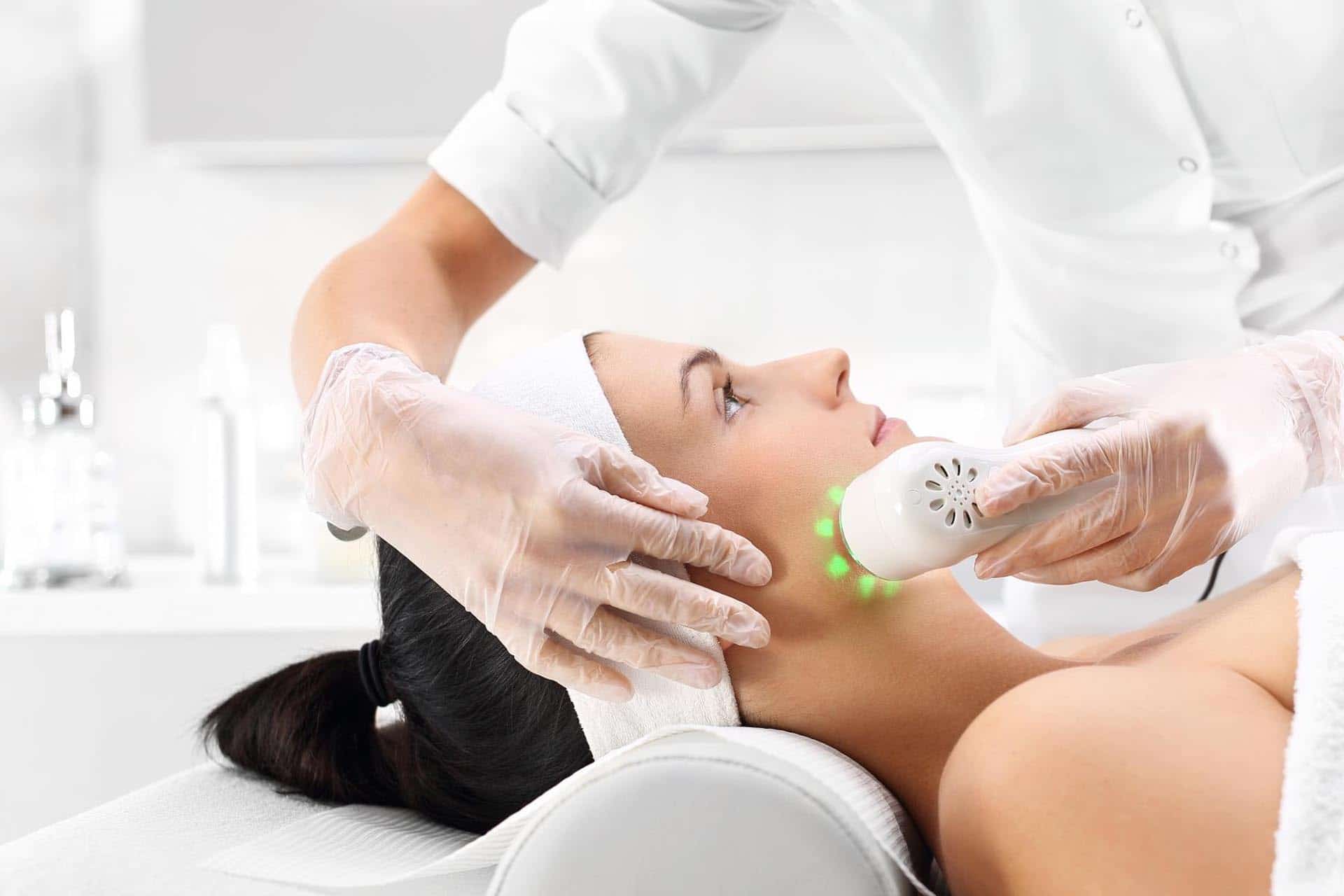 Our skin beautification treatment
We focus on applying various treatments to the skin that help maintain its health and vitality—our treatment helps balance oil and moisture content and achieve a healthy and youthful complexion. A range of treatments and products are used to cure damages caused by underlying health problems and environmental hazards. Apart from curing, the treatment also focuses on preventing the skin from further damages. Our clinic also offers both non-invasive and minimally invasive treatments for fine lines and wrinkles. Smooth skin, luscious hair, and sculpted body not only make you look good, but they also make you FEEL GOOD about yourself. This eventually leads to several booming benefits, both socially and personally. The psychological benefits of the treatment are much larger, which often are overlooked. The feel-good factor helps you boost your confidence and stay positive. Our team of best skin care doctors are highly qualified and have proven track records of wonderful results. Some of our primary skincare treatments are:
Microdermabrasion
Microdermabrasion is widely used to remove aging signs and lighter acne scars. The procedure is quite popular among our patients, as it is quick and straightforward. The skincare physicians use a handheld device to spray small crystals on the surface of the skin. The minute crystals help exfoliate the skin, while the suction nozzle simultaneously suck-off the dead skin right away. The treatment is also effective in removing stretch marks.
Acne therapy
The treatment targets the bacteria that cause acne. We use various acne care therapy, including blue light therapy, chemical peels, drainage and extraction, steroids, etc. Along with this, our doctor also administers topical and oral medication if required. Your prescribed treatment regimen depends on the age and severity of your acne.
Thermage
Thermage is a facial rejuvenation technique used to tighten and improve the curves of the face and neck. This facial contouring technique uses a radiofrequency device to heat the deep layers of skin and stimulate collagen formation. The process gives you tighter and smoother skin immediately and is long-lasting.
Hydrafacial
Hydrafacial is one of the most popular cosmetic treatments in the world. It appeals to all ages, complexions, and skin types. It can be used to treat sun damages, hyperpigmentation, signs of aging, etc. It is a medical-grade resurfacing treatment that clears out pores and hydrates your skin.
Body Hydrafacial
Body hydrafacial takes simple facial to the next level. While facial just focus on the upper layer of skin and gives you a temporary effect, hydrafacial goes deeper and removes toxins from your body. Hydrafacials are safe, efficient, and suit all body and age categories. The treatment gives you immediate smoothening, facial rejuvenation, lightened skin tone, and hydration. Some of our patients prefer no-makeup look for the next few days and flatter their natural glow. The procedure has no downtime and can be completed in 1-2 hours. You may experience slight redness following the treatment, but it goes away in some time. We provide a medical-grade, multi-step process focused on removing toxins and hydrating your skin. The five-step involves cleansing, exfoliating, extraction, serum fusion, and LED masks.
Skincare at home
Much of the success and improvement of treatment depend on consistent home care. Always follow your doctors' instructions religiously and use skincare products that are advised by them. Following a daily self-care regimen at home is as essential as getting the treatment at the clinic.