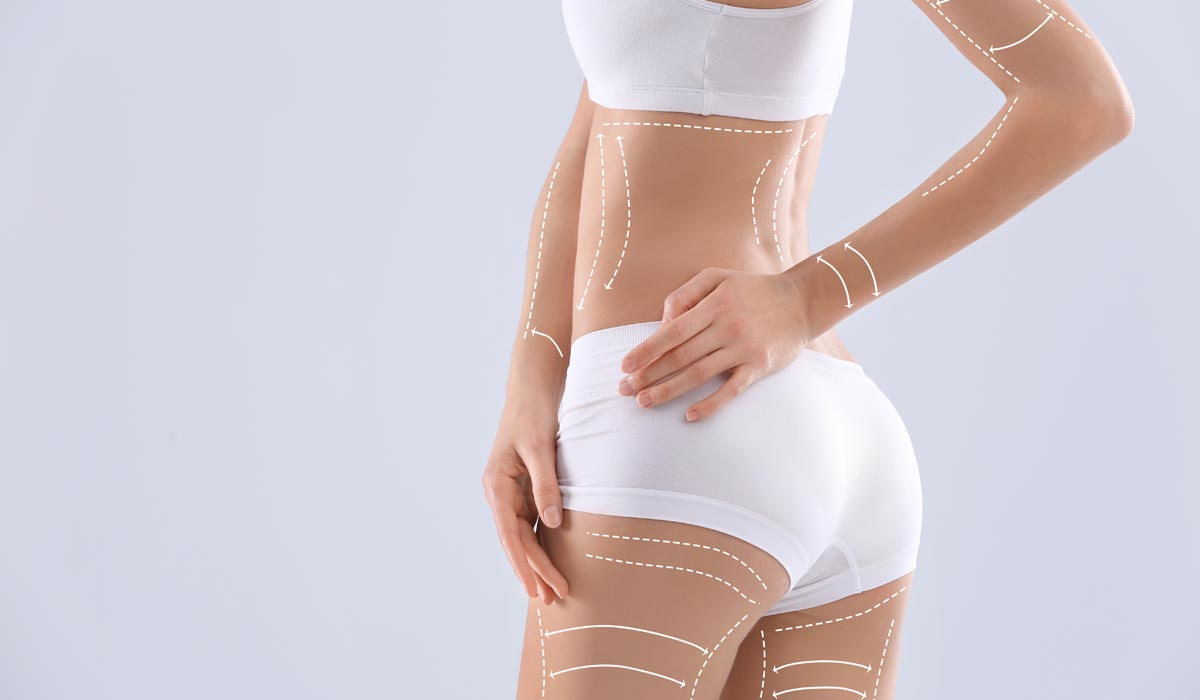 "A buttock lift (gluteoplasty) is a cosmetic surgical procedure that improves the appearance of the buttocks."
A nice and firm behind symbolizes youth, fitness, and sensuality. However, most people start losing skin elasticity after 40. Sometimes age, heredity, gravity, or weight loss may keep you from having attractive-looking buttocks. All can be fixed with a buttock lift procedure. Adults of all ages can have buttocks lift to contour their buttocks. The procedure enhances the shape and profile of the buttocks and contours the region by removing stubborn fat. Sometimes, a buttock lift is combined with a tummy tuck and lower body lift.
Do not confuse buttock lift with "Brazilian butt lift," which adds volume by fat transfer. Buttock lifts alone do not add volume to the buttocks. That is why butt lift can be combined with an augmentation procedure that alters the shape and adds volume with the help of the buttocks. After the procedure, you can fall in love with your body all over again.
Thousands of people undergo butt lift surgery every year and are pretty satisfied with the results. The primary goal of butt lift is to enhance the shapes of the buttocks. Both men and women can opt for butt lift surgery.
When to consider Buttocks lift?
The buttock region is one of the most stubborn areas to lose weight. Excess fat and sagging skin in the gluteal area can frustrate people who are trying to lose weight. If any of the following conditions apply to you, you can be a good candidate for a buttock lift.
Your buttocks lose volume and have sagging skin due to natural aging.
Patients who had drastic weight loss due to bariatric surgery.
Pregnancy has left you with loose skin and cellulite below the waistline.
Your weight must be stable in the past year, and you are not expected to lose weight.
You must have overall good health. People with chronic diseases such as diabetes or heart diseases are not advised buttocks lifts.
You maintain an adequate protein-rich diet that aids in the recovery process.
The Procedure for Buttocks Lift
The plastic surgeons in Dubai use several techniques for a butt lift. Some of the most common ones are:
The surgeon makes an incision at the top of the buttocks, in the hips, groin, sometimes under the butt cheeks to remove excess skin. Then they pulled up the stretched skin and suture it.
Sometimes surgeons may include liposuction to sculpt the buttock region further.
To ensure the skin remains tight, incisions and sutures are closed in layers.
Patients have to wear girdle or compression garments to reduce the swelling and tighten the skin.
Why 7DMC?
We are one of the most sought-after premium dermatology clinics in Dubai. Our licensed cosmetic surgeons in Dubai specialize in a wide range of non-invasive and invasive cosmetic treatments. It is our aim that each of our patients gets the best results. Our aesthetic surgeons in Dubai have years of precision, experience, and exceptional skills to enhance the beauty of all body parts.
At our 7DMC Plastic Surgery clinic in Dubai, our expert buttock lift surgeon can sculpt flaunt able buttocks—you can expect firmer, smooth, and curvy silhouettes. We use a safe Buttock Lift Method and advanced cosmetic surgery procedures in Dubai. Our cosmetic surgeon uses precise surgical procedures that have helped all our patients have an enhanced and contoured look.
You can expect an amazing and natural-looking appearance after the treatment, even in the most delicate areas of your body. If you have any concerns, please book an appointment and let our surgeons answer all your queries.
November 30, 2021
7 Amazing Benefits of Hijama Hijama Therapy Cupping is an ancient Chinese remedy that the Egyptians also employed. Cupping promotes life force energy in the body […]
March 30, 2020
Cupping therapy for high blood pressure One of the most dreadful health conditions – high blood pressure or hypertension as some call it, affects millions of […]