DEPARTMENT OF
AESTHETICS &
DERMATOLOGY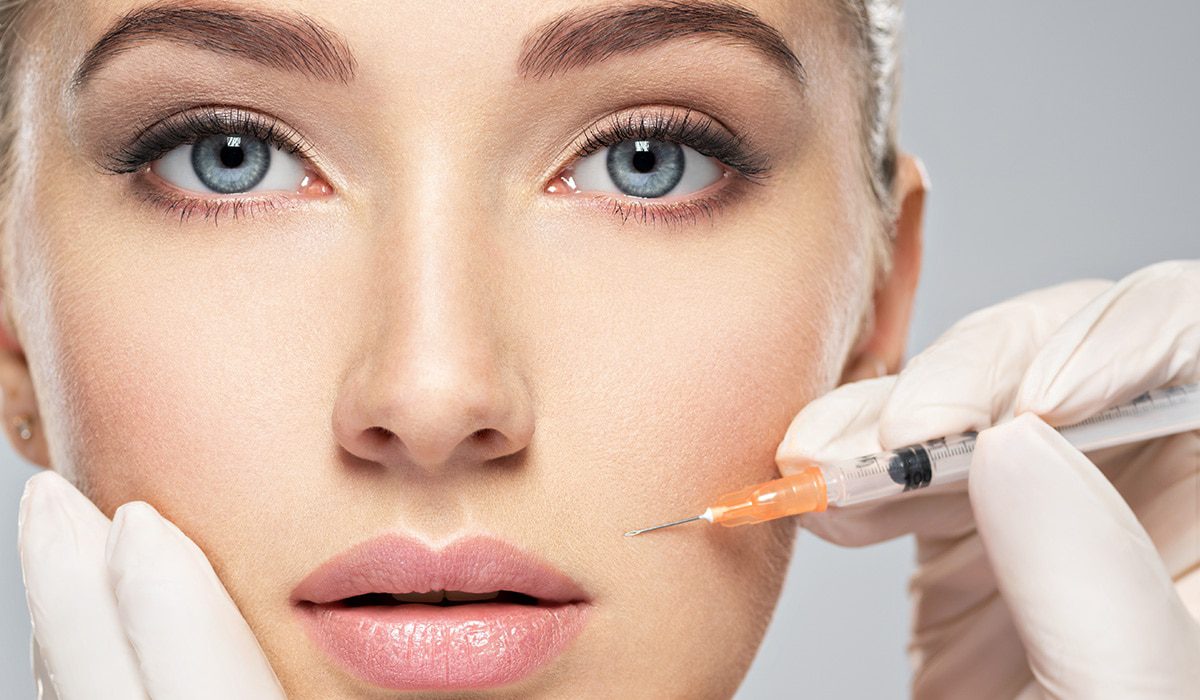 Whether it is dermatitis, an itchy scalp, or psoriasis related red skin, our aesthetic dermatologists are here to help you by listening to your concerns and helping you combat the issue at hand. They use comprehensive skin treatment plans, proper medication, or surgery (both invasive and non-invasive) to address all your skin conditions. We have even treated people with skin cancer through innovative surgery screening measures.

Studies have shown that complex skin problems affect people's quality of life to the point where it can impact their emotional health by decreasing self-esteem. This is why our medical centre in Dubai has opened the Department of Dermatology & Aesthetics so that you can take advantage of our range of skin treatments as soon as possible.

We also provide extensive aesthetic dermatological solutions that will make your skin beam with health and beauty so that you can have a lovely day. Bring back the sun kissed look to your skin by visiting us at our medical centre. You will be greeted by our internationally trained skin specialists who will walk you through robust plans that address your cosmetic goals or create a plan that works for you, incorporating technologies that are apt for your skin type.

There is no need to hide in the dark anymore. Let yourself shine with the help of our expert skin specialist in Dubai. Our extensive range of cosmetic treatments goes well beyond wrinkle fillers, lip lift, and laser hair removal. Below is the list of our comprehensive treatments offered by our aesthetic clinic in Dubai.
Medical Dermatology Services
Acne
Alopecia
Contact Allergies (Patch Testing)
Eczema
Nail Diseases
Removing Aging Spots
Removal of Moles & Tags
Removal of Skin Hyperpigmentation
Removal of Keratosis
Rosacea
Warts (ASD)
Excessive Sweating (hyperhidrosis)
Cosmetic Dermatology/Aesthetics Services
Acne Treatment
Botox
Neck Lifting
Hyperhidrosis
Skin Tightening
Non Surgical Blepharoplasty
Non Surgical Rhinoplasty
Non Surgical Threadlifts
Rejuvenation of Skin
Dermal Filler (using Hialuronic Acid)
Derma Pen Micro-needling
Platelet Rich Plasma (PRP) with Derma Pen
AQ Growth Hormone (for the Face and Hair)
Injection Lipolysis
PlasmaPen Treatment
Threads Face Lift
Light and Laser Treatments
Sclerotherapy
Often, we have experienced that patients get confused between the roles and areas of specialty of Aesthetic Doctor and Dermatologist. The skincare treatment can be broadly classified into two streams: Aesthetic/Cosmetic Dermatology and Medical Dermatology. Though all treatments are related to skin and hair, there are some distinct differences between both.

However, the mode of treatment keeps overlapping as they work on the common goal, where the ultimate aim is to make you look and feel GOOD. Both are committed to providing their invaluable service to their patients.


Aesthetic Clinic in Dubai
Aesthetic doctors are sometimes also addressed as Aesthetic Physicians. Their main forte is cosmetic treatment where they cater to patients looking to maintain their youthful appearance. Our expert aesthetic and dermatologist doctors believe that looking and feeling your best is essential to a person's self-esteem. Our cosmetic care clinic in Dubai is staffed by some of the world's most experienced cosmetic dermatologists. Our skin specialists have years of experience and extensive training, which is crucial for safe patient outcomes and impeccable natural-looking results.
At
7DMC
, we offer a broad range of treatment options designed to repair and reverse the signs of aging, while also addressing other skin, nail, and hair conditions. Our primary focus includes a holistic approach for facial and body rejuvenation. We offer a range of non-invasive or minimally invasive procedures like Botox injections, Botox lip lifts,
chemical peels
, laser treatments, facial contouring,
liquid rhinoplasty
, and several other procedures under aesthetic/cosmetic dermatology.
Our state-of-the-art aesthetic clinic in Al Barsha Dubai is fully equipped to perform all kinds of cosmetic skin treatments. We offer the latest and advanced facial enhancement treatments and procedures to help people feel beautiful by enhancing their natural beauty.
Dermatology Clinic in Dubai
While the aesthetic doctors follow the "desire" aspects of their patients, dermatologists focus on the "disease" aspect of skin and hairs. They target mainly the skin ailments and work on reducing the health risk of their patients.
Our dermatologists in Dubai are specialized doctors who have expertise in treating all kinds of skin diseases. Our dermatology department is one of the most sought-after dermatology clinics in Dubai. We provide comprehensive treatment for a broad range of skin problems. Our experienced team of skin care specialists has access to the latest research and ultra-modern equipment, allowing us to deliver world-class treatment right in the heart of Dubai.
Dermatological conditions can be devastating, leaving marks on not only your skin but also the psyche. Your skin is not just the largest organ of your body. It tells your story, your age, your lifestyle, your heritage, and much more. When you come to us, we make sure your skin truly represents who you are. Our dermatology department encompasses everything from routine skin check-ups to diagnosis and treatment of chronic disease to minor skin/hair problems,
microneedling
, and all types of skin treatments.
Our dermatologist doctor in Dubai always strives to provide you a combination of therapies to manage the symptoms and treat the underlying health condition. We assure you to restore your comfort and confidence.