DEPARTMENT OF
PLASTIC SURGERY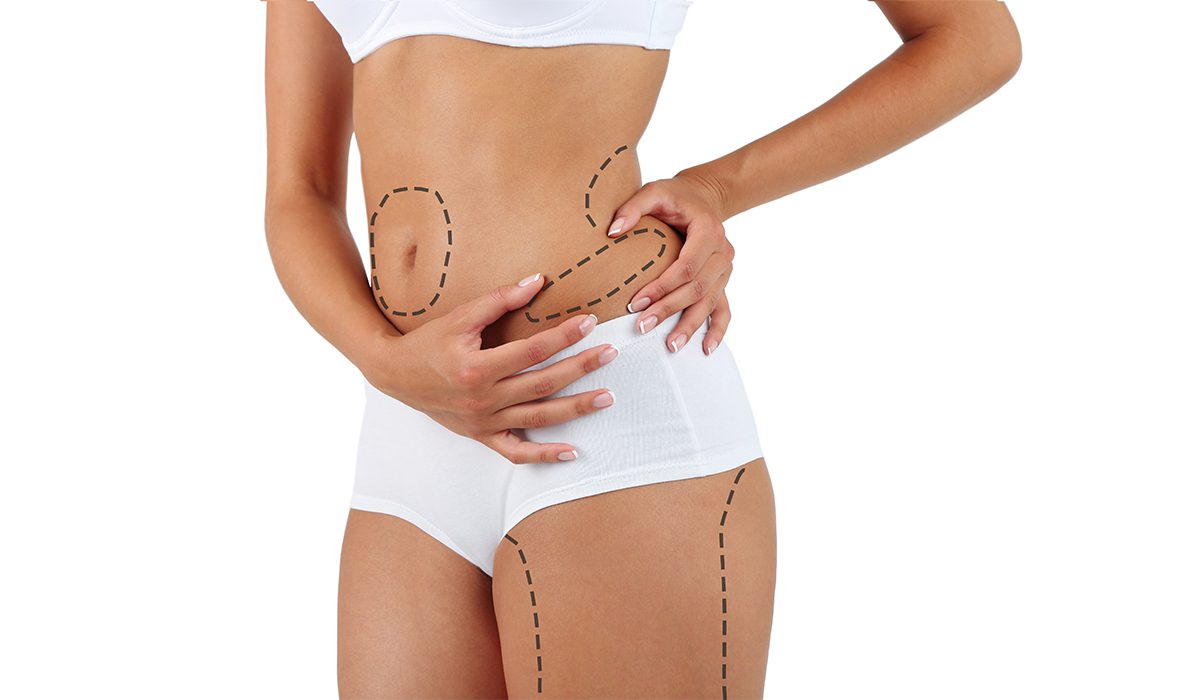 When planning to undergo plastic surgery, choosing the right cosmetic surgery center can make the difference between a beautiful result and a disappointment.

Hence At 7DMC, our newly opened plastic surgery department we have hired the best in the business. Our plastic surgery center in Dubai is focused on and dedicated to providing only the most natural and minimally invasive procedures, with complete transparency, sincerity, and honesty, which is the cornerstone of our approach to patients in need.

If you are looking to make positive changes to your appearance and boost your self-confidence, you have come to the right place. We have an experienced team of Board Certified plastic surgeons and aestheticians who are collectively committed to providing you the best and safest in plastic surgery and non-surgical procedures. At 7DMC Plastic Surgery Clinic, our goal is to achieve the most natural-looking and optimal results.

Our Plastic Surgery Clinic is located in the heart of Dubai, next to Dubai Miracle Garden. It's no surprise that Dubai is one of the most popular destinations in the world for cosmetic enhancements and plastic surgeries. Breast Augmentation, Rhinoplasty, HydraFacial, Nose Job, and Liposuction are some of the most sought-after cosmetic surgery procedures.

We are staffed and equipped for a luxurious VIP experience for all our distinguished guests. Our philosophy is centered on expertise, integrity, dedicated staff, safety first, patient confidentiality, advanced products, state-of-the-art equipment and techniques, and creating an unparalleled experience for all patients. At the forefront of all our operations are our most esteemed plastic and reconstructive surgeon, Dr. Georgia Vadarli, who offers patients an incredible, customized experience with the utmost in personal care. We offer the most advanced techniques and technologies to restore a fresh, young appearance to your overall appearance. Your treatment will be customized to enhance your natural harmony.
Plastic Surgery Services
Breast Augmentation or Enlargement (Augmentation Mammaplasty)
Breast Implant Removals
Breast Lift
Chin, Cheek, or Jaw Reshaping (Facial Implants or Soft Tissue Augmentation)
Body Contouring (VASER 4D Body Sculpturing, Lipofilling/Lipotransfer and Fat Transfer)
Face Surgery (Otoplasty (Ear Surgery), Blepharoplasty (Eyelid Surgery), Chin Liposuction)
Abdominoplasty (Tummy Tucks)
Body Lifting (Belt Lift, Thigh Lift, Back Lift, Arm Lift)
Cosmetic Dermatology/Aesthetics Services
Minimally Invasive Procedures such (Fillers Injection, Thermage, Miradry)
Acne Treatment
Botox
Neck Lifting
Hyperhidrosis
Non Surgical Threadlifts
Rejuvenation of Skin
Dermal Filler (using Hialuronic Acid)
Platelet Rich Plasma (PRP) with Derma Pen
AQ Growth Hormone (for the Face and Hair)
PlasmaPen Treatment
Light and Laser Treatments
Plastic Surgery Services
We have all the treatments that will make you feel good about your body from top to bottom. Apart from our key plastic surgery services, our cosmetic surgery clinic offers several other popular treatments like:
Skin Tightening
Skin tightening is a rejuvenation process that drastically improves the appearance of your skin. It is one of the best and long-lasting solutions for having youthful-looking skin at all ages. Skin tightening treatments like facelifts and tummy tucks offer you permanent and noticeable results. In recent years non-surgical treatments have gained prominence because of minimal downtime and instant results. However, for people seeking more permanent results, skin tightening surgery is more in line with their expectations. Even with significant recovery time, skin-tightening procedures are suggested by our cosmetic surgeons. The surgical procedure is an effective way to improve skin quality and address issues associated with skin laxity. Our cosmetic medical center in Dubai offers various invasive and non-invasive skin tightening treatments that give you tightened, firm, and more youthful appearance.
Liposuction
Liposuction is one of the most popular plastic surgery procedures and helps thousands of people worldwide to have a flat waistline and toned body. Liposuction is not an alternative for a healthy lifestyle. However, it can help you get rid of the stubborn fat that becomes unresponsive to weight loss methods. The procedure involves removing excess fat deposits between muscle and skin by breaking fat cells and removing them through suction. Your cosmetic surgeon may use a specialized device to remove excess pockets of fat that ensure minimal scarring on the skin during the procedure. Liposuction can be performed on thighs, hips, buttocks, abdomen, neck, back, in short everywhere, where you have stubborn fat deposits. The liposuction cost depends on the type of technique you choose and the number of areas you wish to get treated. Liposuction does not require too much downtime. We generally discharge the patient on the day of the procedure. Just make sure someone drives you home.
DermaPen Treatment
DermaPen is a micro-needling treatment that promotes scarless healing and induces natural collagen production in the skin. The process has proven to be an effective tool in reducing the appearance of scars, acne scarring, stretch marks, pigmentation, wrinkles, and overall skin rejuvenation. The most significant benefit of micro-needling is the improvement in skin tone and texture. It also helps in reducing superficial wrinkles and appearances of pores. Micro-needling process creates microchannels on the upper layer of our skin that allows potent serums to go deep inside the skin and deliver more effective results. Combination of platelet-rich plasma therapy and micro-needling helps supercharge the collagen and elastin under your skin. All the atrophic scars (chickenpox and acne) can be efficiently subdued by this treatment. The smaller at-home micro-needling derma rollers do not hurt much, but they won't look as effective as professional DermaPen treatment. Always opt for a board-certified medical practitioner as they are trained and use latest gadgets for the procedure.
Otoplasty
Even though ears are not technically a part of facial structure, they contribute a lot to your facial appearance. Large protruding ears often attract people's attention for the wrong reasons. Most individuals feel insecure and lack confidence because of that. Our cosmetic surgeons in Dubai can perform otoplasty and improve the ears' position, shape, or proportion. A skillfully performed surgery can have multiple benefits and is the best solution for malformed ears. You can also ask our Dubai Otoplasty surgeon to reduce large earlobes or fix the large-sized ear-piercing holes. Otoplasty can be done at any age. It is usually advisable after the age of 5 and can be done throughout adulthood. The otoplasty is typically completed in 2-3 hours, depending on the extent of the ear shaping requirement. The overall surgery may take several weeks. However, patients can resume work in 3-5 days after the surgery.
Lip Augmentation
Lip augmentation is a cosmetic procedure that makes your lips fuller and plumper. The treatment which women from all over the world have accepted is drawing attention from men too. As you age, the corners of the mouth may appear to sag, and you lose much of the youthful fullness as age progresses. Lip augmentation is a highly effective procedure to rejuvenate your lips and sides of the mouth. We offer multiple ways to augment your lips—both invasive and non-invasive. The 3 popular and preferred procedures are fillers, implants, and fat grafting. Derma filler is a temporary process that can last anywhere from 6-12 months. If you are trying lip augmentation for the first time, we recommend this procedure as if you do not like the results; you may choose to discontinue it after few months. Fat grafting is also a non-invasive procedure that involves collecting fat from your body and using it as lip fillers. It is an in-clinic procedure that requires less to no downtime. Lip implants are mostly advisable to those patients who are looking for more permanent and long-lasting results. From Kylie Jenner to Paris Hilton, all have opted for lip implants, and their lips look incredibly beautiful.
and using it as lip fillers. It is an in-clinic procedure that requires less to no downtime. Lip implants are mostly advisable to those patients who are looking for more permanent and long-lasting results. From Kylie Jenner to Paris Hilton, all have opted for lip implants, and their lips look incredibly beautiful.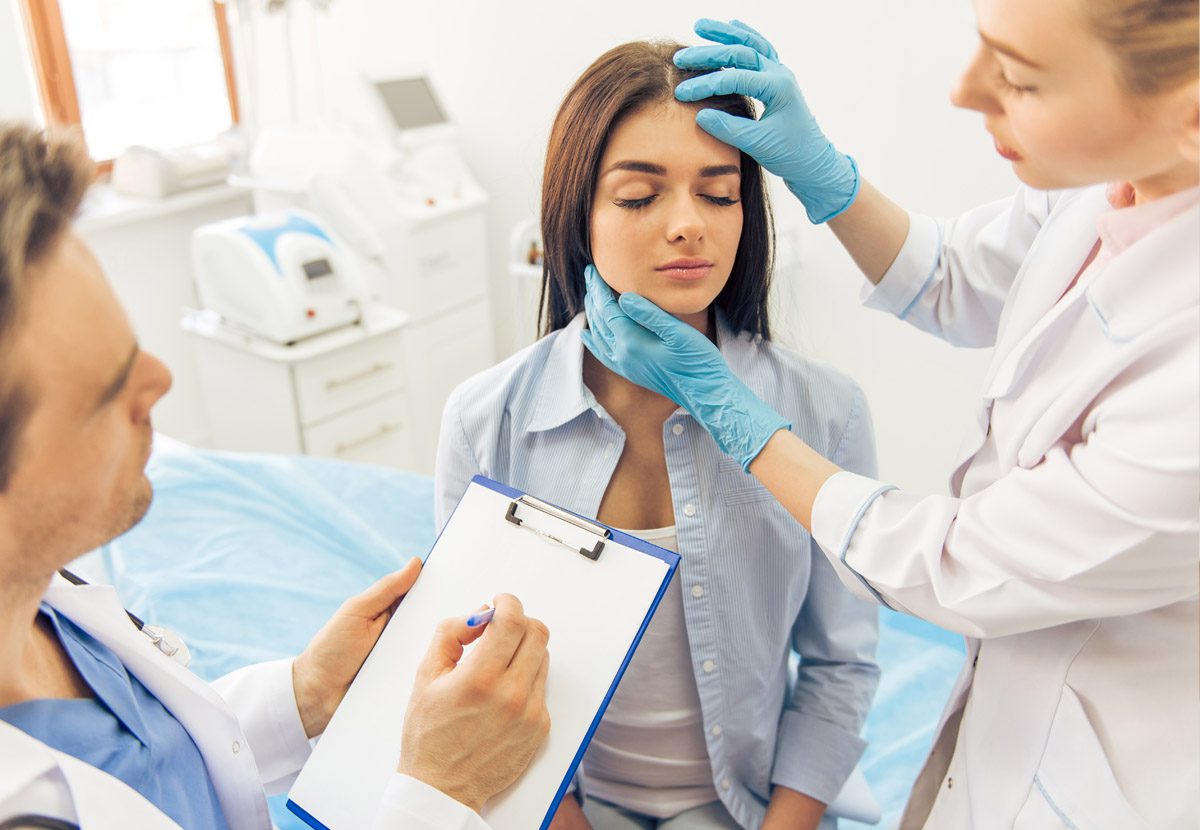 Body Contouring
Body contouring is an amazing solution for individuals who experience dramatic skin sagging effects after bariatric surgery (stomach stapling or gastric bypass) or pregnancy. Major weight loss can leave your skin stretched, sagged, and with no natural elasticity. Body contouring involves the shape of the underlying tissue that supports the fat and the skin. The excess sagging, and the fat are removed from the body. The surgery targets the areas such as the abdominal area, buttocks, upper thighs, arms, underarms, etc. Some of our patients even opt for belt lipectomy, where the entire torso is tightened in a single surgery. We also provide several non-invasive body contouring options such as cool sculpting, cellulite reduction, body toning, etc.
Breast Lifting
A breast lift (mastopexy) procedure helps raise and reshape sagging breasts. When women age, their breasts lose their natural elasticity making them sag or droop. A breast lift can elevate the loss of natural shape and firmness. The procedure can reverse the aging process and make your breast perky like young women. The breast lift is also opted by young women who go through dramatic body changes. The changes may result from pregnancy, breastfeeding, weight fluctuations, aging, gravity, and heredity. Age is not a factor in choosing a breast lifting procedure. Whatever is your starting point, you can achieve desired results. Apart from a breast lift, we also provide breast implant revision surgery, which improves the shape of your breasts.
Plasma Pen Treatment
Plasma Pen is a unique anti-aging treatment designed to trigger collagen and elastin production to give you smoother and tighter skin. This innovative skin rejuvenation technique is ideal for anyone who wants to improve their appearance and prefers non-invasive procedures. The treatment can treat acne scars, warts, skin tags, and moles. The procedure involves passing high-frequency current to small portions of the skin. It scrapes the upper layer of skin, which later forms scabs and fall-off in few days. The result is smooth younger looking skin without any surgery. However, the results are temporary; it stays for a long time. The treatment can be effectively used for tightening, resurfacing, regenerating, and smoothening the skin.
Our clinic, 7DMC is your one-stop solution for all kinds of aesthetic treatment. We have one of the best plastic surgeons in Dubai who is dedicated to achieving natural-looking results. Whatever your aesthetic treatments goals are, our board-certified plastic surgeons can help you achieve them. Your comfort, safety, and satisfaction are our top priorities. Dr. Georgio Vadaril has earned a reputation as one of the finest aesthetic surgeons in the field of plastic and reconstructive surgeries. She is known for her superior surgical skills and outstanding patient care. To discuss your concerns, please book an appointment. Our doctor and specialist can guide you in the right direction and create a customized treatment plan for you.