What is J plasma skin tightening?
Sagging, wrinkled freckled skin are signs of skin aging. Acne, sunspots, depigmentation, etc. are other visible signs of skin damage. All of these result from collagen or elastin loss that impacts skin elasticity. Rapid weight loss, certain types of disease, age, pregnancy, etc., are causes of sagging skin.
Loose, lax, and spotted skin can become a cause of embarrassment, impacting self-confidence. Even if medically it does not harm, saggy skin can at times lead to rashes and infections. Plus, it makes a difference to the aesthetic look.
Thankfully, science has found various ways to tighten sagging skin. There are home remedies too. Some of these techniques work for all, some work for a specific set of people. J Plasma skin tightening is one of the medically-accepted procedures to rejuvenate saggy skin. The key feature of the procedure is its decreased downtime, while results are fantastic.
J Plasma Skin Tightening Procedure
J Plasma or J Plasty is a non-surgical minimally-invasive advanced treatment method for tightening the skin. It is a comparatively new procedure that uses Radio-frequency or RF waveform technology, better known as Helium Plasma Technology. Scientists have researched CAP or Cold atmospheric plasma for a long time. It is known for its amazing strength in destroying bacterial growth, including cancerous cells.
The treatment process
J Plasma has been defined as a revolutionary treatment procedure. Cold helium plasma is created by combining helium gas with radiofrequency energy. Small incisions are made on the skin underside where the plasma or the ionized gas is introduced. Plasma is acknowledged as the fourth state of matter that contains negatively-charged ions and electrons. These ions and electrons are in equal numbers, thereby making them unique.
The plasma works on the loose subdermal layer of the skin, targeting septae located between the skin and the muscles underneath. The higher the density of septae and the tighter these structures are, the fewer wrinkles and saggy skin a person has.
Some of the key details of the process are:
It is carried out by local anesthesia and using a liposuction cannula.
Often, the doctor might suggest liposuction and the process for effective fat reduction.
The cool Helium plasma stream is usually within 37 degrees that effectually works on the wrinkled areas. These are the spots of minimal collage production.
The helium stream stimulates collagen production.
Due to the presence of ions and electrons, plasma is influenced by electromagnetic fields.
In J Plasma therapy, helium is made to pass through an energized electrode. This results in the creation of a low-current plasma stream. The stream is cold and highly focused.
Body parts where J Plasma can be used
The process is effective in almost all parts of the body. These include the neck region, abdomen and mid-back, chest, thighs, inner thighs, knees, and other components, especially fragile skin. J plasma therapy is recommended for breast lift, arm lift, butt lift, knee lift, thigh lift, tummy tuck, neck lift, lower facelift, and belt lift. Many considered it to be a completely new ball game as it can be used to treat body parts that were previously untreatable.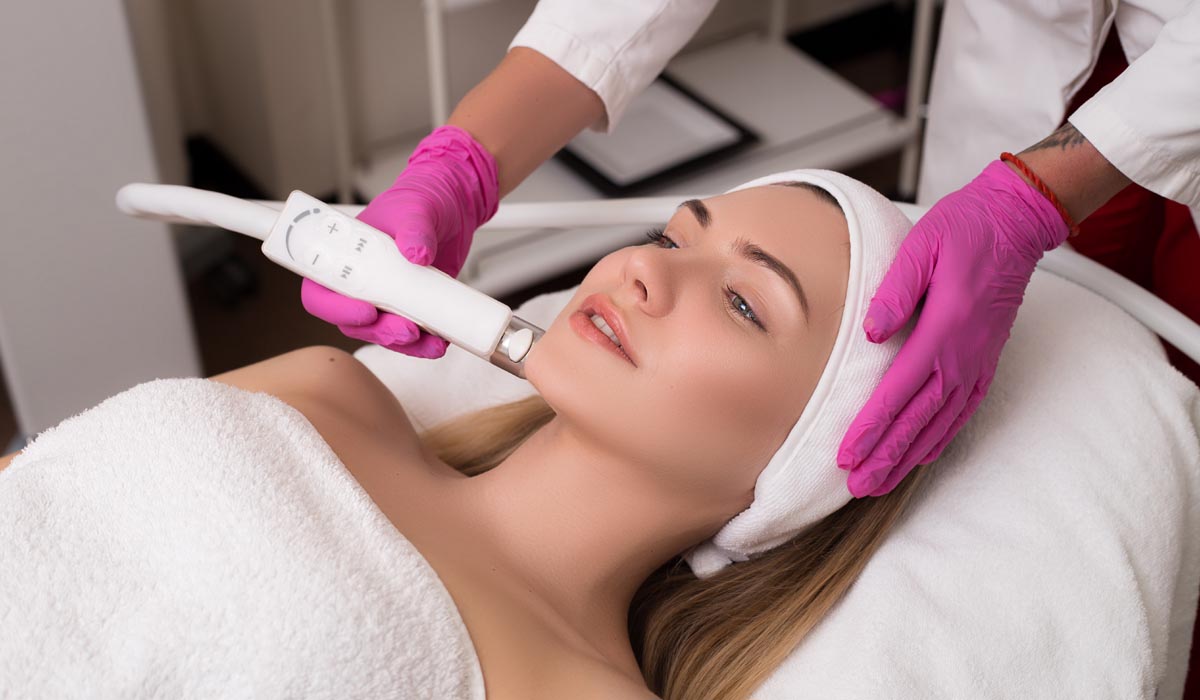 Who is the ideal candidate?
It is essential to understand that this cutting-edge technology offers different patient results. For example, choosing J Plasma therapy is an ideal option when patients do not wish to go through an entire tummy tuck regime.
Consulting with a specialist helps patients understand if this therapy is right for them or not. The patient's personal physiology, weight, and age determine if the patient is eligible for the J plasma skin tightening procedure.
The method is suggested for people who have a moderate amount of laggy or damaged skin. It is also recommended to patients keen to try alternate skin-tightening procedures rather than the traditional ways.
Benefits of J Plasma Procedure
1. Minimally-invasive procedure
Compared to many other invasive and surgical skin-tightening procedures, J Plasma is a better option. For example, while the temperature in laser therapy reaches almost 315°C, in this case, it hovers around 37°C. J plasms is an outpatient procedure carried out in the doctor's office and is minimally invasive.
2. Minimal side-effects
J Plasma skin tightening process is mostly a painless procedure. The risks of skin burns are minimal. Some patients may feel slight discomfort, nausea, redness, and swelling due to the local anesthesia. However, the effects wear off in some time.
3. Stimulates collagen production
One of the key benefits noticed in J Plasma therapy is how the helium stream works deeper to stimulate collagen production.
4. Outstanding and immediate results
It takes between an hour and two to perform the procedure. It results in tight, sculpted skin giving the area a youthful, rejuvenated appearance. It usually takes one sitting for the patient to feel the difference and the results in real-time. It is almost instant, and over a period, with continual skin retraction, one can notice the progressive results.
5. A faster healing process of the scars
The process requires tiny incisions on the skin. The post-treatment scars heal up swiftly and in no time. It generally takes not more than three weeks for a full recovery. However, the recovery time will differ from patient to patient.
6. Suitable for all age groups and gender
Male, female, or any gender, J plasma works well all across. Also, anyone aged between 18 and 70 years can easily benefit from this procedure.
Why choose 7DMC?
At our Aesthetics & Dermatology clinic, we have specialists trained and experienced in the J-Plazty™ technique. Our team first assesses if the patient is the right candidate for J plasma therapy or not. They understand the expectations of the patient from the treatment. They help the patient understand the procedure, the recovery time, possible side effects, and more before the process. Our state-of-the-art facility is equipped with advanced medical equipment for safe and optimized treatment. Our internationally qualified dermatologists and plastic surgeons work closely with patients to help them regain youthful and rejuvenated skin with striking results.
References
https://healthcare.utah.edu/aesthetics/renuvion-j-plasma/