DR. WALEED KAED
Specialist Orthopedic Surgeon
Dr. Waleed Kaed graduated from Zagazig University in Cairo, Egypt in 2001. He has gone through extensive training in dealing with orthopaedic subspecialties such as Sports Medicine and Arthroscopy, Arthroplasty, Knee and Hip Replacement, Paediatric Orthopaedics and Deformities Correction.

Dr. Waleed is an experienced specialist, with over 20 years of working in both Egypt and the United Arab Emirates.Dr. Waleed is one of the leading Orthopaedic Surgeon in his speciality and is now internationally known for his specialist expertise in knee & hip replacement surgery with an emphasis on rapid recovery.
Dr. Waleed is also known for developing the latest 'rapid recovery' and pain relieving techniques following knee replacements. He believes that making lots of small improvements in surgical and anaesthetic technique can lead to better outcomes and the overall patient experience.
His interests include soft tissue knee surgery as well as degenerative disorders of the knee. He routinely undertakes arthroscopic surgery for meniscal and ligament injuries as well as primary and revision joint replacement surgery. The former includes patello-femoral and unicondylar as well as total joint replacement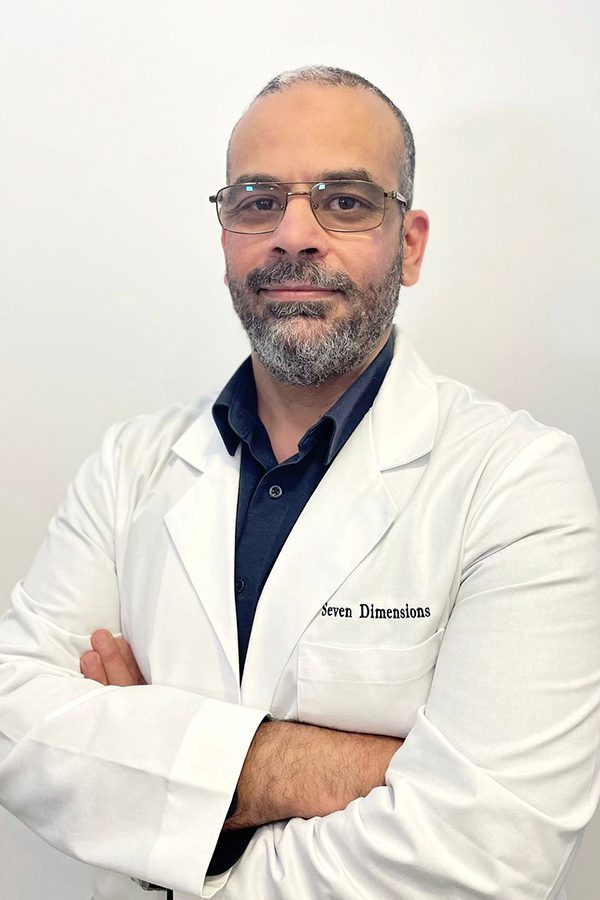 Expert in Minimally Invasive Sports Injuries Arthroscopic Management.
Arthroscopic Surgeries of the Knee and Shoulder
Total Hip & Knee Replacement Surgery
Paediatric Orthopaedic and Deformity Correction & Bone Lengthening
Foot & Ankle Injuries
General Trauma, Fracture Care and Management
Pediatric Orthopedic Surgery.
Pediatric Fractures Treatment.
Management of Lower Extremities Deformities.
Hip Dysplasia and Dislocation.
Foot Deformities and Flat Foot Management.
Management of Club Foot in Newborns.
Leg Length Discrepancy Treatment by Lengthening Device.
Cerebral Palsy Complication Treatment.
Pediatric Osteomyelitis Treatment.
Sport Medicine
Arthroscopy: Shoulder, Knee, and Ankle
Arthroplasty: Hip, Knee, and Ankle
Hallux Valgus Treatment
Neck Pain, Back Pain
Intervertebral Disc Disorders
Shoulder Pain
---
Foot and Ankle Diseases in Adults.
Ankle Arthoscopy.
Ankle Joint Arthrodesis with up-to-date Approaches.
Small Foot Joints and Big Toe Deformities.
Joints Injections Treating Synovial Diseases.
Hallux Valgus.
Diabetic Foot and Foot Ulcers.
Rheumatoid Foot Disease Treatment.
Achilles Tendon Disease and Plantar Fasheitis.
Arthropathy from Haemophilia and Haematological Disorders.

---
MD, Cairo University, Egypt
Master's degree from Cairo University, Egypt
MBBCH, Zagazig University, Egypt

---
Certified Arab Board member in Orthopedic and Trauma Surgery

---