Facial for Sensitive Skin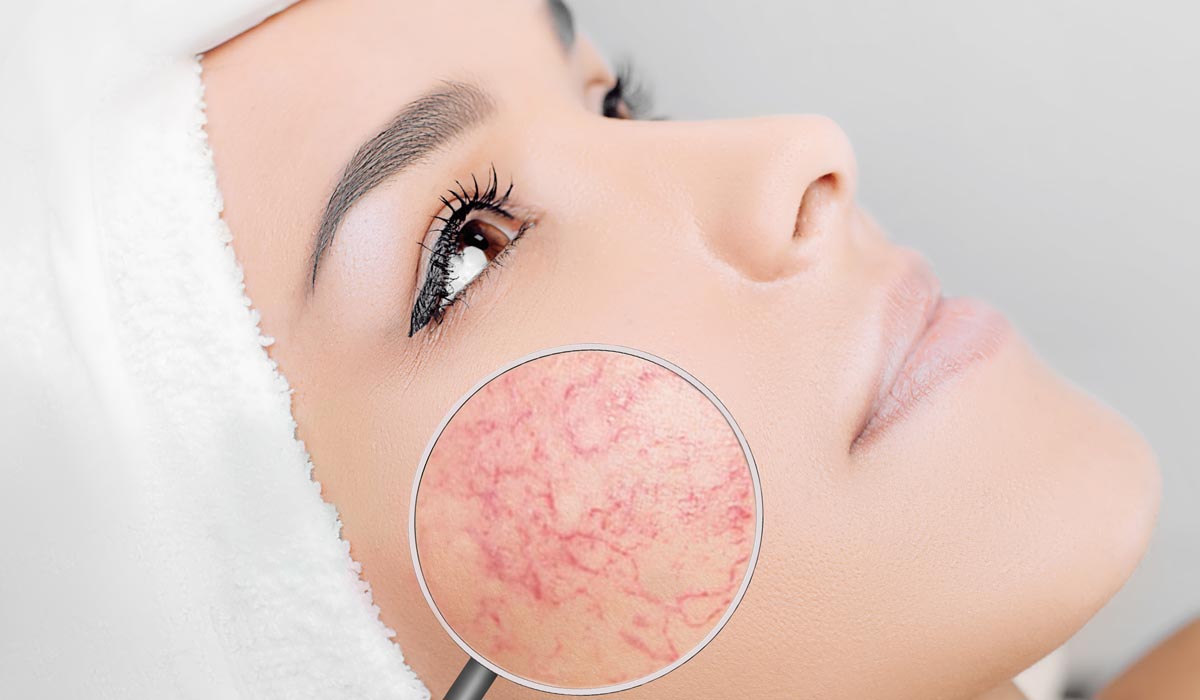 Sensitive skin gets easily irritated by the environment and skincare products. Hence, one needs to be very careful while thinking of a facial for such skin. The correct facial for sensitive skin can grant huge benefits by hydrating and moisturizing the skin. Also, it is highly recommended to avoid detoxifying or exfoliating facials for sensitive skin. 
Cause for Sensitive Skin
Before applying anything to your skin, you need to understand your skin type in the beginning. After that, you must find the reason behind being that particular type. Similarly, the following factors could be responsible for your sensitive skin:
It is way too dry
You have eczema
Irritant and allergic contact dermatitis
Rosacea
Contact and physical urticaria
Photodermatoses
Cutaneous mastocytosis
Aquagenic pruritus
Symptoms of Sensitive Skin
An individual with sensitive skin is majorly prone to reactions to certain types of clothing, products, or makeup. Apart from that, there are several other symptoms to recognize the sensitivity of the skin. Those are:
Hives
Eczema
Red patches
Rashes that can burn, sting, or itch
Burning, itching, or stinging sensation without any visible rash
sunburns
Suitable Facials for Sensitive Skin
A soothing and correct facial contains anti-inflammatory ingredients. It helps to calm irritation and redness. Along with what to use, one must also take care of how to use it. Without exfoliating or scraping the face, the facial must be administered softly.
Following are some of the best-suggested facials for sensitive skin:
Seaweed facials contain vast amounts of vitamins. It also helps to eliminate the symptoms of rosacea.
Facials with chamomile and green tea are highly recommended. Chamomile holds antibacterial flavonoids and anti-inflammatory terpenoids, while green tea works as an antioxidant. 
Hydrating facials also do wonders for sensitive skin. It improves the texture and appearance of dull and dry skin.
The presence of hyaluronic acid (HA) in facial improves the skin's ability to maintain elasticity and moisture.
Oxygen facial helps to hydrate and clean the skin by projecting a stream of oxygen and salty water. 
How can 7DMC help?
Sensitive skin is not something that can't be resolved. We in 7DMC come up with an easy diagnosis to measure the sensitivity of your skin and the reason behind it. Based on the symptoms and the causes, our experts begin with the following medications:
Steroid Creams
Analgesic Creams
Antihistamines
Protective Sunscreen
These medications help to minimize the symptoms and reduce the sensitivity approach of your skin. After resolving the initial issues, our experts develop facials that will benefit your sensitive skin and make it attractive. 
Our facials are enriched with natural products like sea-derived extracts, raw fruits, and other plant-based elements. These are generally well-known for reducing redness. Apart from this, our experts also prefer light enzyme peels to exfoliate your skin. This procedure then follows a soothing mask and serum. 
We provide personalized solutions and services like dermapen microneedling and others for each of our clients. It gives them the liberty to choose the best solution for themselves and get the utmost benefit. 
November 30, 2021
7 Amazing Benefits of Hijama Hijama Therapy Cupping is an ancient Chinese remedy that the Egyptians also employed. Cupping promotes life force energy in the body […]
March 30, 2020
Cupping therapy for high blood pressure One of the most dreadful health conditions – high blood pressure or hypertension as some call it, affects millions of […]