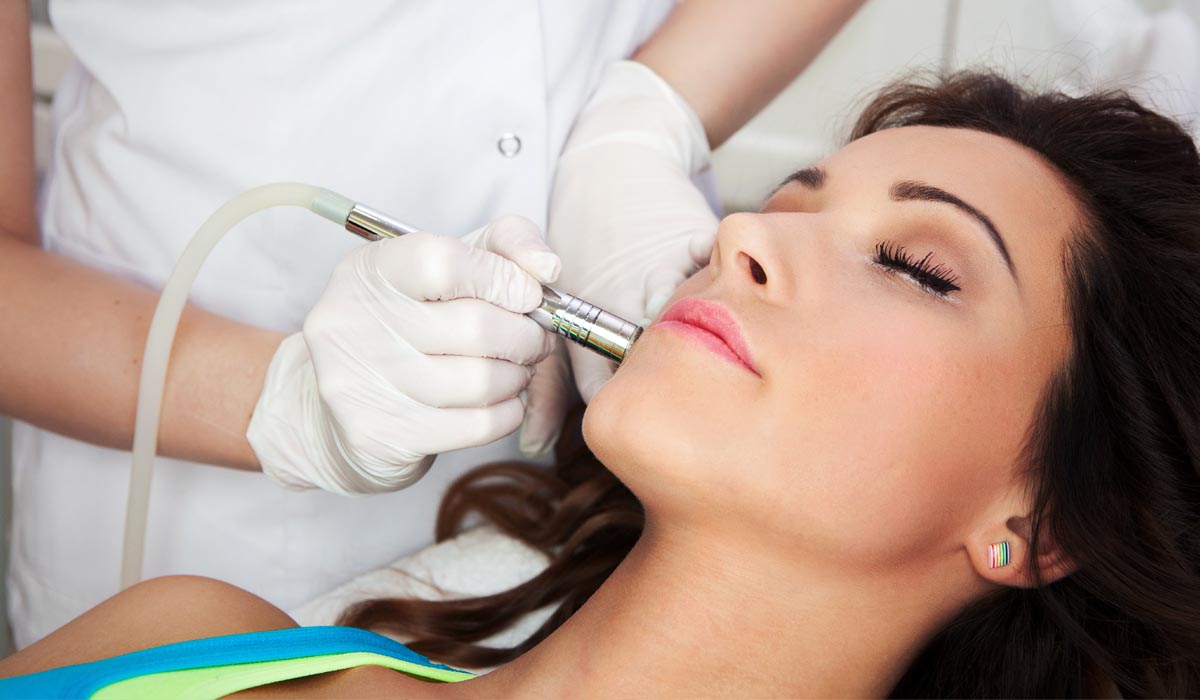 Introduction
Laser resurfacing is a facial revitalization surgery that utilizes a laser to enhance the skin condition or treat blemishes. It extracts the skin layer with accuracy. The new skin cells that develop while healing gives the skin a firmer and young-looking appearance.
Types of laser skin resurfacing:
Ablative laser: This cutting laser removes the skin's delicate outer layer and heats the underlying dermis, promoting new collagen fibers.
Nonablative laser:This is a non-wounding laser that fuels collagen development, thus helping in improving skin color and surface.
Why laser skin resurfacing?
Laser resurfacing can treat the following:
Fine lines
Aged acnes
Imbalanced skin color or texture
Sun-damaged epidermis
Acne scars( mild & moderate)
Risks factors
Laser resurfacing can cause various side effects:
Who should avoid
Anyone with the following conditions must avoid laser surgery:
Underwent acne treatment in the preceding year
Suffering from a weak immunity
Incline to have scars
Took facial radiation therapy
Shadier skin tone
Pregnant or breastfeeding
Required steps before undergoing laser resurfacing
Take medicines to avoid problems.If you're undergoing laser skin resurfacing, the doctor will recommend an antiviral medication before and after the procedure to avert any infection.
Evade unguarded sun contact.Excessive sun exposure two months before the treatment may induce permanent uneven coloration in treated parts.
Discontinue smoking.Stop or avoid smoking for at least two weeks before and after treatment to circumvent any problems.
Arrange for help.After the procedure, you will require assistance to reach home.
How can 7DMC help?
Our medical team will examine your medical history and conduct a physical examination.
The doctor may treat crinkles encircling your eyes, lips, or temples separately or treat the whole face. Based on your condition, our doctor may perform laser resurfacing as an outpatient treatment. For minor problems, our team will anesthetize the areas and can sedate you. A full-face procedure may take two hours. Puffiness after laser skin resurfacing is common. Our doctor can recommend steroids to treat inflammation on your face. Napping with one more pillow can reduce inflammation.
After the laser surgery, the specialist will wrap the administered regions. Following a day, you should clean the operated areas 4-5 times daily and then apply a cream to forestall crusts from developing.
Following this treatment, avoid unguarded sun exposure for about a year to stop uneven pigmentation.
November 30, 2021
7 Amazing Benefits of Hijama Hijama Therapy Cupping is an ancient Chinese remedy that the Egyptians also employed. Cupping promotes life force energy in the body […]
March 30, 2020
Cupping therapy for high blood pressure One of the most dreadful health conditions – high blood pressure or hypertension as some call it, affects millions of […]