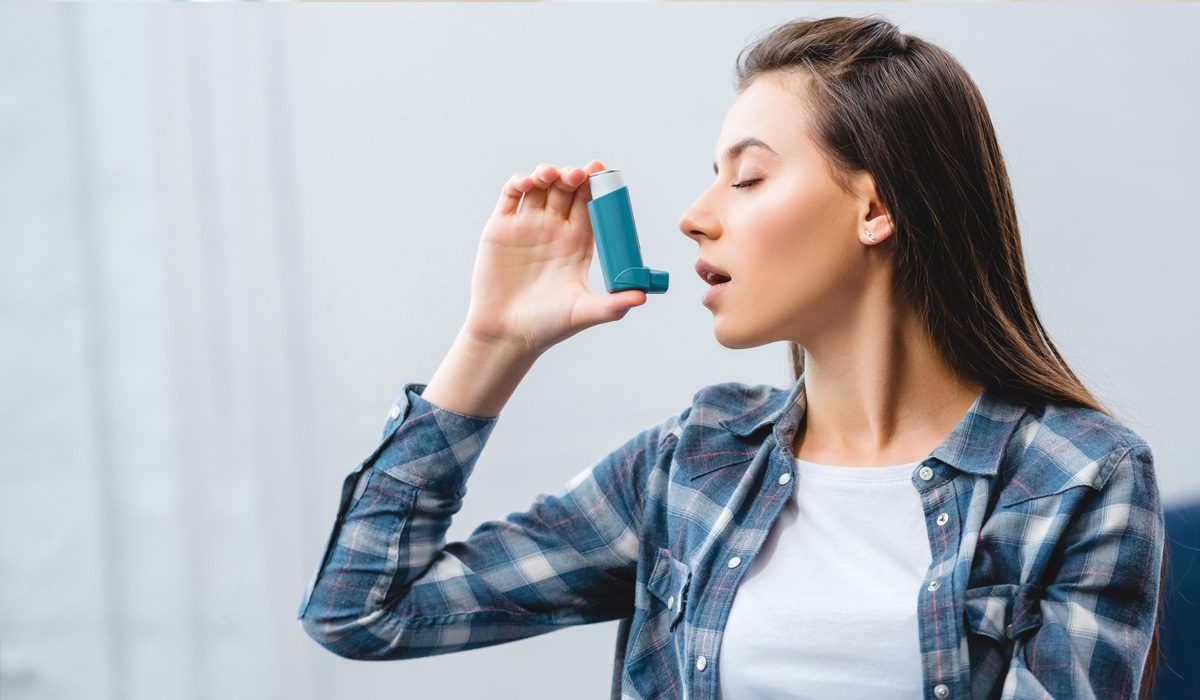 Asthma is a chronic condition that affects the airways of the lungs. The condition causes swelling and inflammation in the internal walls of the airways or the bronchial tubes. Asthma makes breathing difficult and may also trigger coughing and shortness of breath.
Types of Asthma
Asthma can occur in several ways and for many different reasons, but more often, the triggers are the same. We have listed the most common types of asthma below.
Childhood Asthma:
Though asthma can develop at any age, it typically develops during childhood. Childhood asthma is similar to adult one, but children may experience different symptoms. Doctors call childhood asthma
Pediatric Asthma.
It is essential to seek medical intervention if you notice any asthma symptoms in your child.
Adult-onset Asthma:
Asthma can develop at any age. Multiple factors may cause the onset, like chemicals, smoking, and other irritants.
Occupational Asthma:
Asthma developed due to exposure to allergens or irritants at the workplace is called occupational asthma. It is most commonly noticed in the employees of sawmills, asbestos manufacturing, pet shops, etc.
Seasonal Asthma:
The symptoms of this asthma occur in response to the allergens present in the environment at only a specific time of the year. It is the typical allergy asthma caused by pollen in the air during spring or cold air in winter.
How Asthma affects you?
While it is just a minor health concern for some asthma patients, it creates a significant problem in others. Chronic asthma patients experience difficulty in carrying on with their routine activities. Till now, there is no sure way to cure asthma. However, with the right medication and minor lifestyle changes, it can easily be controlled and managed.
Some of the most common symptoms and signs of asthma are as follows:
Shortness of breath.
Wheezing is the most common symptom in children.
Tightness in the chest.
Sleeping troubles caused by excessive coughing or shortness of breath.
Coughing and wheezing worsen when you fell sick because of a cold, flu, or any respiratory virus.
If the above signs and symptoms are more common and bothersome, it indicates that your asthma I is worsening. Asthma often changes over time. It is necessary that you discuss with your doctor, as they can track your signs and symptoms. The doctors can help your condition with adjustment in your treatment.


How 7DMC can help you?
7DMC is one of the most reputed and state-of-the-art clinics in Dubai. Our team is committed to providing holistic and individualized treatments to all of our patients. We are constantly evolving ourselves to the latest development in modern medicine, supported by the world-class infrastructure. We are here to assist you with unmatched medical care carried out by the best Asthma doctors in Dubai.
The best way to deal with asthma is to begin treatment before your symptoms get worsen. Contact our asthma specialists for an appointment. Our asthma doctors in Dubai specializes in the management of wide spectrum respiratory and allergic ailments. Working with an asthma doctor is necessary as they can manage your asthma for the long term and help you in leading a normal life.
You can contact our clinic for more details on Asthma and other pulmonary diseases. After analyzing your health requirement, our team can direct you to the right doctor.
November 30, 2021
7 Amazing Benefits of Hijama Hijama Therapy Cupping is an ancient Chinese remedy that the Egyptians also employed. Cupping promotes life force energy in the body […]
March 30, 2020
Cupping therapy for high blood pressure One of the most dreadful health conditions – high blood pressure or hypertension as some call it, affects millions of […]