Legs, Butt, and Abdomen Treatments
Have you ever given up on the idea of wearing your favourite pair of shorts before heading out to the pool or that expensive dress that you bought for a party out of the fear of exposing your thighs and legs? Do the scars and disproportionate shape of your lower body make you apprehensive about your overall appearance?
Whenever people are told of cosmetic treatments, most of them instantly think of facelifts, nose or ear reconstruction, Botox, or at the most liposuction for the tummy. But it can't be denied that your legs, butt, and abdomen are integral parts of what dictates your aesthetics.
This is why we are here to help you get acquainted with some beauty treatments for your legs, butt, and abdomen that you can consider to fine-tune the minute details about them that you always wanted to. To add to their benefits, these are all medically approved and are done under the supervision of trained professionals. Let us find what they are.
Cosmetic Treatments for Your Lower Body
Due to the limited information and promotion of lower body cosmetic treatments, many people are unfortunately not even aware that the treatments available for the upper body or face are also available for the lower body.
Whether it is reshaping, toning, or lifting; medical centres in Dubai are widening their horizons to make lower body treatments inclusive in their aesthetic services. Here are some of the most pivotal treatments for the legs, abdomen, and butt.
Thigh Lifts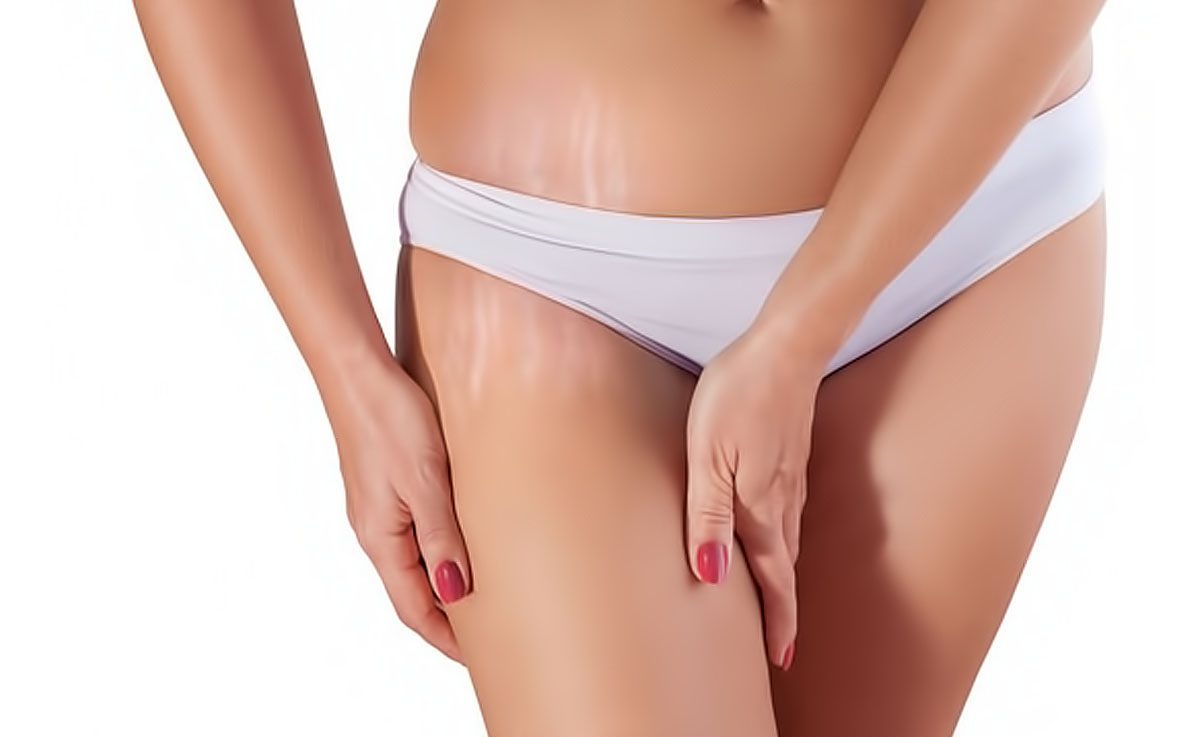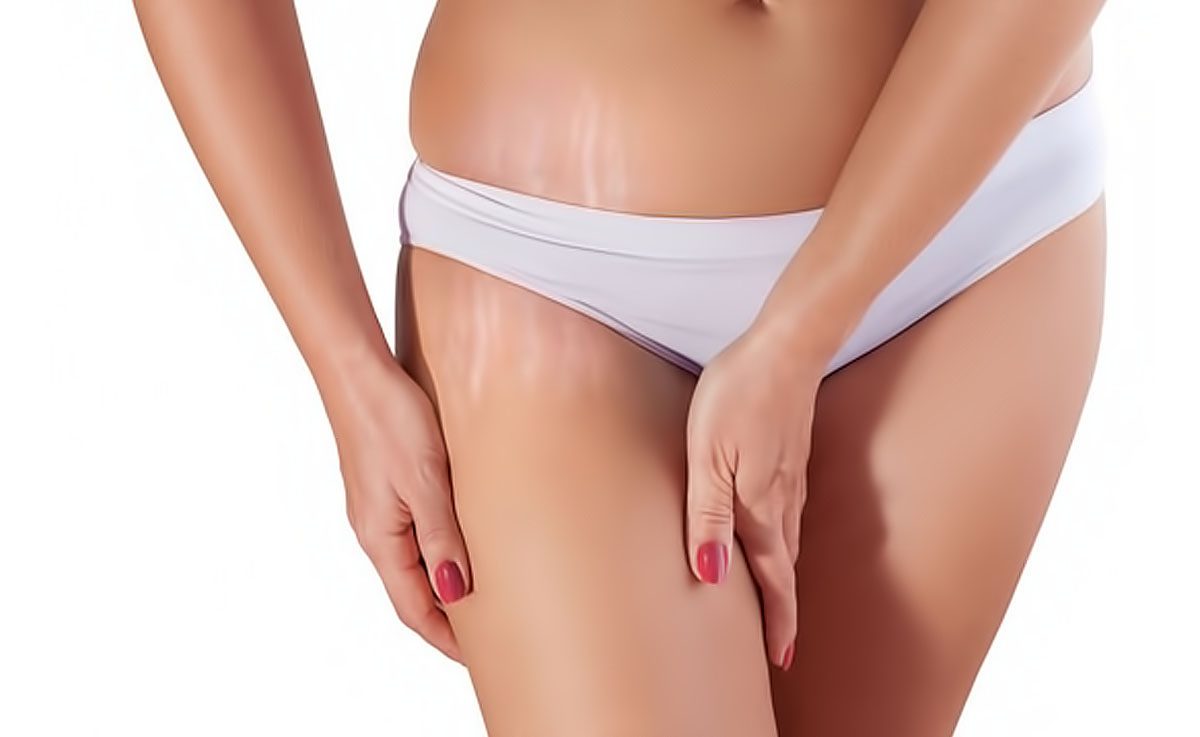 Let us start by taking a look at an ignored area of your body – the thighs. Thigh lifts or thighplasty, as it is more commonly known as, helps to reshape your inner thighs. Anyone who feels their thighs are disproportionate to each other or if they are not up to what you desire them to look like can opt for this treatment.
In addition, if you have too many soft tissues along your inner thigh and/or on the outer thigh region can also choose this treatment as it would help in making your thighs more toned and firm. Ideally, people with stable weight are good candidates for this treatment.
Procedure
The steps involved in a thighplasty are as follows:
Your dermatologist would administer general anaesthesia or intravenous sedation to you, whichever suits you the best.
Incision patterns are then drawn. In case of the inner thigh, incisions are done in the groin, where it is extended downwards and wrapped around the back of your thigh. In case of the outer thigh, the incisions are extended from your groin around the hip and across your back.
The newly shaped contours are supported by deep sutures. The incisions are closed using clips, skin adhesive tapes, and sutures.
Besides, thighplasty also helps in eradicating stretch marks and in removing excess or hanging skin that usually happens after weight loss.
Strenuous workouts or physical activities should be avoided for four weeks following the procedure. You may experience some pain for the first 24-48 hours due to the compressive wraps that will be placed on your thighs. It takes around 4-6 weeks for the final appearance to show up.
Butt Lifts
Butt lifts can be performed as part of a lower-body lift or a tummy tuck in order to contour your thighs, butt, groin, or abdomen. Much like other aesthetic procedures, it helps in improving the appearance of your butts.
A butt lift alone won't add volume to your butt and is usually done along with a butt implant to alter the size or shape of your butt. This treatment is based on the concept of removing fat and excess skin from your butt.
Procedure
The process begins with your doctor administering you general anaesthesia.
A catheter is placed into your bladder for collecting urine.
For preventing blood clots, your legs are put into sequential compression boots.
Incisions are then made along your lower back, from hip to hip.
The fat and excess skin are removed.
Antibiotic is given to avoid the risk of any infection.
The incision is covered with surgical dressings.
The procedure may last anywhere between 2-5 hours. Before the treatment, it is suggested to stop smoking or take certain medication, and maintain a stable weight in order to get the most benefits from it. Also, bring someone along with you to the clinic who can drive you home or be with you as you reach home.
Butt Implants
If you are unhappy with the shape of your butt, especially those who want to add volume to the butt, you can opt for butt implants. Also known as gluteal augmentation, there has been a spike in its popularity as per the American Society of Plastic Surgeons, who claims that this surgery has seen a 252% rise from 2000 to 2015.
Butt implants are nothing but artificial devices that are inserted surgically in your butt to give it a more refined volume. Usually, the choice of material in this treatment is that of silicone.
Procedure
The steps involved in a butt implant are as follows:
It starts with the medical personnel administering general anaesthesia or intravenous sedation to you.
This is followed by carving the incision. The incisions are made on the top portion of both sides of your upper butt, between both cheeks, or at the bottom of both cheeks.
The silicone implant is then inserted methodically. Please note that the method of insertion might change depending on your body type, implant type, or degree of enlargement.
Finally, the incisions are closed with layered sutures, surgical tape, or skin adhesive.
The swelling and incision lines will resolve and fade in a few weeks respectively.
Sclerotherapy
Spider or varicose veins can not only disrupt your aesthetics but also put you through a lot of discomforts. Sometimes, they can even give rise to complicated situations such as open sores or blood clots. These generally occur when the one-way valves present in our leg veins weaken.
As time goes by, blood flows into these veins and gets accumulated. The accumulation of this additional blood puts extra pressure on the vein walls. As a result, the vein walls appear bulgy.
Procedure
Sclerotherapy is the most reliable medical treatment for leg veins. This therapy is based on the concept of sticking the walls of your veins together in order to ensure that blood doesn't flow through it. Not only swelling is reduced, but it also enhances the blood circulation in the treated area.
The process includes the following steps:
First of all, your doctor would inject a chemical into the concerned vein, which would irritate the vein wall.
This would be followed by your doctor gently massaging the concerned area.
Next, a compression stocking would be placed on it.
After keeping you under observation (which may last for a few minutes to even an hour or two), your doctor would release you.
Based on the severity of your condition, you might have to wear your compression stocking for a few days before resuming normal life like usual.
Usually, this therapy can help remove spider veins and varicose veins in 5 weeks and 4 months respectively. However, some patients might have to go through multiple treatments.
Why 7DMC?
Remember, there is no perfect shape of legs, abdomen, or butt. It all depends on all personal preferences or what according to you is perceived attractiveness. And that is exactly what 7DMC, a globally recognized medical centre, caters to you.
From helping you understand how your body works and which treatment would suit your needs, our esteemed panel of dermatologists and cosmetic surgeons work with you in tandem to give you the best result possible in a safe and supervised environment.
7DMC has been continuously counted among the top aesthetic and skincare service providers in the Middle East for its excellence in the said field. Its meticulous work has earned it a trusted reputation among its numerous clients who come from around the globe to avail of its services.
Conclusion
Taking care of your lower body is as important, if not more, as your upper body and face since your lower body is responsible for your overall posture and aesthetics. Hopefully, these aforementioned treatments for your legs, butt, abdomen has given you some clarity about the options available to you.
So, fix an appointment with a dermatologist, talk about your concerns and requirements with them, assess the feasibility of your situation, and treat yourself after following safety guidelines.
References:
https://www.plasticsurgery.org/cosmetic-procedures/thigh-lift/procedure
https://www.upmc.com/services/plastic-surgery/services/aesthetic/our-services/body-contouring-and-reshaping/thigh-lift
https://journals.lww.com/plasreconsurg/Abstract/2014/11000/Four_Step_Medial_Thighplasty__Refined_and.16.aspx
https://vipplasticsurgery.com/blogs/3-types-of-butt-surgeries
https://www.plasticsurgery.org/cosmetic-procedures/buttock-enhancement/procedure
https://www.plasticsurgery.org/news/press-releases/new-statistics-reflect-the-changing-face-of-plastic-surgery
https://pubmed.ncbi.nlm.nih.gov/27382368/