Arm lifting, which is also known as Brachioplasty, is one of the most popular cosmetic treatments that thousands of men and women around the globe undergo every year. For a very long time, people who suffered from sagging arms resorted to surgical methods. Needless to say, these methods were not only risky but also burned a hole in the pocket of the patients as well had a long downtime.
Fortunately, advancements in the field of medical cosmetics arena have now opened up the doors for different non-invasive treatments to take care of sagging arms and shoulders, with one of them using threads to take care of the job. Let us acquaint you with how this entire thing takes place.
Non-Surgical Brachioplasty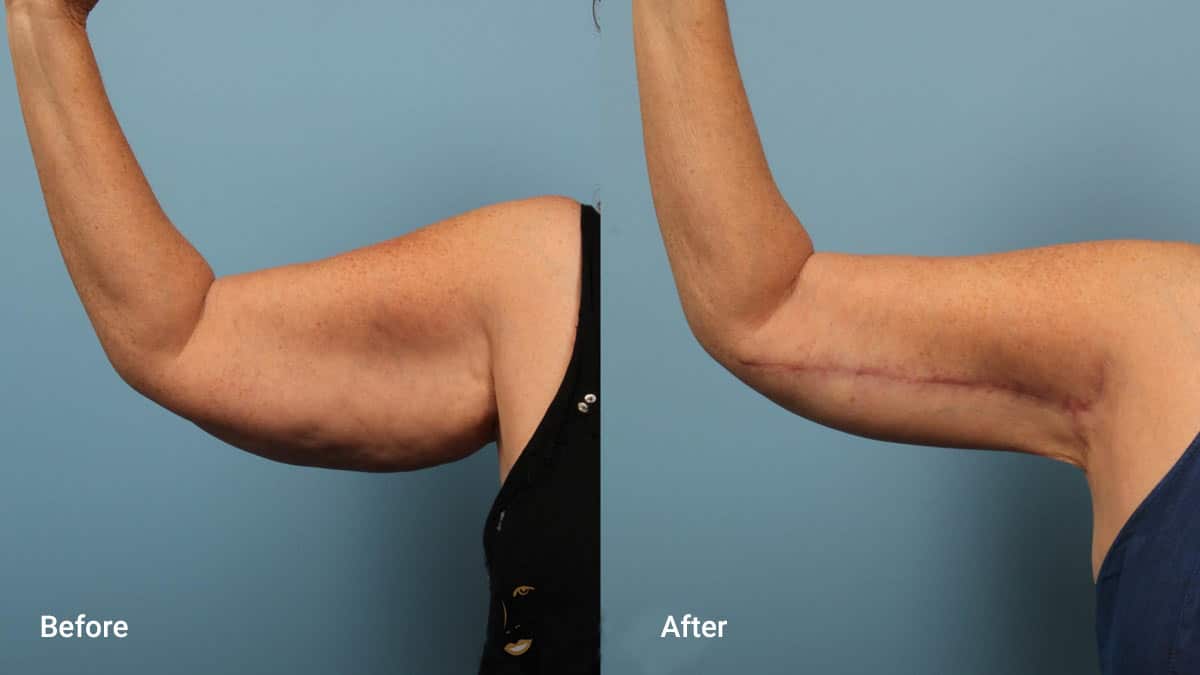 The arm thread lift is a ground-breaking aesthetic procedure that helps in reversing the signs of sagging skin, thereby restoring the soft, supple, and youthful skin that you deserve. In addition to that, it also helps in bringing spectacular lifting effects with a recovery time that will get over before you blink your eye.
To tackle the issue of sagging skin, arm lifting reduces any extra skin that you might have, smoothening and tightening your skin in the process, and also removes any extra fat. As a result, you end up with an arm that is more defined and toned than before.
In sharp contrast to surgical methods, thread lifting doesn't leave behind any visible scars and have a quick recovery period. It is essentially an invasive treatment that is performed with the help of local anesthesia to create small punctures in the affected area. We will explain the procedure later in the article but before that let us tell you why you need arm lifting.
Why Do You Need Arm Lifting?
Now you may be wondering as to why all of a sudden the skin of your arms starts losing its natural elasticity. Well, to begin with, you must know that it is a very natural process and there is no need to switch on your panic mode. It is just a part of growing old. Your face is where you will see the first signs of aging, and your arms will soon follow suit. 
However, sometimes there are other extenuating circumstances for the skin of your arms getting sagged. For instance, changes in your weight can result in the skin of your arms getting sagged. What is even worse is the fact that upper arms are such a difficult area of the body to tighten or tone. Genetic reasons can also play a major role in deciding how early or to what degree sagging skin affects you. 
Sometimes, a lot of people think that increasing muscle mass will help in removing sagging skin. However, you couldn't be more wrong. This is because even though your muscle mass may increase, your skin will not have enough elasticity to maintain a soft, supple, and smooth appearance.
So, if you notice fat or loose skin on the backside of your upper arms, then you need to get yourself an appointment at a certified aesthetic dermatology clinic and find out how you can use threads to lift your arms. This walk-in-walk-out procedure has achieved significant success globally for its highly effective performance.
Who is the Right Candidate for Arm Lifting?
You are an ideal candidate for arm lifting if you are in and above your 30s and your skin hasn't become too lax. This procedure can be operated on anyone regardless of their gender. 
If you are looking for a cost-effective method and don't have a lot of time to spare, we highly recommend you to opt for thread lifting. However, it is crucial that you first get a routine check of the skin of your arms from a recognized dermatologist beforehand. 
What are the Benefits of Arm Lifting?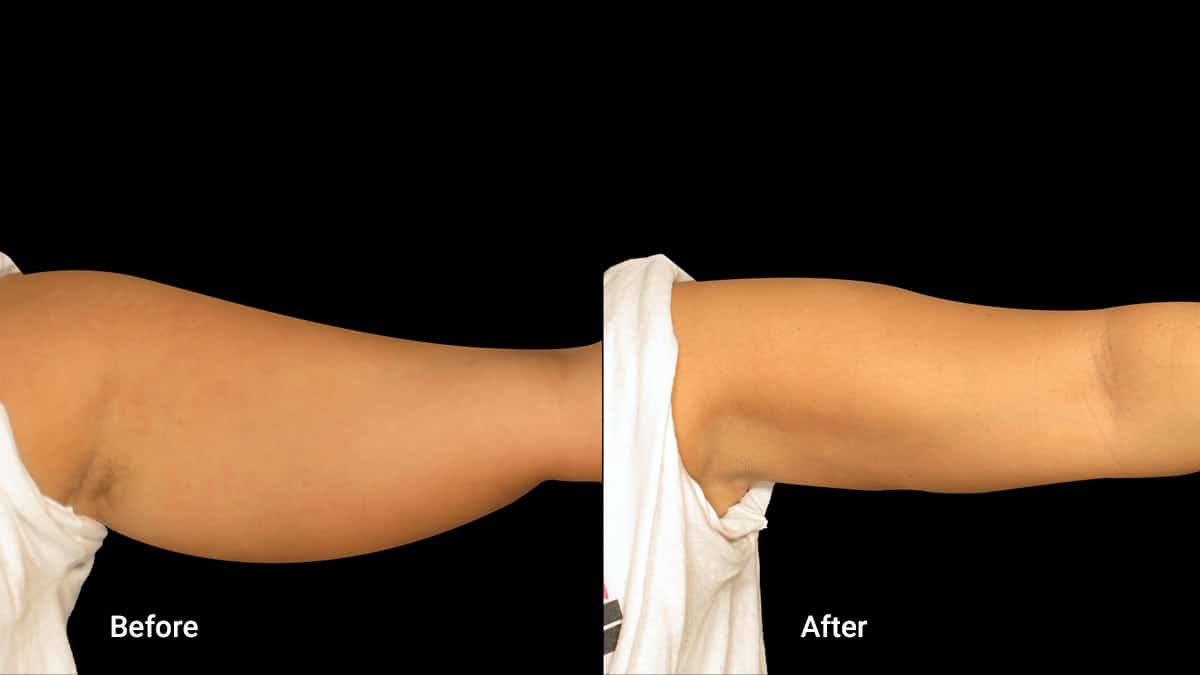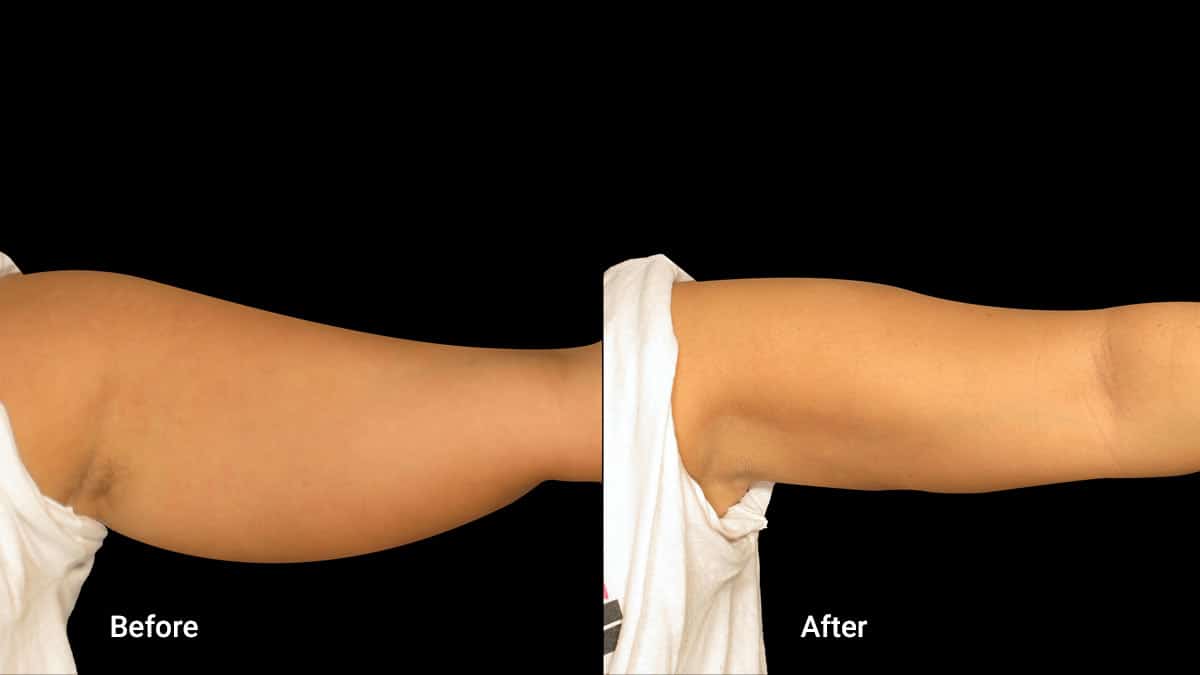 There are multiple reasons why arm lifting has been so widely adopted by dermatologists globally. Some of the notable multi-beneficiary aspects of this arm lifting are as follows:
Non-invasive nature

Safe

Economical

Immediate evident result

A high degree of precision

Quick procedure

Low trauma

Minimal recovery period

Long-term effect

Minimal risks
What does the Procedure of Arm Lifting Involve?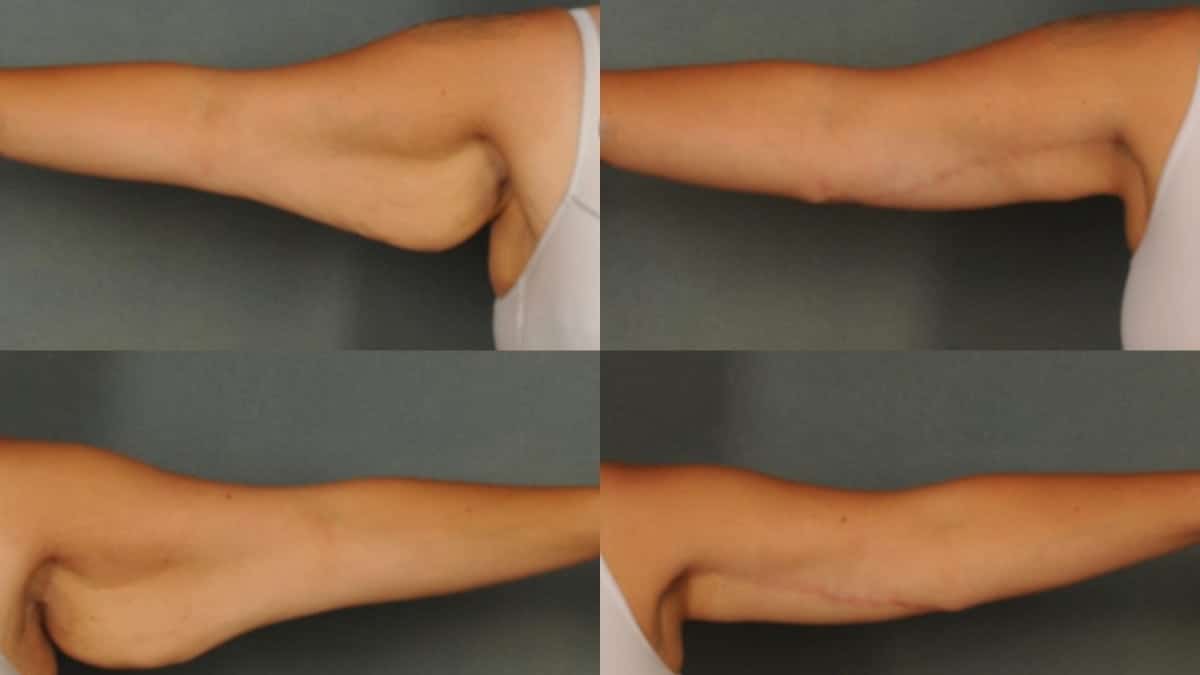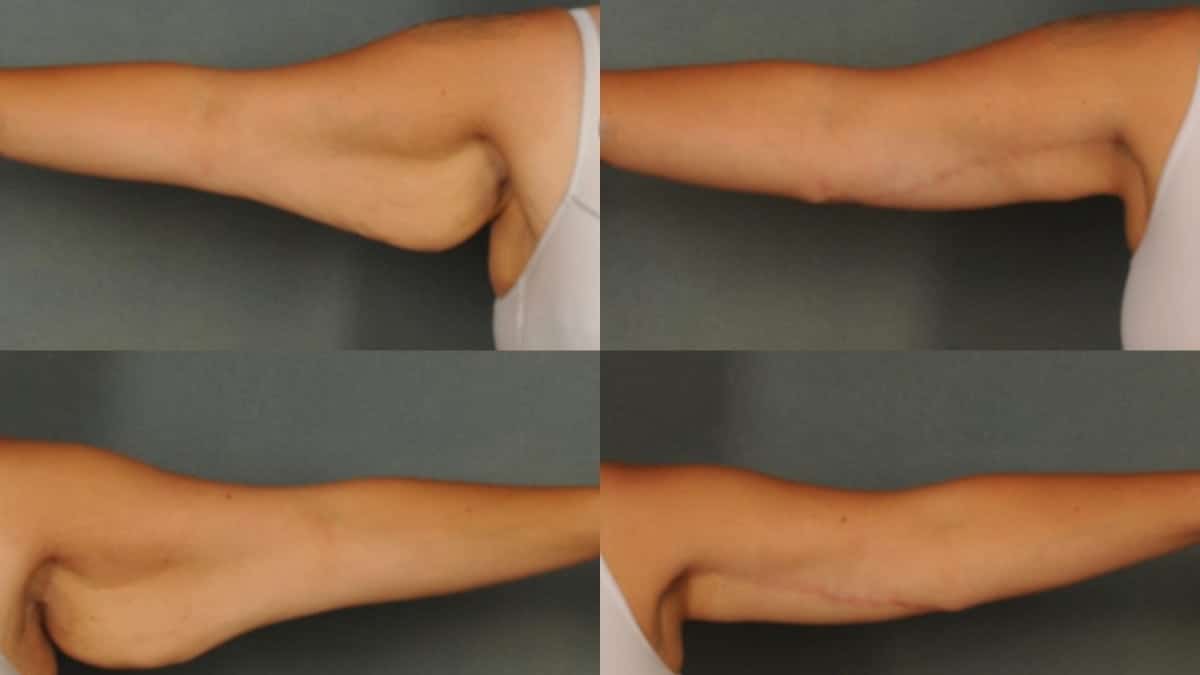 This is a highly skilled procedure and must be performed under the supervision of trained professionals who have a thorough understanding of tissue and muscle composition under the skin. An experienced professional will give you the desired results. Therefore, be sure to do your research before going for it. 
After getting consulted by your doctor, you will be given a set date for the procedure. Local anesthesia is used to minimize any pain or discomfort that you might feel. If you request, you may be given light sedation too. 
It begins with fine surgical sutures being inserted through absorbable polydioxanone threads. These are then inserted into the sagging skin of your arms in order to lift and support it. These threads are long in size (25 cm) with barb-like ends and make 3D-reinforcements on the affected areas of your arms. 
This results in your body producing new collagen (which is the main structural protein of your skin that helps in tightening your skin) and fibrous tissues. You will end up having smooth, supple skin in your arms that won't hang like a sack.  
You might experience minimal swelling for up to two weeks due to the accumulation of poly-L-lactic acid and caprolactone. They start to dissolve after two weeks and your skin tone and texture improve to a great degree. It also hydrates your skin.
Since the sutures are made of biodegradable materials (that may last for 2-8 months) you won't experience any complications. The results of this procedure may last up to two years. After this period, you may have to go for a follow-up treatment. This will help you in maintaining the optimal effects of the procedure. 
Some people combine this procedure with laser skin treatments or other injections to enhance its result. Although it is not needed, it is completely your prerogative as to what you want to do. But whatever, you do, please be sure to take the consultation of your dermatologist. 
Thread lifts can also be performed on other areas of your body such as hands, breasts, inner thighs, buttocks, above knee, and abdomen among others. 
Take a look at how this procedure is performed by skilled professionals under a controlled environment at our medical center in Dubai.
Hopefully, our guide has given you a fair idea of how to take care of the sagging skin of your arms without going under the knife or spending a fortune.
References
Panprapa Yongtrakul, Punyaphat Sirithanabadeekul, and Pakjira Siriphan – Semantic Scholar – Thread Lift: Classification, Technique, and How to Approach to the Patient. Available at:
https://www.semanticscholar.org/paper/Thread-Lift%3A-Classification%2C-Technique%2C-and-How-to-Yongtrakul-Sirithanabadeekul/ea53d4ae23acbc3e609b8b7dcc7730f601b60f50
Antonella Savoia, Ciro Accardo, Fulvio Vannini, Basso Di Pasquale, and Alfonso Baldi – NCBI – Outcomes in Thread Lift for Facial Rejuvenation: A Study Performed with Happy Lift™ Revitalizing. Available at:
https://www.ncbi.nlm.nih.gov/pmc/articles/PMC4065274/
Samad Rezaee Khiabanloo,  Roghieh Jebreili,  Ezatollah Aalipour,  Nazi Saljoughi, and Arian Shahidi – Journal of Cosmetic Dermatology – Outcomes in thread lift for face and neck: A study performed with Silhouette Soft and Promo Happy Lift double needle, innovative and classic techniques
https://onlinelibrary.wiley.com/doi/abs/10.1111/jocd.12745