Treatment for Skin Tightening
Our skin goes through a lot. Because of rising pollution and the depleting ozone layer, our skin is exposed to harsh UV radiation and pollutants, more often than before. Sun rays and harmful chemicals disturb the production of collagen cells. Collagen cells are heroes, which keep our skin tight and youthful.
When we are young, our body fights back these skin-damaging factors, limiting the damage to a bare minimum. However, when the age progresses, the skin's ability to replace these damaged collagen cells diminishes. The early aging signs like fine lines and wrinkles, ultimately lead to losing skin. Apart from external factors, genetics, diet, and lifestyle also contribute to our body's ability to restore or replace damaged skin cells.
Fortunately, technological medical procedures are incredibly effective and long-lasting. So, no more pulling back your skin and glaring in the mirror wishing that it would stay there. We have several skin tightening options in front of you, both surgical and non-surgical.
What is skin tightening treatment?
Skin tightening treatment is a skin rejuvenation procedure that dramatically improves the appearance of your skin. Both sagging skins and wrinkles can be eliminated, and skin's youthfulness can be restored by this process.  The treatment includes a variety of devices, products, and procedures that either promote the production of new collagen in the treated area or cause shrinkages and lifts. The ultimate aim of skin tightening treatment is tighter skin and a more youthful look. Though all skin tightening treatment brags about their positive effects, there are drastic variations in results.
The majority of people seek medical help for skin tightening for either face or stomach, and at times, for both. Necks, arms, and thighs are other concerned areas for which people seek treatment.
Skin Tightening for Face
Both invasive and non-invasive treatments are available for facial skin tightening. The most popular non-surgical treatments for making your face look younger are Thermage, Thermalift, and Exilis. The surgical options like face-lifts are much more invasive and require a significant recovery period.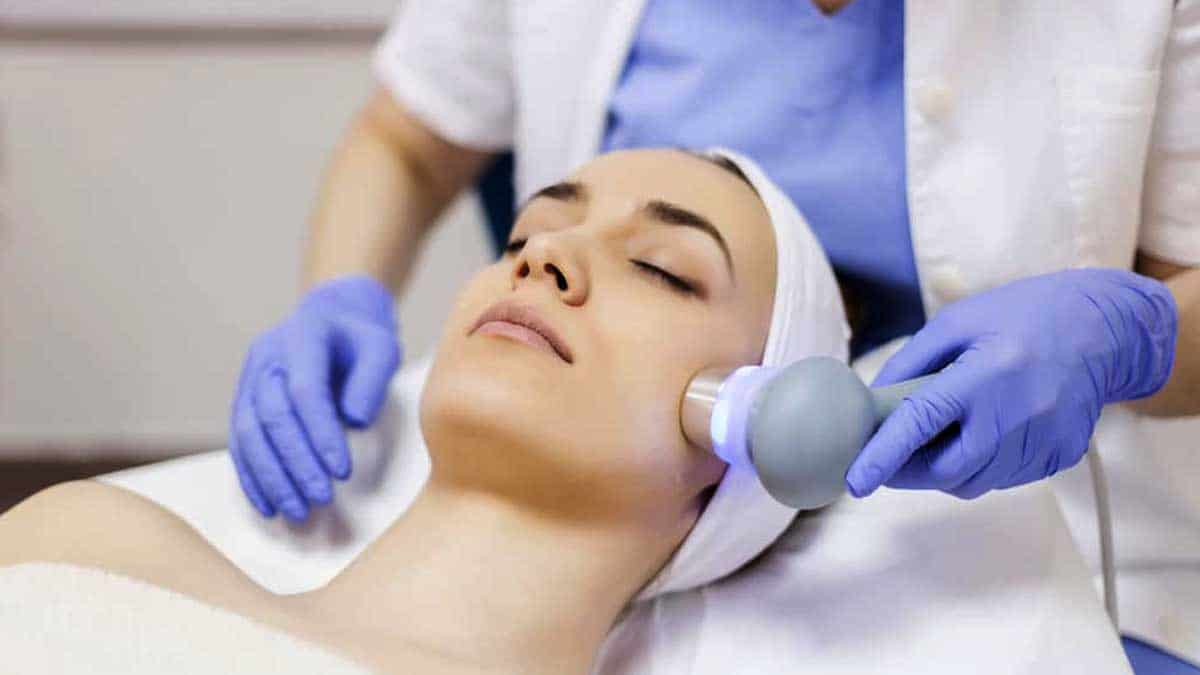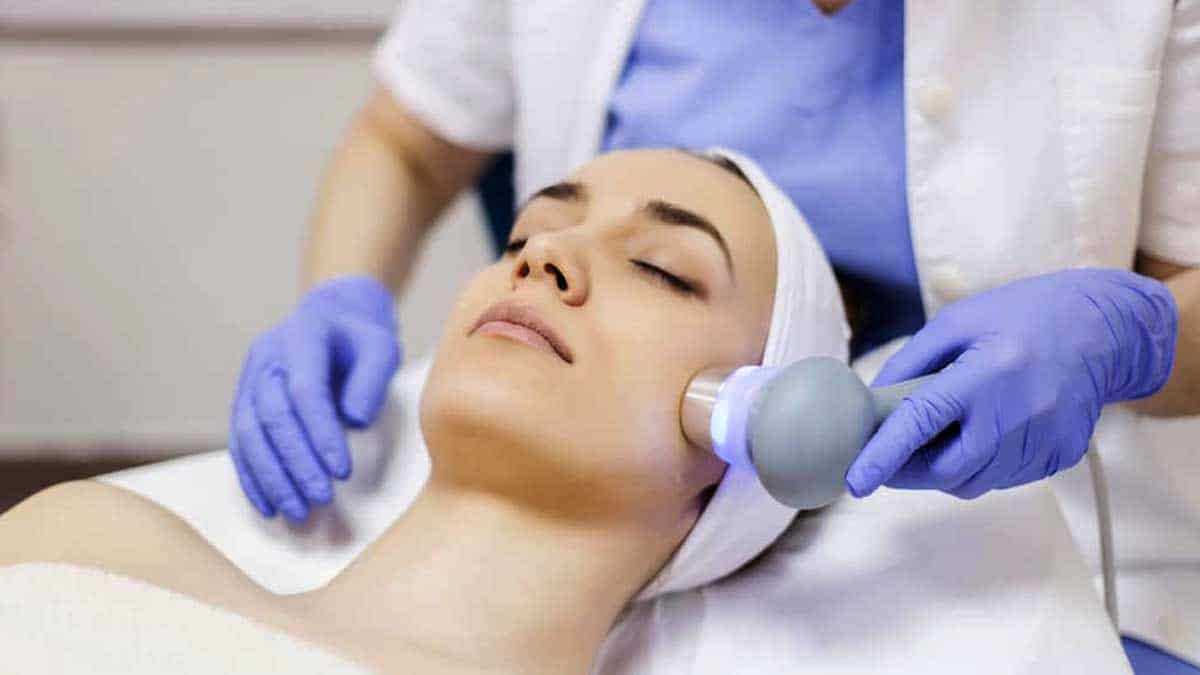 Skin Tightening treatments for stomach
The surface area of the stomach is much larger than the face. Additionally, this area is more prone to stretch marks and sag. Therefore, VelaShape and CoolSculpting are usually prescribed by expert aesthetic dermatologists.
VelaShape: Noninvasive VelaShape is the simplest and most popular way to tighten tummy skin. The procedure is the product of four technology that targets the fat cells and shrinks them rather than completely eliminates them. Radiofrequency, infrared light, vacuum suction, and mechanical massage all combined for VelaShape treatment.
CoolSculpting: Another non-invasive and rather fun procedure is CoolSculpting, which uses cooling panels to freeze fat cells. Fewer fat cells translate into the slimmer waistline.
Surgical: Invasive procedures like tummy tuck and mini tummy tuck can remove the fat cells and tighten the excess skin of the stomach area.
Skin Tightening Procedures
Skin Tightening Non-Surgical Procedures
Ultrasound skin tightening
This treatment utilizes ultrasound waves, that travel at specific depth under the skin, and heats up the location. Thus, induce the production of collagen and eventually giving you a firmer skin.  The use of ultrasound energy for skin tightening is widely accepted to be safe and effective. It's best for proactive patients who begin treatment for early signs of aging. The procedure hardly takes 30-90 minutes with zero downtime.
Radiofrequency (RF) treatments
Radiofrequency is another wave-based treatment, which more or less uses the same strategy used by ultrasound waves. The main difference here is that RF focuses on epidermal layers and gives you a firmer and smoother appearance. The RF treatment is mainly used on the face, neck, hands, and other body parts. You may have to be a bit patient to see the results as they appear gradually over several months. However, it is a safe bet as the treatment is suitable for all skin types.
IPL/RF combination treatments
This skin tightening treatment hits the deeper layers of skin and induces natural collagen production. The treatment combines intense pulsed light (IPL) and Radiofrequency (RF) and heats deeper layers. The procedure can be quickly done in-office and have negligible or no downtime. Your dermatologist may recommend a series of visits for optimal results.
Laser skin tightening
Laser treatment is more targeted, where they target the collagen cells and water under our skin—ultimately giving you firmer skin with reduced fine lines. The process is entirely non-invasive and provides the last results.
The treatment is mostly used to tighten the skin along the jawline and upper neck. The result is a more defined neck and jawline. After the procedure, you may also notice an overall improvement in skin elasticity and texture.
Microneedling
 Microneedling is a revolutionizing technology that combines multiple technologies. Its also popularly known as skin needling, collagen induction therapy, and percutaneous collagen induction. The procedure includes the use of fine needles that punctures your skin. The controlled injuries induce the repair system and rejuvenate your skin naturally.
The procedure can help treat conditions like acne scarring, pore size, fine lines, wrinkles, loose skin, improve skin texture, etc.
Chemical peeling
Often chemical treatments, such as peels and medicated creams, are the go-to option for many people. The easy access and minimally invasive nature of treatment is the primary reason for it. The typical acids used in chemical peels are glycolic, salicylic, and kojic acids, that remove the outer dead layer and rejuvenates the skin. The chemical treatment has multiple benefits, including skin tightening, treating wrinkles, acne scars, large pores, and dark spots.
Thread lift (Brachioplasty):
This procedure works for people who want more effective results like face-lifts but without scalpel touching them. In this procedure, the skin is pulled back slightly, thus giving a tighter skin appearance. Temporary sutures are used to produce a tightening effect on the skin. Though the result in subtle yet thread lift is getting popular with several patients in Dubai.
Additional perks, along with the skin tightening, thread lifts also induces collagen production by provoking the body's healing process. Apart from the face, the non-surgical Brachioplasty is also used for arms and has proven to be highly effective.
Skin Tightening Surgical Treatment
Face Lift: The facelift is a cosmetic surgical procedure that gives you a smoother and younger appearance by tightening the skin around your face and jawline. The deep creases around your lips and chin can completely disappear when you are in the hands of an accomplished aesthetic surgeon. The procedure targets the jawlines, excluding eyebrow lifts. However, many cosmetic surgeons in Dubai provide a service where it can be done together.
Tummy tuck: Abdominoplasty or tummy tuck is the ideal solution for people who have sagging waistline due to aging, weight loss, or pregnancy. The surgery flattens your stomach area by removing extra skin, tightening muscles of the abdominal wall. The patient also has the option of going for a complete tummy tuck or mini tummy tuck.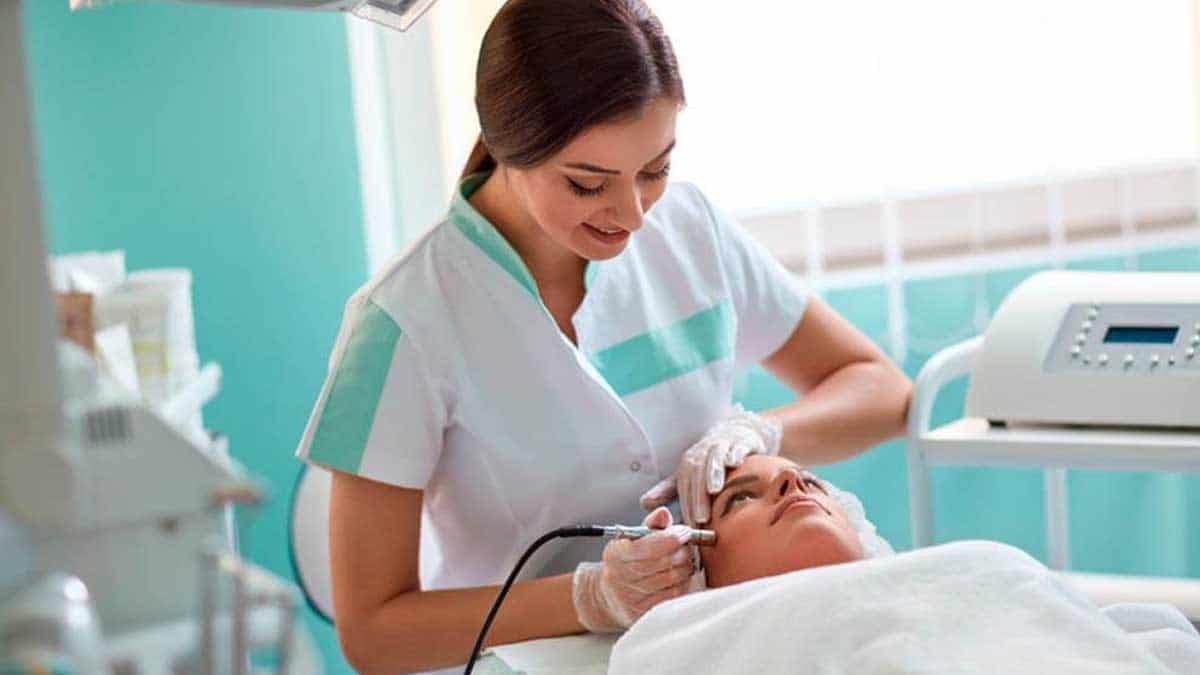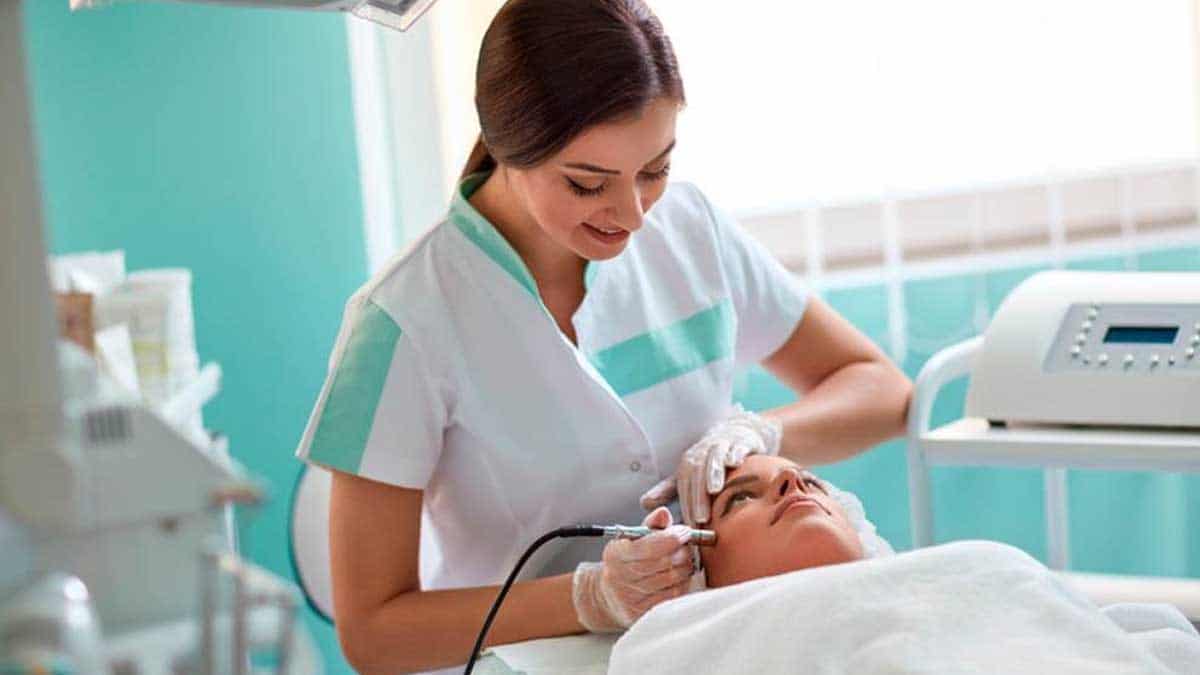 Skin Tightening Home Remedies
All the celebrities that you think are unaffected by aging, use at least one of the treatments mentioned above. However, along with this, they follow a healthier lifestyle and natural remedies to minimize the aging effect.
There are several amazing skin tightening treatments that you can do at home by utilizing ingredients from your kitchen.
1. Aloe vera gel: Aloe vera gel has multiple health benefits. Apart from being an excellent moisturizer, the gel is very effective in improving the skin's elasticity.
How to use: Scoop some natural refreshing gel and apply it on your face. Let it be there for 20 minutes and then rinse off with lukewarm water.
2. Egg white and honey: The albumin protein present in egg white when combined with honey becomes an excellent home remedy for skin tightening.
How to use: Mix 1 egg white and 2 teaspoons of honey. Apply on your face for 20 minutes and rinse off with cold water.
3. Oil massage: The regular message by skin-friendly oils like olive, coconut, or sesame can improve blood circulation under your skin. Regular massages can help rebuild the skins and make them healthy.
4. Ground coffee coconut oil: The caffeine present in fresh ground coffee is effective in removing fat and moisturizing your skin. The coffee particles gently exfoliate your skin, and antioxidants present in coffee ensure the delay of the aging effect.
5. The goodness of fruits and veggies: Cucumber, Papaya(papain), lemon, and banana are rich in vitamins and minerals. These fresh ingredients can naturally induce skin tightening treatment and has exceptional exfoliating properties.
Conclusion:
Regardless of the age, smooth and supple skin is in most person's priority list. The type of treatment depends on various factors such as age, gender, and health conditions. It is always advisable to visit a reputed aesthetic and dermatology clinic and get advice from an experienced dermatologist and know the best treatment option for you. Please book an appointment with any of our expert skin doctors to know more about it.