Lip augmentation is highly popular in women and is slowly drawing the attention of men too. There are various ways to augment your lips. But one of the safest and efficient ones among them is that of dermal filler. Let's understand it in detail.
What is Dermal Filler Lip Augmentation?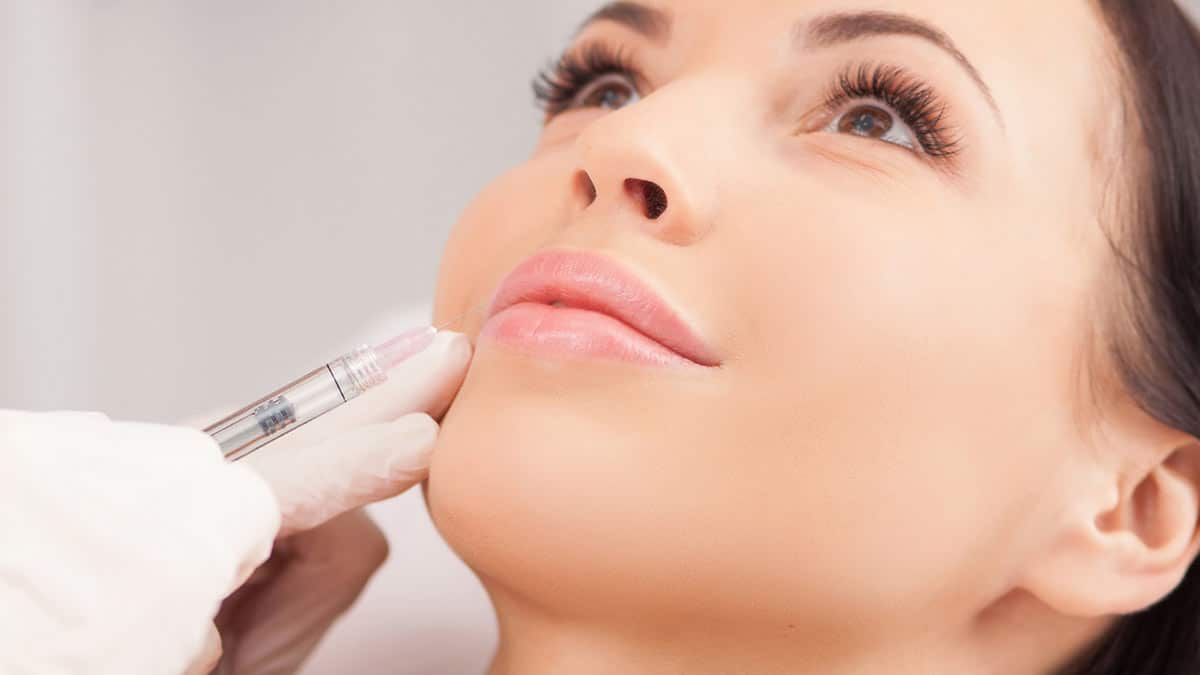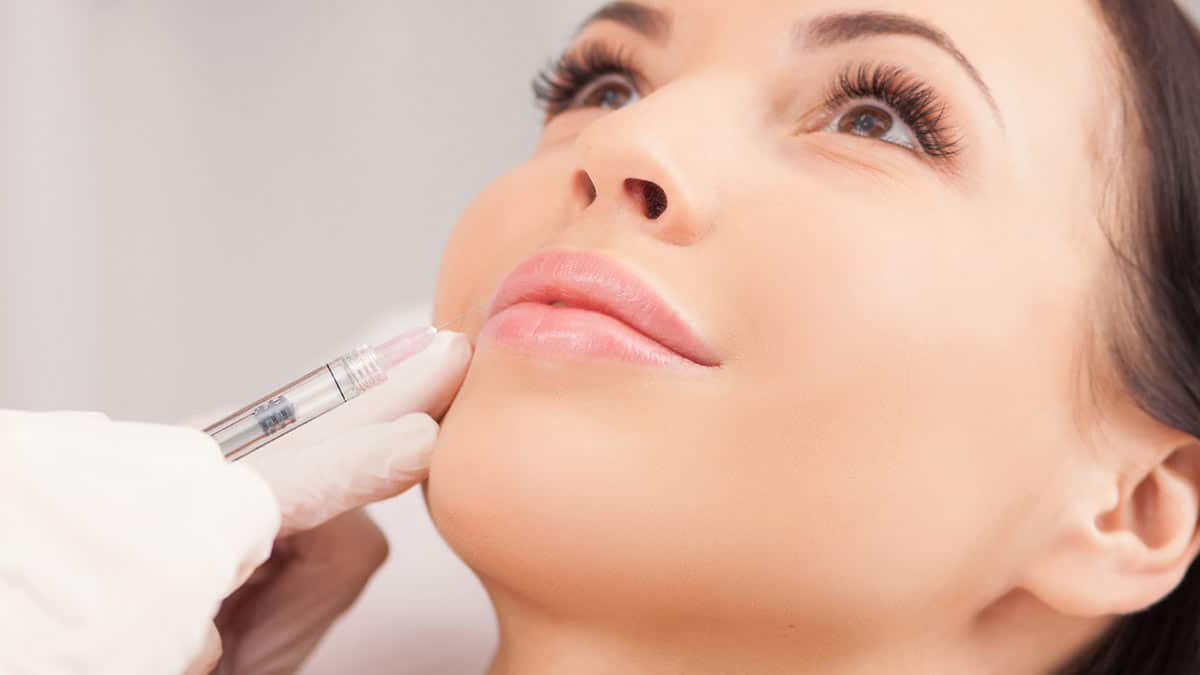 Dermal filler lip augmentation is a cosmetic procedure to give you plumper and fuller lips. It is safer than other lip augmentation methods such as fat injection, collagen, or implants. The lesser risk and minimal side-effects have contributed to its popularity even further.  
To put it simply, this lip augmentation process is for people who:
prefer their lips to look fuller, or

feel that their top or bottom lips are disproportionate to the other, or

feel their top and bottom lips are asymmetrical to each other.
This procedure is non-surgical by nature, which makes it more convenient since many prefer not to go under the knife for cosmetic procedures. Besides, it is affordable too, thereby not burning a hole in your pocket. 
The effects of this temporary lip enhancement process can last anywhere between 4-12 months. This means that if you realize that this not something you want to continue, then all you need to do is not apply any further injections. Since it is not permanent, you don't have to get stuck with it if you don't like it after a few months. 
There are many different types of dermal fillers that you can inject in your lips or around your mouth, but the most common and recommended ones are the products that contain hyaluronic acid in them. This is because hyaluronic acid is a natural substance and can be found in your body. So, this is the closest to a natural element that you can go for. It provides the much-needed volume to your lips.
Products available in the market that contain hyaluronic acid and are used for dermal filler injections are as follows:
Juvederm Ultra, Juvederm Ultra Plus, Juvederm Volbella XC

Restylane, Restylane-L, Restylane Silk

Elevess

Hylaform

Prevelle Silk

Belotero Balance
All of these aforementioned products give you more or less similar results, and some of them even contain lidocaine, which is used for local anesthesia. 
Usage of Hyaluronic Acid in Dermal Fillers Lip Augmentation
Hyaluronic acid dermal fillers improve the appearance of your lips by altering their shapes and structure and adding volume to them. Using a dermal filler lip augmentation process, you can achieve the following results:
Smooth the vertical lip lines

Refine the shape of fat or thin lips

Restore volume to ageing or thin lips

Make the upper and lower lip symmetrical
As we stated earlier, the effects of this treatment are temporary. After a couple of months, if you wish to continue, then you need to book an appointment to a certified skin clinic and get injected again.
Dermal Filler Lip Augmentation Process
Lip augmentation treatments should be undertaken by trained and certified professionals in a safe environment. This is not only to ensure that you get as close to your desired results but also to maintain safety.
Dermal filler lip augmentation is a pretty quick process with little to no downtime. First of all, a local numbing agent is applied to minimalize discomfort. Some clinics prefer giving nerve block injections to completely numb the nerves in and around your lips.  This is almost similar to the kind of anesthetic injections you get in your mouth when visiting a dentist. Sometimes, ice is also applied before the injections not only to numb the area but also to prevent swelling or bruising.
Next, the practitioner meticulously marks the areas where you would be injected since the needles that are used in this process are extremely small and precise. This is followed by injecting the hyaluronic acid in your lips. It might take 1-3 cc's of hyaluronic acid fillers to reach your ideal lip volume. 
We recommend you carry a picture of the type of lip that you plan to achieve. This helps the injector in creating a personalized treatment plan for you. Based on your requirements, he or she will give you an idea of how many appointments over what duration of time you would need to reach your desired results.  
Avoid using lipstick and other makeup products immediately after the procedure.
Take a look at how this process is undertaken from the video below.
Side-Effects of Hyaluronic Acid Dermal Filler Lip Augmentation
Although the side-effects are minimal, it is better that you are aware of them beforehand. Some of the risks and side-effects of the hyaluronic acid dermal filler lip augmentation process include the following:
Bruising and swelling

Tenderness and redness in and around the injected area

Bleeding from the injected sites

Reactivation of fever blisters (herpes simplex) or cold sores
These issues last for a couple of hours and are taken care of by the practitioner himself or herself. However, in rare cases, infection, lumps, ulceration, stiffening of the lips, and other allergic reactions have been seen. Therefore, it is best to have a one-on-one session with your dermatologist wherein they can test your skin to see whether you can go through this treatment or not.  Be transparent about any skin medical history to your doctor before the process. 
Final Thoughts
Using dermal fillers to add volume and enhance the shape your lips are increasingly becoming popular due to the benefits they bring with them. Whether it's the gradual pace of the treatment or the minimal risks involved procedure, whether its personalization or the speedy treatment, the advantages of this process are multi-fold. 
So, if you are not satisfied with the shape of your lips and are unsure as to how you can help yourself out, all you need to do is book an appointment to a reputed dermatology clinic, get your skin checked to see if you are prone to any allergic reactions or not, and then undergo the dermal filler lip augmentation process.  The best part of this process, as we mentioned previously, is that it is temporary by nature. So, if you don't like your results, you don't have to carry it with you all your life. But, we are pretty certain that this non-invasive process is the one that you need to get the lips of your dream.
References
Amit Luthra – PMC – NCBI – Shaping Lips with Fillers. Available at:
https://www.ncbi.nlm.nih.gov/pmc/articles/PMC4645142/
Gottfried Lemperle – ResearchGate – Injectable Dermal Fillers – Resorbable or Permanent? Available at:
https://www.researchgate.net/publication/285929936_Injectable_Dermal_Fillers_-_Resorbable_or_Permanent
Susan C Taylor, Jeanine B Downie, Ava Shamban, Julius Few, Bashir Khan, Andrew Schumacher, and Conor Gallagher – ResearchGate – Lip and Perioral Enhancement with HA Dermal Fillers in Individuals with Fitzpatrick Skin Types IV-VI. Available at:
https://www.researchgate.net/publication/320697518_Lip_and_Perioral_Enhancement_with_HA_Dermal_Fillers_in_Individuals_with_Fitzpatrick_Skin_Types_IV-VI
Eugenio Pucci, Francesca Romana Grippaudo, Marco Di Girolamo, Mauro Mattei, and Cristina Grippaudo – ResearchGate – Diagnosis and management of dermal filler complications in perioral region. Available at: 
https://www.researchgate.net/publication/264091597_Diagnosis_and_management_of_dermal_filler_complications_in_perioral_region
Roy Eversole, Khahn Tran, Doyle Hansen, and John Campbell – ResearchGate – Lip Augmentation Dermal Filler Reactions, Histopathologic Features. Available at: 
https://www.researchgate.net/publication/236077892_Lip_Augmentation_Dermal_Filler_Reactions_Histopathologic_Features