How to Choose Right Medical Centre in Dubai?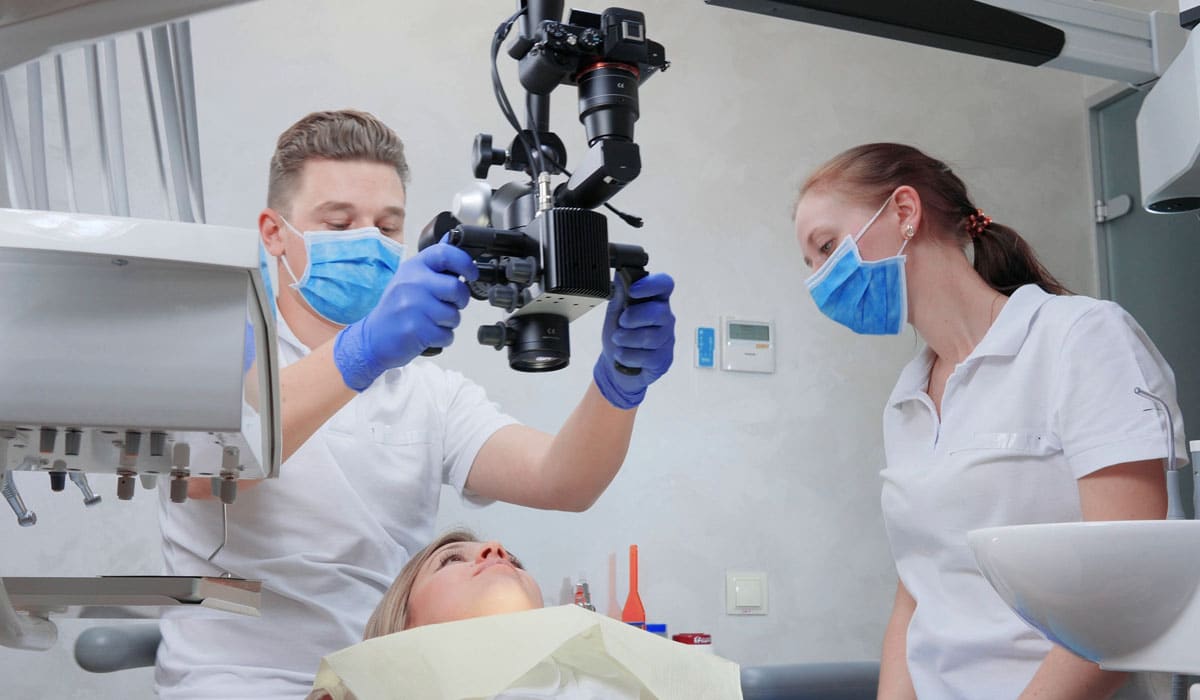 Planning to manage your healthcare in the right way is a wise choice. And for that, you need a trusted medical center as your go-to facility for diagnosis and treatment of your illness. In most cases, we find these clinics from the recommendation of our friends or family. But if you have moved on to a new location or somehow do not know any reliable medical center, then things go a little tough for you.

Not every medical center is reliable. A random search in Google or any other search engine can turn up a large number of results and not all of them will be equally reliable or be providing equally quality health services. So, it's always wise to assess and compare each of the clinics before you settle for the one that suits you best.

If you are living in Dubai or have moved to the place and in need of a trusted medical center, then your options will be endless. Many healthcare providers are there and if you look up on the internet, you'll find each of them claims to provide excellent healthcare services.

But often we see that the claims are not met and if you land on such centers for your treatment, you'll probably end up dissatisfied. So, keeping that in mind, we have come up with some tips that you can follow to land in the right medical center in Dubai that can meet all your medical requirements and suit you best.


Do Your Research
When opting for a medical clinic, you should always make a proper research first before settling for one. The internet is there to help. Just look up in Google or any other search engine and you'll be flooded with medical centers in Dubai.
While making the research, you should keep certain factors in mind, like how near or far from your location the clinic is and whether the clinic offers the type of
medical services
you are looking for. Not every clinic offers every type of healthcare services and you should look up for one that offers the type of healthcare you are looking for.
But keep in mind that associating with a medical clinic is a long-term plan. You can't go around looking for clinics every time you fall ill. Think about what terrible situation it will be if you're
having back pain
and the clinic you know do not have chiropractic facilities available.
So, you'll do well if you choose a clinic that provides all and every type of clinical services, right from providing
orthopedic facilities
to specializing in
dentistry
, gynecology, dermatology, and more. Choosing such a clinic and associating with it can prove to be beneficial in the long-term.
A world-class healthcare facility should be able to cater to every type of medical needs in an efficient manner. And you should go for a clinic that not only say that it provides quality treatment but actually does so. So, look out for reviews of the medical center that you came up on the internet. Look what people have to say about that clinic. If you find a negative review then go through that in detail. A dissatisfied client can reveal a lot about a particular medical center.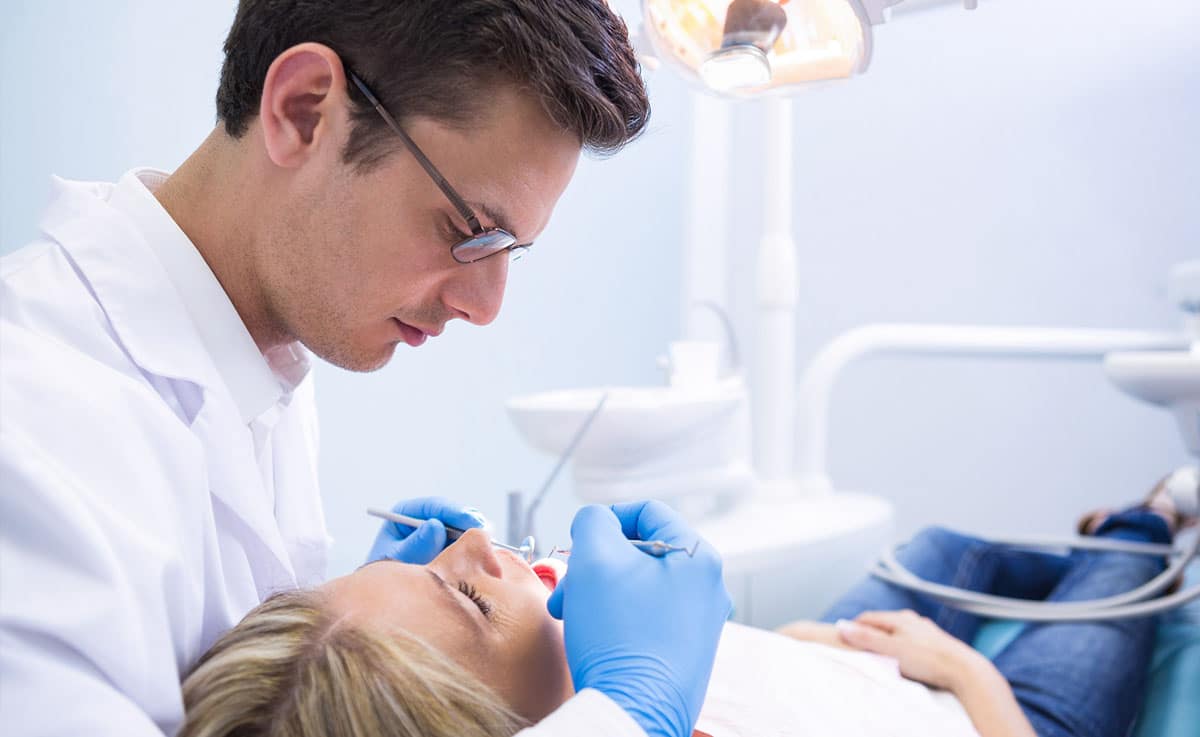 Ask for Recommendations
Asking for recommendations from friends or family is a great way to land in the right medical clinic in Dubai. Even if you have moved on to Dubai recently, you might have some acquaintances whom you can ask for recommendations. So, inquire which clinic provides quality treatment and whether they offer the type of healthcare service you are looking for.

Inquire about personal experience with that clinic. Whether the doctors and staff there are qualified and can treat your ailment. Gaining feedback from someone who has firsthand experience with a particular clinic is always great. And if that feedback is positive, you can always plan on visiting that clinic.

Even in today's age, when everything is heavily dependent on online factors, word of mouth still plays an important factor. If your friends and family refer to a particular medical center, then you can almost always trust it. However, do not just ask one person. Ask for recommendations from multiple people. Inquire from friends, family, acquaintances, and everyone who you think can recommend a quality clinic.

Inquiring from multiple sources will help you get a quick and complete overview of which clinics people are trusting. And if any name comes common among them, you are one step closer to your search. You can then lookup for that particular clinic for more details.


Look for Certification of the Medical Team
While choosing a medical clinic always make sure that the medical team working there is duly certified. Both public and private healthcare are overseen by the
Dubai Health Authority
(DHA). If you choose to go for public healthcare then there'll be nothing to verify on your end. Dubai offers one of the finest public healthcare in the world with a high standard of medical care.
But you'll need a
Dubai health card
to be able to avail of the services provided in the medical facilities run by the government. So, if you are new to Dubai and do not possess a health card or prefer private healthcare, then you need to be extra cautious.
Remember, that to run a private clinic, one has to possess a medical degree or the director has to be one with relevant qualifications. An international degree or diploma is not enough to open a private clinic in Dubai. The clinic and all its personnel must be certified at all levels by the DHA. Apart from that, knowing the English language in reading and writing is mandatory.
So, while going for a medical clinic in Dubai, always check whether they are certified by the DHA or not. Check if the doctors, nurses, and other staff are qualified and possess proper certification. Always opt for qualified doctors, who have completed their medical school and licensed by the DHA. That will ensure that you receive the proper diagnosis and treatment for your medical condition.
A qualified medical practitioner can guide you in several situations. Like if you are a parent you can know
why your kid needs to visit a dentist regularly
or if you are pregnant you can learn the
importance of visiting a gynecologist regularly
.
So, before opting for a medical clinic, look up their website to check if they are certified and licensed. Also, check if the doctors working there are duly licensed. Following this tip, you'll always land on a certified medical clinic for your treatment.
Check the Experience and Expertise of the Clinic
One other thing that you should check is the experience and expertise of the clinic and its doctors. Doctors with more working experience will be able to diagnose your symptoms correctly and more quickly than someone who is new in practice. So, check if the clinic you are choosing has its medical facility comprising of qualified and experienced doctors.

Also, check if every type of medical facility is available under one roof or not. This is because, when you fall ill you are aware of the symptoms and accordingly think that you need a specialist in that segment. For example, when you have skin rash you generally consult a dermatologist. But your skin rashes may be due to more complex stomach problems that need you to consult a gastroenterologist.

So, the best approach to finding a medical center in Dubai is to check if all and every medical facility is available therein. Select a medical center that has medical experts working in all fields. Be it dentistry, orthopedic, gynecology, dermatology, or skincare, it's best to choose a clinic that offers expert consultation and treatment in all these fields.

In short, it's best to choose a multispecialty clinic that offers and caters to different types of diseases in different areas of expertise. That way, you won't have to look for a clinic every time you fall ill. Once you find a clinic that has expert doctors for every type of treatment, you'll be relieved that you have finally found the clinic that will come handy for your medical requirements.


Proximity
Proximity also plays a vital role when choosing a clinic. How near or far the clinic is from your location can play an important deciding factor. In this regard, it's always better to choose a clinic that is close to your location. A medical clinic far away from your home or where you are located can be a bit of trouble in case of emergencies.
Say if your child breaks his leg, you won't want to drive very far for receiving treatment. On the other hand, if the clinic is located near you, you'll have no trouble visiting it. And you can visit the clinic whenever you feel like there's a requirement.
That's why it's always important to narrow down your search radius. Look for trusted clinics near you. That will not only help you in times of emergency but also act as a general assurance that they will be available when you need them.
The society you live in and access to reliable transportation may also affect your decision. But as a general rule, it's best to find a clinic operating near you.
If you cannot find any reliable clinic near you, then obviously you have to settle for some clinic far away from your location. But in that case, check if they offer online consultation.
Telepractice or telemedicine
is a valid manner of treatment and doctors and patients often use it. Particularly, during this COVID-19 pandemic, online medical consultation has seen a boom and you should check if the medical center you are choosing offers this service.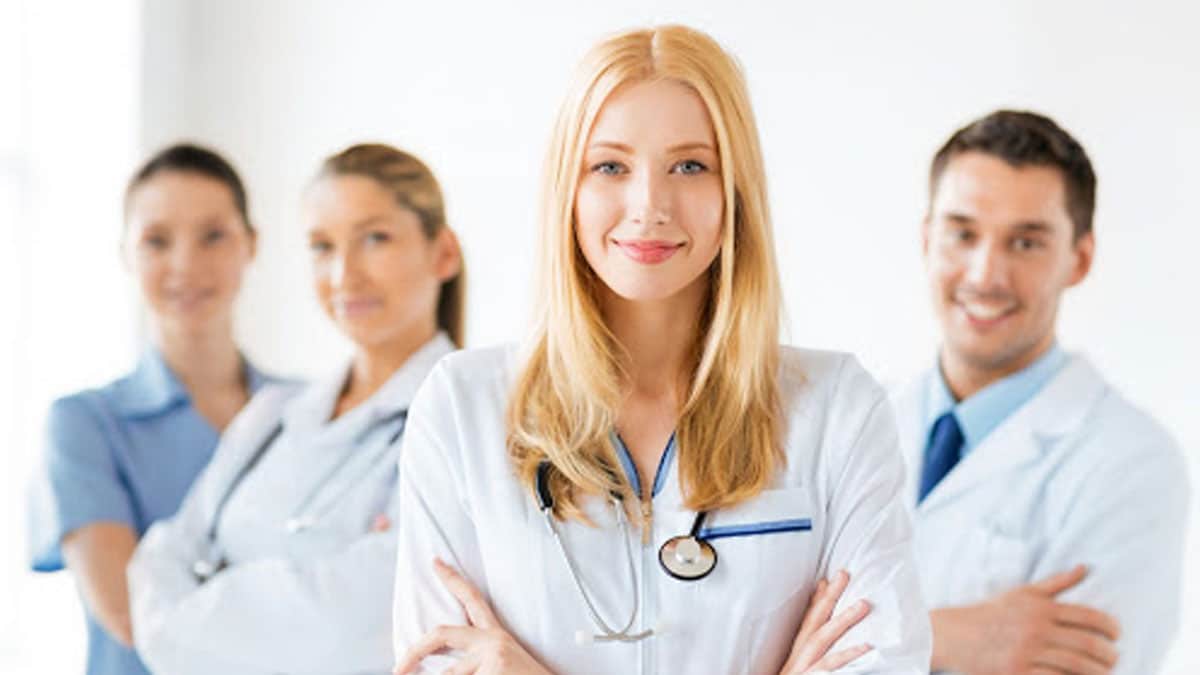 Create a List of Options
By now you have gone through a lot of clinics, the list of services they provide and have come down to a few who you think would be reliable. Now, note them down. Note down the list of clinics that you think would be appropriate for providing you the relevant healthcare services.

If you have medical insurance for you and your family, then check if the clinics you've narrowed down to are in-network with that insurance. If you find that the clinic is in the network of your medical insurance, then all good. You may plan to visit that clinic next.

But if the clinic is not under your medical insurance, then you can look for other options. It's always good to choose a clinic that falls under your medical insurance if it meets the other requirements (like certified doctors, experienced staff, etc.). Choosing such a clinic can help you with the expenses and other factors associated with treatment.

But even if your medical insurance does not cover a particular clinic, you can go for the same, provided they offer quality healthcare services. Or, if you do not have medical insurance, then you do not need to think about it and you can follow the other tips and go for a clinic that you think will be suitable for you.

While creating the list, you need to keep all the factors in mind, like how near or far away the clinic is from your location. Or, whether they provide the exact service you are looking for. Or, if the doctors are certified and experienced. Following this, you will have in your hands the complete list of potential medical clinics that you can visit next.


Visit the Clinic
Now, after following all these steps, you finally have the list of medical centers that you think will be suited to your needs. Next, you need to visit them and check for yourself. Keep in mind that you may have to visit several clinics before settling for one. In fact, it's always a wise practice to visit, assess, and compare the clinics that you've narrowed down to before you settle for one.
While at the clinic, ask questions. You'll normally be having a lot of questions. Ask them all. And see if they are being satisfactorily answered. A good medical clinic will answer all your queries with patience and you'll be convinced and satisfied with them. If the clinic you're visiting does not answer your queries satisfactorily, it's better to choose a different one.
Also, check the professionalism of the staff. Whether they are behaving with you or other staff with proper manners. It's important that you choose a clinic where the doctors and staff are friendly and well-mannered. Imagine what it will feel like if they are not. Imagine that you've broken your arm and visit the clinic and the staff therein behaves badly with you. It would be frustrating, to say the least. So, look for professionalism and courtesy in the doctors and staff. And if that's lacking, you can always go to a different clinic.
Also, check the type of equipment the clinic uses. Check if the medical center is fully equipped with all the modern tools and equipment or they rely on shabby and outdated equipment to treat patients. A quality medical center should be equipped with all the modern tools and systems of treating a patient. They should also have authorized staff to handle those pieces of equipment correctly.
You should also check for the cost of the treatment you are looking for. If the clinic you are visiting asks for an exorbitant amount, or the amount asked for will be difficult to afford for you, you can move on to some other clinic.
So, check for these factors and if they are met, then you are good to go. But if they are not, then you'll need to visit some other clinic and check and assess it as well.
Next, when you have narrowed down to a few clinics, compare them and settle for that one which you think would best suit your requirements.
Conclusion
Finding a medical clinic in Dubai can be a little tricky. With a long list of options available, it can be a tough task to find one that meets your requirements. However, the good news is, as a patient you have the full freedom of settling for a clinic that you find best. And for that, you need to keep certain factors in mind.
As stated in this article, you should check for different factors like proximity, efficient doctors, and whether or not they offer the treatment that you are looking for. Also, check for the cost of treatment. Assessing and comparing are the two most effective tools that you need to use to find the right medical center in Dubai.
Your health is of prime importance and it would not be good if you happen to visit a medical center that does not offer quality healthcare services. So, follow every tip mentioned here and you are sure to land in the best place possible.