Same-Day Dental Implant – Who can get it and when?
A healthy and perfect set of teeth keeps you smiling all day through! Tooth pain, or the absence of a tooth, on the contrary, can make life pretty tough. From difficulty chewing to hiding a smile, there are a lot of challenges you need to deal with in such a scenario.
Thankfully, there is a way out with dental implants. The standard method of implantation has been around for a long now. Lately, same-day dental implants have become quite popular. The reason why this orthodontic treatment is catching up fast in recent times is easy to understand.
With same-day implants, you can rectify your smile and tooth pain issues in a record time.
Dental Implants
A medical device or a screw-like structure used in the place of a missing tooth is called a dental implant. It is implanted into the jaws, anchoring the crown or the artificial tooth.
What Does Same-Day Dental Implant Imply?
As the name suggests, you are not required to make regular trips to your dentist's clinic for same-day dental implants. The waiting period is negligible because you will not spend months implementing the new set of teeth.
Instead, it is all done in a single day, even though you will need to see your dentist about three times – the first time for consultation, the second for the implant process or the surgery, and the third for a follow-up.
The implantation process is expedited as a temporary prosthesis gets placed at the time of the extraction.
Who Can Get a Same-Day Dental Implant?
1. Patients Who Have the Probability of Good Success Rate
Same-Day Dental Implants sound so much more convenient and simple. Your dentist will assess your dental condition and advise the same-day surgery. On average, anyone with a missing tooth can undergo dental implantation.
However, there's a limitation to who can avail of this service and who cannot. In this sense, a specific set of patients get astounding results, while the success rate may not be as encouraging with another set.
Let's see which people find maximum success with this kind of surgery.
People who do not smoke will have better success with same-day surgery.
People with proper oral health hygiene also get amazing results with the implantation.
People with healthy jawbones are most likely to get the work done flawlessly. This is because, for this surgery, enough bone is required so that the medical device fits into the jawbone and bonds well with it.
Patients that require front tooth replacement.
Patients who have no teeth or are completely edentulous.
Patients that need entire arch replacement.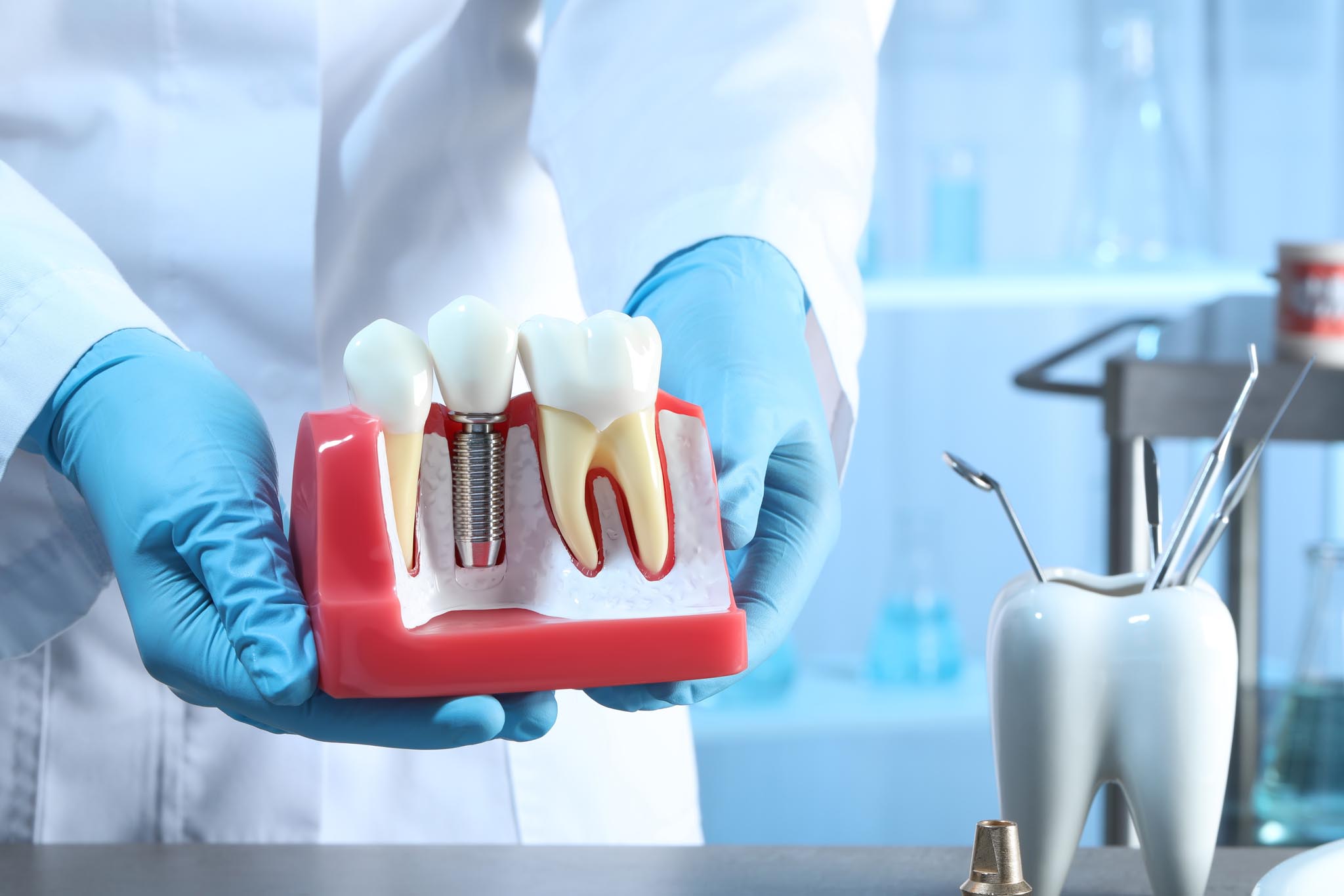 2. Patients Who Have the Probability of Less Success Rate
This routine is not ideal for people:
Lacking good oral health or hygiene.
Suffering from gum diseases or infections.
Have the habit of grinding their teeth.
Who smokes regularly.
With shorter jawbones or do not have enough bone. In this case, a graft will be required to be made. Therefore, this surgery will take more than one-day of implantation.
Remember, your dentist will have an extensive assessment (pre-surgical) of your oral and overall health conditions before proceeding with the treatment. Your existing medical conditions will be assessed, along with the tooth that requires a replacement and the jawbone amount and quality.
Your dentist will also issue specific compliance instructions. If you agree to adhere to the same, the same-day procedure can be initiated. For example, a regular smoker with good overall and oral health without any medical history may be asked by the dentist to stop smoking completely. The procedure can be started if the patient confirms compliance with the same.
When to Get The Same-Day Dental Implant?
For the patient, after an overall assessment of his/her pre-existing medical health conditions and oral health, the dentist will advise the treatment. As mentioned before, only certain patients are considered suitable for this procedure.
The dentist will refer to dental x-rays and 3D images during the in-depth analysis of the teeth and gums. If all the above are absolutely in order, the dentist will go ahead with the customized treatment plan the same day.
Remember, though, that you'll need to revisit the dentist for a scheduled appointment to carry out the surgery another day.
The Bottom Line
Missing teeth or other dental issues can impact your physical and mental health. It also impacts your appearance and confidence levels. Therefore, it is imperative to visit a professional dentist to ensure optimal recovery.
Dental implants, whether carried out through the traditional process or the same-day method, is one of the best ways to regain your ability to chew and get your brilliant smile back. Consult only experts in this matter for same-day dental implantation.
Why 7DMC?
The same-day dental implant is a technique-sensitive process. Only an expert medical professional can carry it out flawlessly. Since this procedure can only be done for a particular type of patient, the pre-analysis before the surgery is critical. It is also crucial that all the relevant surgical and prosthetic protocols are followed accurately for the success of the surgery.
Our dental clinic has the best orthodontists and dental team who will work with you to achieve optimal oral health. They will have the details well-planned so that everything goes well during the surgery. The best care for your teeth is promised at our state-of-the-art dentistry department.
References
https://www.medicalnewstoday.com/articles/327515#types