The Right Dental Implant For You
The 7 Dimensions Medical Centre (7DMC) is a leading multispecialty clinic in Dubai for all your health problems. We offer world-class treatment and facilities for various kinds of ailments. Our team of doctors are highly skilled and qualified in their job and have an established reputation in the industry. One the many, The Department of Dentistry is one of the finest at the 7DMC. All kinds of oral health problems are tackled by skilled practitioners and with the most advanced techniques. Dental implants are one of them. Since a tooth/teeth loss can be a huge trauma to an individual, its treatment is a major stress too. Dental implants seem scary to think of, but if done by the experienced hands at the right place, it can give the most satisfying feeling. At 7DMC, dental implants are carried out by our expert professionals who know what they are doing and have a skilled hand.
Dental implants provide the stability and strength required to chew and enjoy different types of food. They also prevent any jawbone injury, bone loss, and other facial bones injuries, and facial aesthetics.
Dental implants are mainly of two types.
Endosteal (Endosseous) Implants: This type of implant is the most common. They are safe as well as effective. These implants are fixed in the jawbone and include screw types (threaded), cylinder types (smooth), or bladed types. These screws are typically made of titanium and drilled into the jawbone. Since the implants are placed in the jawbone, one needs to have sufficient jawbone health and density. Endosteal implants give the most stable and natural-feeling results.
Subperiosteal Implants: These implants are rarely used today. They are placed under the gum but above the jawbone. Primarily they were used to hold dentures in place in patients with insufficient bone height. They aren't as reliable as endosteal implants, but still gives more support than dentures without implants.
Benefits of Dental Implant
A dental implant is not an easy decision to make but once done it has a lot of benefits. Some of them are:
It is one of the best solutions to missing teeth/tooth.
It is safe and comfortable.
It is pain-free and easy as compared to removable dentures.
Can be treated like a natural tooth, hence, can be brushed and flossed normally.
No restrictions on any kind of food or drinks.
Supports and maintains the facial muscles, bones, and features.
It provides stability and support to the natural dentures.
It is secure and prevents gum erosion.
It is a permanent solution.
It also prevents bone loss.
Thus, dental implants are a lifelong and hassle-free solution. At 7DMC our doctor makes sure you get out of the clinic with a broad new smile and a boosted confidence. We offer a separate blog on a variety of Dental health topics to be always aware and alert on your oral health.
Apart from the above two mentioned implant types, there are also some special-purpose implants available in the medical world. These special-purpose implants include:
Mini or thin implants are used in narrow spaces such as lateral incisors.
Mobile denture stabilization implants are also special-purpose implants aimed at helping the elderly to help keep dentures in place and chew food properly.
The subperiosteal implants explained above are also used in special circumstances when the jawbone isn't strong or wide enough to accommodate the screws.
Transosteal implant is another option if the patient has severe resorption and lacks enough jawbone support for endosseous or subperiosteal type of implants. It is mostly used in the front of the mouth in cases where there is bone atrophy.
Zygomatic implant involves a complex surgical procedure and is used in very special circumstances. These types of implants are extra-long with their tips anchoring to the cheekbones.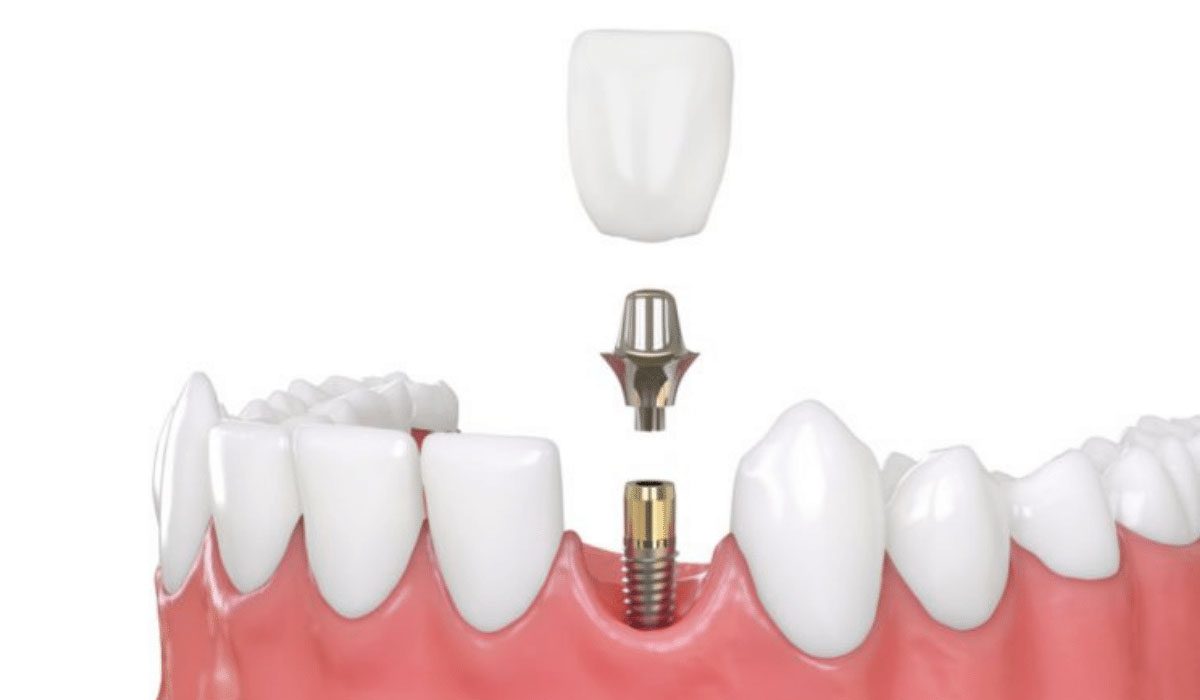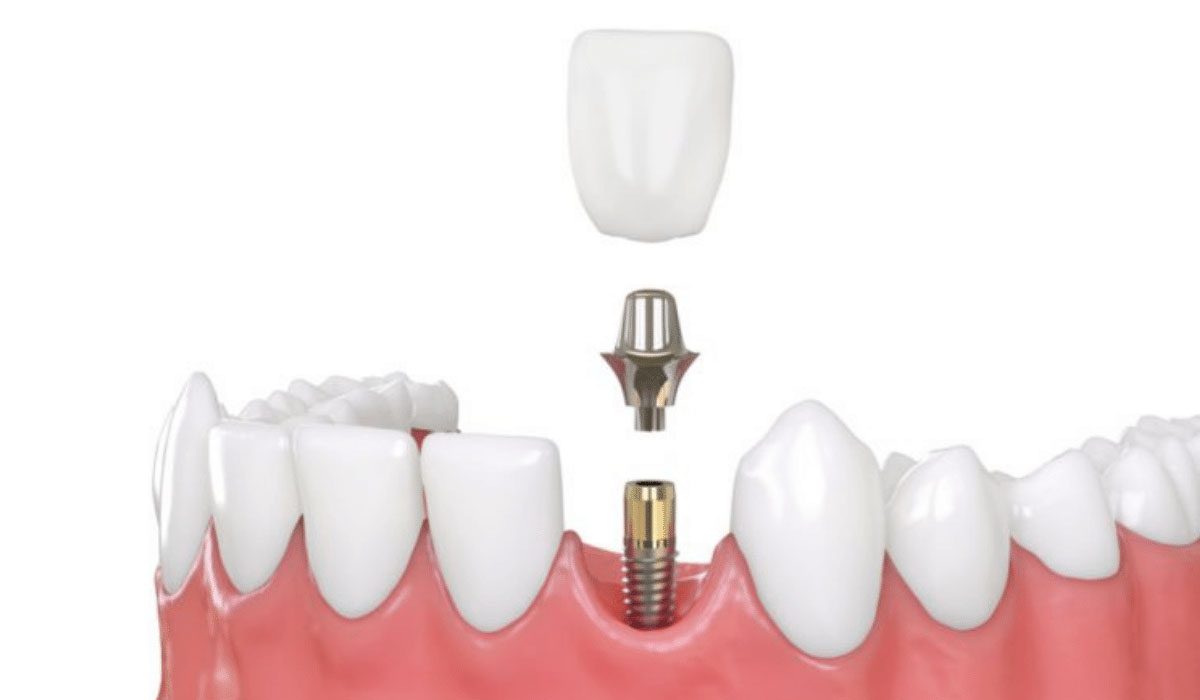 An endosteal implant can undergo successfully if the jawbone and its mass are healthy and have enough space for the screw to be placed at a sufficient depth. But if the jawbone is inadequate and unable to support the implant, several techniques can be used to rebuild bone, and restore the natural jawline. Thus, the implantologists at the 7DMC will guide you towards the best possible solution to get an implant. They will make sure your surgery is successful and the most beneficial to your needs. The rebuilding and restoration techniques include the following.
Bone augmentation: Bone augmentation can yield the best results. It involves restoring and regenerating the jawbone if it's not able to support the implants. It is done with the help of bone additives and growth facilitators.
Sinus lift: Sinus lift involves adding bone below the sinus in case the natural bone has deteriorated because of missing upper back teeth.
Ridge expansion: This procedure is done if your jaw is not wide enough to support the implants. In this process, a small ridge, or space, is created along the top of your jaw and a bone graft material is added to it.
All-on-4®: All-on-4 is an alternative to placing a top or bottom set of replacement teeth, called a full arch. Four dental implants are placed in the available bone, avoiding the need for bone grafting. Special abutments are used so that a temporary set of replacement teeth can be placed on the same day. You need a modified diet while the gum tissues heal and the implants bond with your natural bone. After about six months, the permanent replacement teeth are placed, and you can resume a regular diet.
Losing a teeth/tooth is painful as it not only affects the physical appearance but also impacts mental health. A person becomes conscious of their smile, which is the biggest reason for unhappiness and low self-esteem. So, we an individual loses a permanent teeth/tooth, planning and getting an implant is a tough decision to make. But this can become a bit easy if you know the doctor and are thoroughly aware of their methods and procedures. An appointment or two with your doctor prior to the surgery helps tremendously as it waives off the extra stress of the surgery. Choosing the type of implants is the decision made by your doctor, thus, knowing and trusting your doctor is crucial. Moreover, a doctor studies the X-ray report before suggesting the type of implant. They may also tell if a bone augmentation, sinus lift, or ridge expansion is needed prior to the implant. Since every mouth is different, a particular kind of implant might work for you among the rest. Therefore, worrying and getting anxious won't solve the problem, instead talking to your doctor and trusting them will be a sane decision.
Why Choose 7DMC?
Our General Dentist & Specialist Implantologist, Dr. Deborah Rello, is a specialist in General Dentistry, Implants, Crowns, Bridges, Inlays, indirect/Direct Pulpotomies, Pulpectomies, Uncomplicated Root Canal Therapy, Internal Tooth Bleaching, Chair-side Zoom Whitening®, Zoom Home Whitening®, Fissure Sealants, Fluoride Application, Scaling and Polishing, Root Planning. She knows what she does and is the best in 7DMC and in the business.
So, don't worry, get an implant today and smile brightly, henceforth every day!
References:
renewinstitute.com/types-dental-implants
www.aaid-implant.org/what-are-dental-implants/types-of-implants-and-techniques
carlsbaddentistry.com/blog/2018/02/27/dental-implants-2