How effective is acupuncture for depression and anxiety?
Acupuncture and depression and their relationship have been the topic of discussion for quite some time now in Western countries. There is a difference of opinion about the effectiveness of acupuncture in treating depression and anxiety. For the most part, though, studies show promising results. Acupuncture, an ancient Chinese practice known for its effectiveness in helping treat many medical conditions.
As more and more people are considering alternative treatment methods, an increasing number of patients suffering from depression and anxiety are turning to this ancient practice.
Acupuncture – stimulating healing by restoring the flow of Qi
The ancient healing methodology believes that the human body has more than one thousand acupuncture points. These points lie on meridians or energy channels that are bracketed together with different organ systems. When the meridians get blocked, Qi gets blocked too. As the movement of Qi or vital energy or life force gets suppressed, it gives rise to different medical issues, diseases, or illnesses. By inserting thin needles at specific acupuncture points, the flow of Qi is stimulated. This, in turn, activates the natural healing process of the body. Once the healing process is initiated, the mind and body are relaxed and rejuvenated.
The human body, as per Chinese beliefs, has the physical and mental faculties interacting together. It means that in a healthy person, the mind and the body are in sync. Emotions are, and the physical organs are believed to affect one another. The practice recognizes five main human emotions – fear, anger, worry, grief, and happiness. A person experiencing anger, for example, will most probably have issues with the liver. Once the liver is blocked, it builds up and can make the person angry.
Depression
Cases of depression, stress, and anxiety have been rising all over the world. As per recent research, a growing number of youths are suffering from depression than any other disease. Researchers from the Rashid Hospital, Al Jalila Children's Specialty Hospital, and Zayed University have found that the most recent people coming in for professional help are young, and the average age group is about 15. It is not just Covid-19 that has affected the mental well-being of youths. As per the research report published in the International Journal of Mental Health Systems, about 47% of patients who availed of Rashid Hospital Child Psychiatry Services between 20121 and 2016 were Emiratis aged between 12 and 19 years.
However, this commonly prevalent mental health condition remains the elephant in the room, and many hesitate to seek professional help. Some that do are often daunted by the entire medical procedures. Going in for the conventional method of treatment can be time-consuming and involve taking prescribed medications. There could also be multiple meetings with psychiatrists and counselors. Not all are comfortable with the thought of sharing their innermost thoughts and ideas with a stranger. And, most of all, in most cases, the patients are not even aware that they are suffering from depression.
While depression is an aggravated mental health condition, it also leaves physical symptoms that enable patients and their families to comprehend the gravity of their condition. While common symptoms include aspects like negative thoughts, stress, being irritable and agitated, lack of sleep, the feeling of despair, weight change, lower appetite, etc. In grave cases, there could be suicidal thoughts.
Acupuncture and depression
In acupuncture, needles are inserted at specific regions of the body or the organ affected by emotion. The needles open the channels through which the blocked energy is channelized, influencing the negative emotion to subside and positive emotions to take over. Some researchers point out that the blocked stress hormone and stress response are reduced because the needles trigger the natural painkillers or the endorphins present in the brain. The session with the acupuncturist needs to be repeated weekly or a couple of times during the week.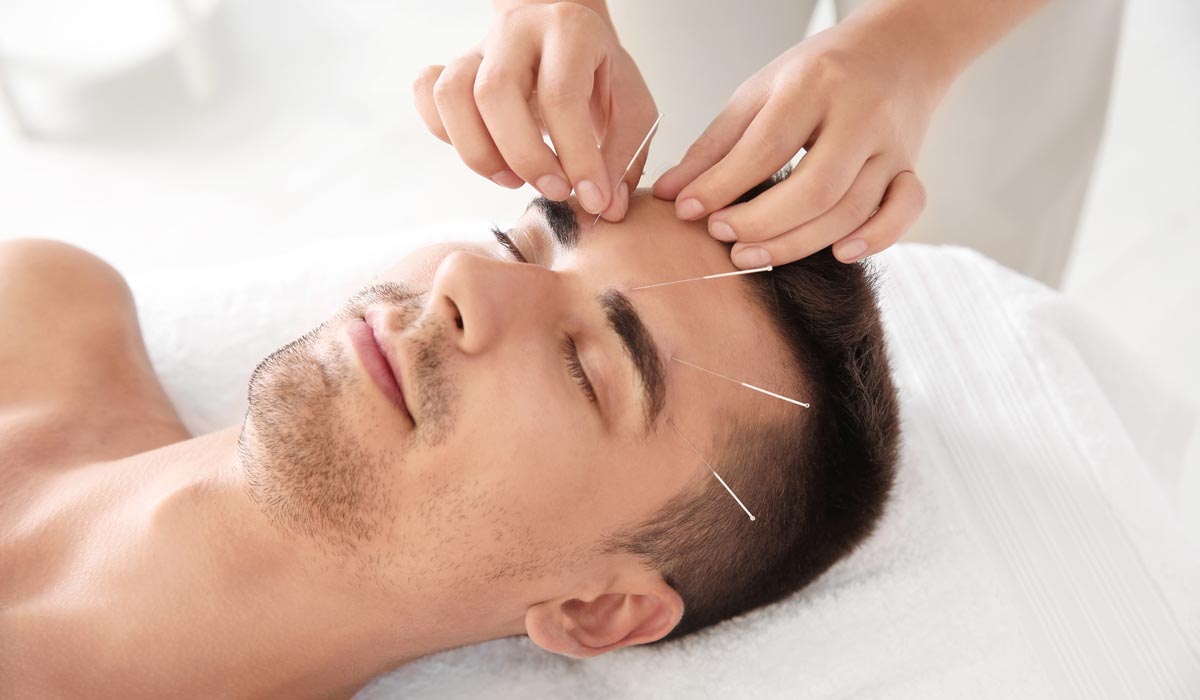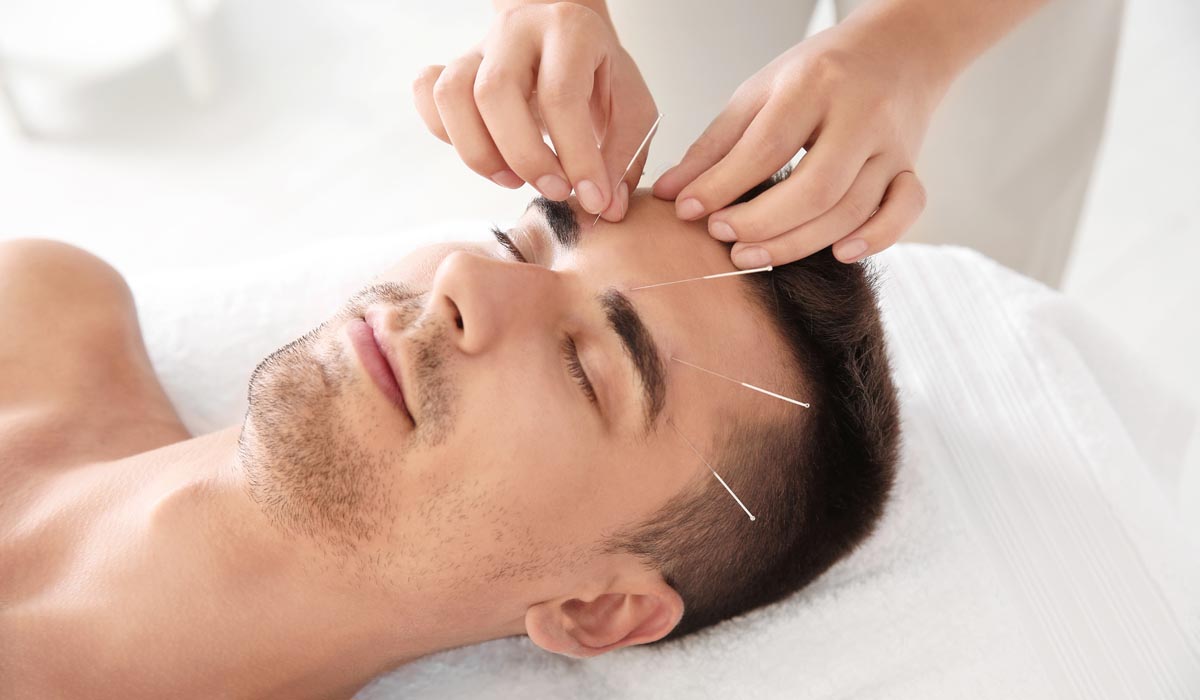 The points that the acupuncturists focus on during the treatment process are:
Guanyuan/CV4
Hegu/L14
Qihai/CV6
Master of Heart 6/MH6
Zhongwan/ CV12
Yanglingquan or GB34
Taixi or K13
Zusanili ST36
Sanyingjiao SP6
Yinxi or HT6
Quchi or Ll11
As pointed out earlier, acupuncture may help handle symptoms of depression. In 2013, research was carried out using electro-acupuncture. In this procedure, needles were used for transmitting electric current to the body part. The effectiveness of the procedure was found to be similar to using anti-depressants.
In most studies, it has been found that acupuncture bears fruitful and the best results when it is used with other clinical treatments, including anti-depressants. Scientific studies have proven that acupuncture:
Helps in reducing symptoms of depression
Helps in reducing cases of migraines and headaches.
Helps in reducing symptoms in pregnant women
Should I go in for acupuncture when depressed or anxious?
There are a couple of things that you need to consider. Have you tried the traditional methods, and are you disheartened with the treatment? Or, has your doctor advised you to go in for alternate therapy along with your medications? Will you be able to be present at the therapy sessions regularly? Have you checked the possible side effects, and are you ready to face the same?
The best thing is to speak to certified experts or acupuncturists before deciding to proceed with the treatment. Once you are hundred percent sure that you are in the best of hands, you can go ahead with your appointment
How can 7DMC help?
Acupuncture is a practice that needs expertise and meticulous know-how beyond any doubt. A single error can prove to be costly. It combines art and science where the right technique can make a big difference in your healing process.
We have an experienced, specialized, and widely traveled team. Our approach and focus are to offer our patients holistic healing. Our Chinese Medical Clinic has specialists practicing two of the world's most ancient medical therapies – Acupuncture and Hijama Cupping Therapy. We ensure the maximal safety and well-being of our patients, always striving to meet world-class standards.
References
https://www.webmd.com/depression/what-to-know-about-acupuncture-for-depressionhttps://www.healthline.com/health/depression/acupuncture-for-depression#condition-managementhttps://www.verywellmind.com/understanding-acupuncture-for-depression-4770157