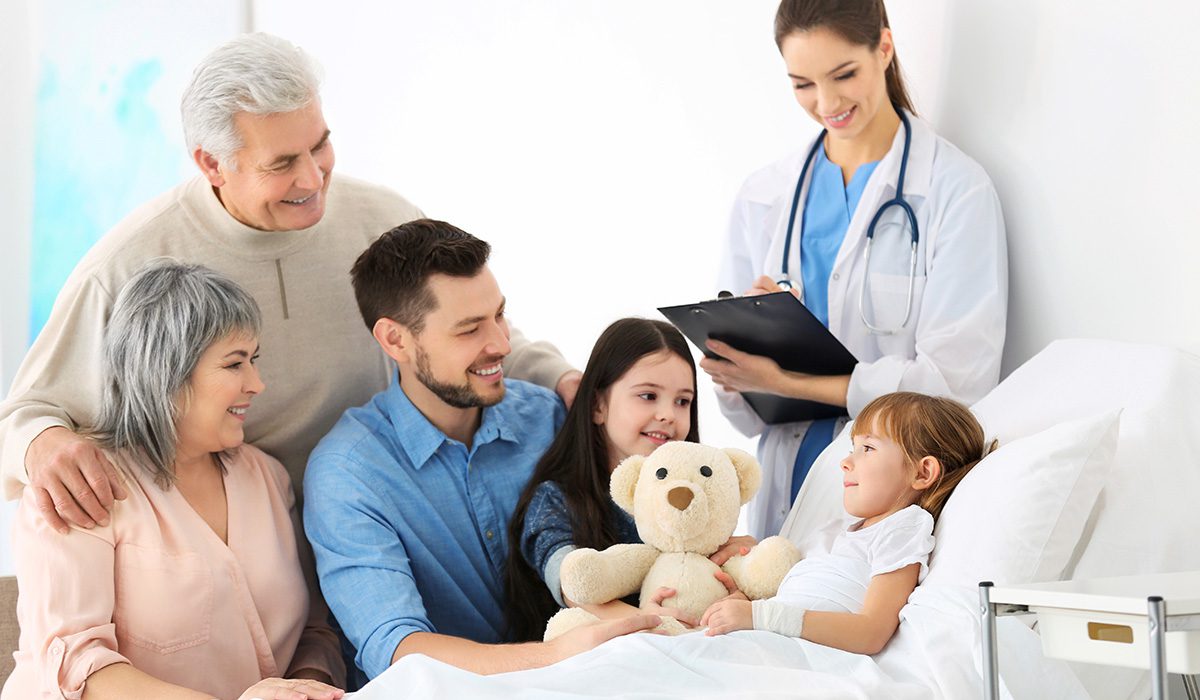 Whenever you start to feel unwell and need an evaluation, the Department of Family Medicine at our medical centre in Dubai is your first port-of-call. We possess in-depth knowledge and experience in looking after people of all ages, whether it is your baby or an ailing grandparent.

In the case of adults and the elderly, we treat a wide range of common problems and illnesses affecting various parts of your body, from cholesterol issues to heart ailments and rheumatic conditions. So, whether you have a common cold or you need help in managing your thyroid hormone levels, get in touch with our internationally renowned medical experts who will provide you with the proper therapeutic solution.

In addition to serving adult patients at our medical centre in Dubai, we take your children's health seriously. We have adopted a holistic approach towards caring for babies and children below the age of 14, while creating an atmosphere filled with fun and play that they can enjoy.

Our medical experts are dedicated to delivering evidence-based and innovative pediatric care, from screening to diagnostics and effective treatment plans. Not only are they passionate about working with children, they will also educate you about your child's condition, so that you are involved and engaged in every step of your child's development and well-being.

Visit the Department of Family Medicine and engage with our team of medical specialists who will ensure that you and your family are in safe hands.
Services for Adults and Geriatric Patients Include
Asthma
Cardiovascular Problems
Diabetes
Hypertension
Kidney Related Problems
Rheumatic Conditions
Thyroid Issues
Pre-Operative Assessments
Consultation of Routine Healthcare
Vaccinations and Adult Immunization
Pediatric Services Include
General Pediatrics
Behavioral Pediatrics
Development Pediatrics
Pediatric ENT
Pediatric Allergy and Immunology
Pediatric Psychology
Pediatric Audiology
Allergies
Soiling and Bedwetting
Diet and Nutrition
Unsettled Babies
Sleeping Difficulties
Gastro-Oesophageal Reflux
Asthma/Eczema
Abdominal Pain and Constipation
Urinary Track Infections