Dry Needling Treatment
Across the globe, people resort to different types of techniques and treatments to get rid of their muscle pain. Some treatments have existed for years, while others have been a fairly recent development. Some are conventional, while others are unconventional. 
Speaking of unconventional treatments, how about getting needles stuck in your body to eliminate the pain you are experiencing? Sounds out-of-the-box, right? Well, out-of-the-box it may be, but its effectiveness can't be denied. Confused as to what we are talking about? Well, we are referring to dry needling treatment and you will get to know everything related to it in this space.
What is Dry Needling?
Dry needling is a type of alternative medicine treatment wherein hollow-core hypodermic needles or solid filiform needles are used to give relief to muscle pain. In addition, it also helps in movement impairments. In this treatment, needles are inserted through the skin into the affected areas of the muscle. It is also known as myofascial trigger point dry needling, intramuscular manual therapy, or Intramuscular Stimulation  (IMS).
Dry Needling vs Acupuncture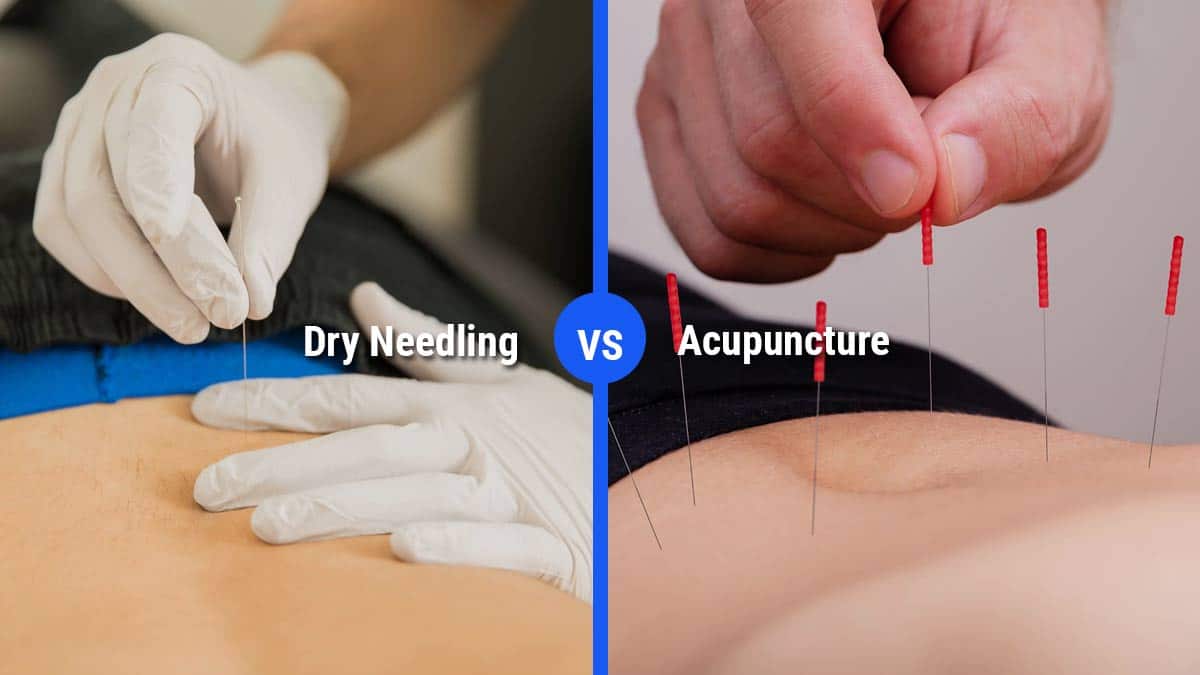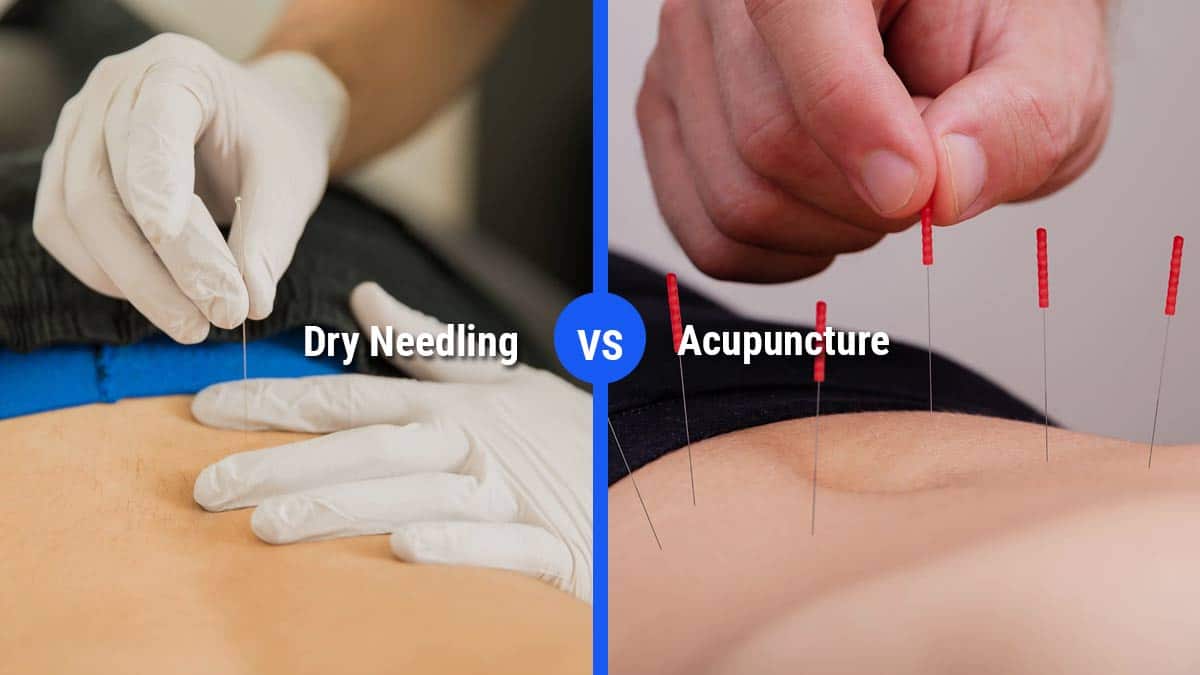 At first go, you might think that this is similar to the traditional Chinese medical treatment of acupuncture. However, you would be wrong since dry needling has been derived from modern western medicine principles. 
The tools used in these two treatments may be the same, but that's the end of the similarities between the two. Unlike acupuncture, dry needling is based on the evaluation of pain patterns, movement impairments, posture, function, and orthopedic tests.
In essence, dry needling is a much broader concept in comparison to acupuncture since it incorporates different physical therapy interventions. In other words, you can't call dry needling a standalone procedure.
Benefits of Dry Needling
Dry needling is primarily used to treat myofascial trigger points. Wondering what we mean by "trigger points"?
"Trigger points" refers to the tight bands of skeletal muscles situated within a very large muscle group. The points are tender to touch and when you touch a particular "trigger point", it may cause pain to some other parts of your body.
These "trigger points" are nothing but local contractures in a muscle fiber that restrict your range of motion or disrupt function. Dry needling helps in increasing blood flow, reducing referred and local pain, and decreasing overall tightness or banding.
Among the countless health issues that dry needling can help resolve, the most pivotal ones are as follows:
Neck pain

Joint dysfunction

Sciatica

Spinal dysfunction

Migraines

Low back pain
You may now be curious as to how dry needling is beneficial in addressing the aforementioned health issues. Well, if you look at all of these issues from a broad perspective, they are in requirement of the following three help, all of which are provided by dry needling treatment.
Pain Relief
Dry needling specifically addresses "trigger points" in order to provide relief to the pain you are experiencing. For instance, if you are suffering from low back pain, then the physiotherapist will insert needles into the detected "trigger points" to alleviate the pain. 
These needles will release inflammation, tension, pressure, and chemicals in the muscles to get the job done. 
Better Range of Motion
The ability of dry needling to facilitate improved range of motion in your muscles is extraordinary, to say the least. This should be of high interest to sportspersons who are constantly on the run, having to generate fluid movements for achieving success. 
Let's take the example of a baseball player. Now, a baseball player is heavily dependent on the smooth operation of his or her shoulder muscles for throwing a baseball. However, when you are constantly putting a lot of pressure by throwing a baseball, you invariably end up putting a huge amount of stress on your shoulder muscles, making it extremely tight. 
Dry needling does the fantastic job of alleviating the overall pain and reducing the tightness in the affected shoulder area. This way, the concerned person can have a better range of motion in his or her shoulders. Mind you, this is not limited to only shoulders and applies to all other parts of the body as well.
Faster Recovery
Nothing is more agonizing than when you have to go through a prolonged period of injury.  It not only takes a physical toll on your body, but it is a blow to your mental health as well since a lot of people suffering from a prolonged period of injuries go into depression. 
Fortunately, one of the best aspects of dry needling is its ability to provide a speedy recovery so that you can get back to your full strength quicker than you realize. The healing process of dry needling is much faster than other forms of treatment.
Dry Needling at 7DMC
Many people are apprehensive about the safety implications of dry needling. Well, we can tell you that despite its fearsome name, dry needling is a safe procedure that causes minimal discomfort. 
In recent years, its effectiveness has made it earn favours from medical practitioners all over the world, including the highly qualified and trained physiotherapists of 7DMC. 
Let's take a look at how the dry needling treatment is undertaken at the physiotherapy clinic of 7 Dimensions Medical Centre in the video below:
As you see from the video above, the needles used in dry needling are extremely thin monofilaments. This is done in order to penetrate the muscles from deep within.
Our medical centre 7DMC specialises in proving dry needling treatment using electrical stimulation. The needles help in reducing pain and relaxing the muscles. On the other hand, the electric stimulation goes through the skin directly into the affected muscles to speed up the recovery process and in heightening the effectiveness of the whole process. 
This treatment is a part of the physiotherapy program to treat acute or chronic neck pain, shoulder pain, thigh pain, hip pain, and back pain. The highly trained and certified physiotherapists of 7DMC aim at deactivating problematic and painful myofascial "trigger points", which are the hyperirritable spots in your body. 
The mechanical pressure generated during the treatment helps in polarizing the collagen with the help of the electric signals. This triggers tissue remodelling and in addressing your issue.
To Conclude
The merits of dry needling have been acknowledged for their far-reaching abilities and sky is the limit when it comes to its potentials. With that being said, it should be noted that this is a highly-skilled form of treatment and should be conducted under the supervision of trained professionals in a controlled environment. Thus, make sure that you are doing it at a certified clinic only.
References
James Dunning, Raymond Butts, Firas Mourad, Ian Young, Sean Flannagan, and Thomas Perreault – NCBI – Dry needling: a literature review with implications for clinical practice guidelines. Available at:
https://www.ncbi.nlm.nih.gov/pmc/articles/PMC4117383/
Cagnie Barbara, Vincent Dewitte, Tom Barbe, and Frank Timmermans – Research Gate – Physiologic Effects of Dry Needling. Available at:
https://www.researchgate.net/publication/242016975_Physiologic_Effects_of_Dry_Needling
Calvo-Lobo, Pacheco-da-Costa, and Hita-Herranz – Journal of Geriatric Physical Therapy – Efficacy of Deep Dry Needling on Latent Myofascial Trigger Points in Older Adults with Nonspecific Shoulder Pain: A Randomized, Controlled Clinical Trial Pilot Study. Available at:
https://journals.lww.com/jgpt/fulltext/2017/04000/Efficacy_of_Deep_Dry_Needling_on_Latent_Myofascial.2.aspx
David Legge – Research Gate – A History of Dry Needling. Available at:
https://www.researchgate.net/publication/262695179_A_History_of_Dry_Needling
Jan Dommerholt – Research Gate – Dry needling – Peripheral and central considerations. Available at:
https://www.researchgate.net/publication/232746028_Dry_needling_-_Peripheral_and_central_considerations