COVID-19 Symptoms and Protection
Taking the entire globe under its grasp, the outbreak of COVID-19 or Coronavirus diseases has generated panic among millions of people.  What has made it even worse is the lack of flow of correct information online. Various websites on the internet are pouring unauthorized, misleading, and sensationalized information regarding it. During a time like this, the last thing you want is misdirection. Therefore, it is of utmost importance to get all your queries cleared from a certified medical institution.
We, at 7DMC, are providing the care and support you need in this precarious time. For your help, we are presenting before you everything that you need to know regarding COVID-19.
A 101 Guide to COVID-19
We understand the amount of information that is coming from all directions can be overwhelming. It can be difficult to absorb all the hard-hitting news, stats, and data every single day.  Due to conflicting reports, people are getting confused as to what they are dealing with, what should they do, and what should they avoid.
Thus, we brought in our panel of medical practitioners and compiled every major and minor point you need to bear in mind during these tough times. From understanding what COVID-19 is to figuring out its symptoms, from what you should do when you see the symptoms appearing to how can you play a role in combating this pandemic; we present everything chronologically and conveniently for you. So, follow through.
What is COVID-19?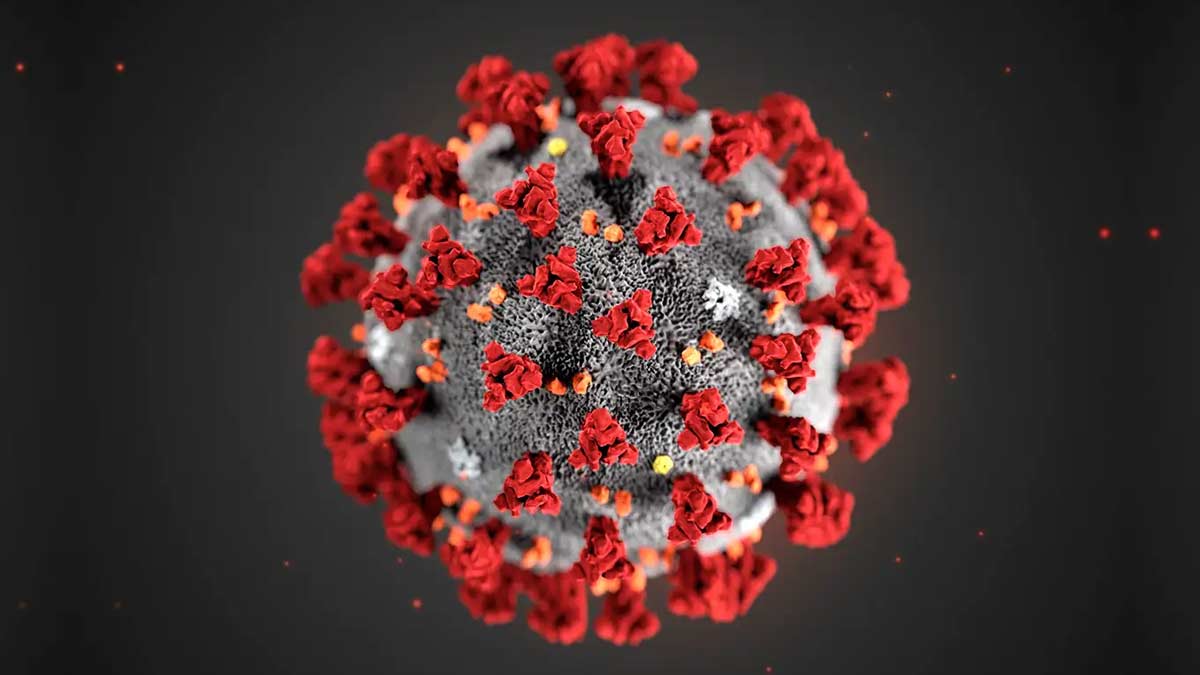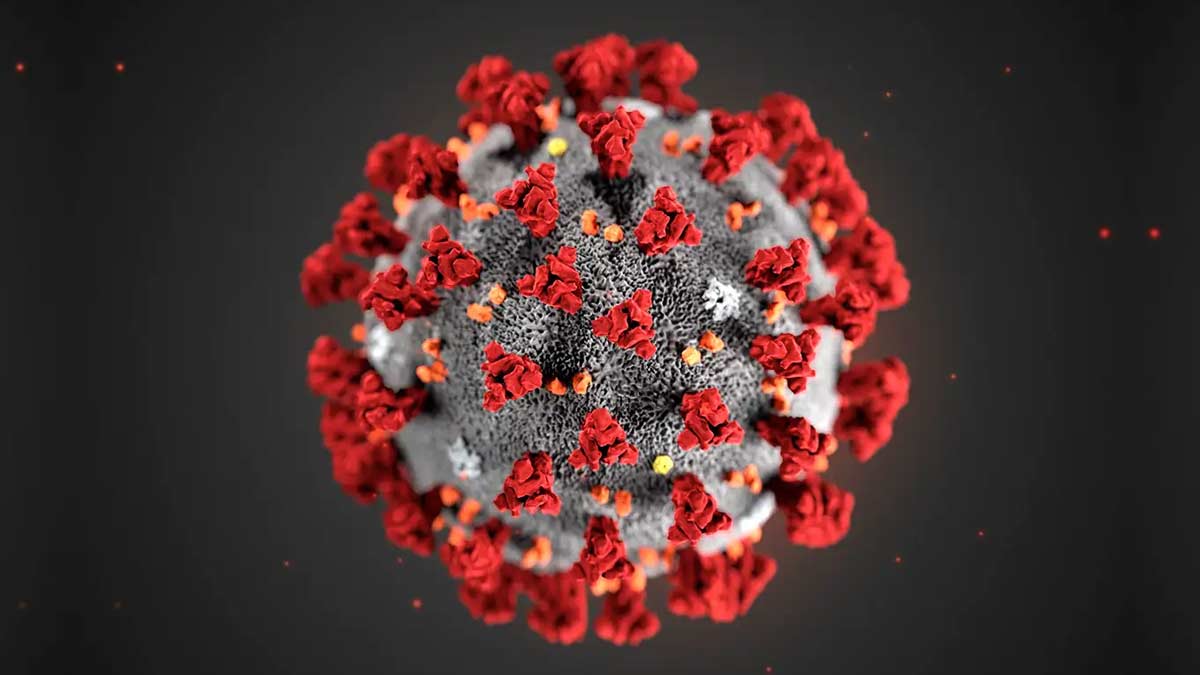 Highly infectious by nature, COVID-19 (Coronavirus Disease 2019) is a respiratory disease that first broke out in Wuhan, China in December 2019, and has since then spread globally.  It should be noted that Coronaviruses have many different types, but not all of them are responsible for COVID-19. It is caused by a novel member of the Coronavirus family named SARS-CoV-2 (Severe Acute Respiratory Syndrome Coronavirus 2).
What starts as a harmless fever and cough ultimately leads to multi-organ failure and pneumonia, and even death. More than being fatal, what is concerning about COVID-19 is the fact that it spreads extremely fast.
Due to its widespread impact, the World Health Organization (WHO) officially declared it as a pandemic on March 11, 2020.
Why is COVID-19 Spreading So Quickly?
Although the virus initially was transferred to humans from animals, it now spreads from person to person through close contacts. Primarily, it is infecting people through respiratory droplets that are produced during sneezing and coughing.
The virus can also spread if you touch a surface, such as a doorknob, that has been infected through the respiratory droplets of an affected person, and then immediately touch your face. It is not airborne, though the virus has the potential to survive in the air for a few hours.
This is why it has been advised to maintain social distance, more of which we will discuss later in the article because first, we need to understand the signs and symptoms of COVID-19.
What are the Symptoms of COVID-19?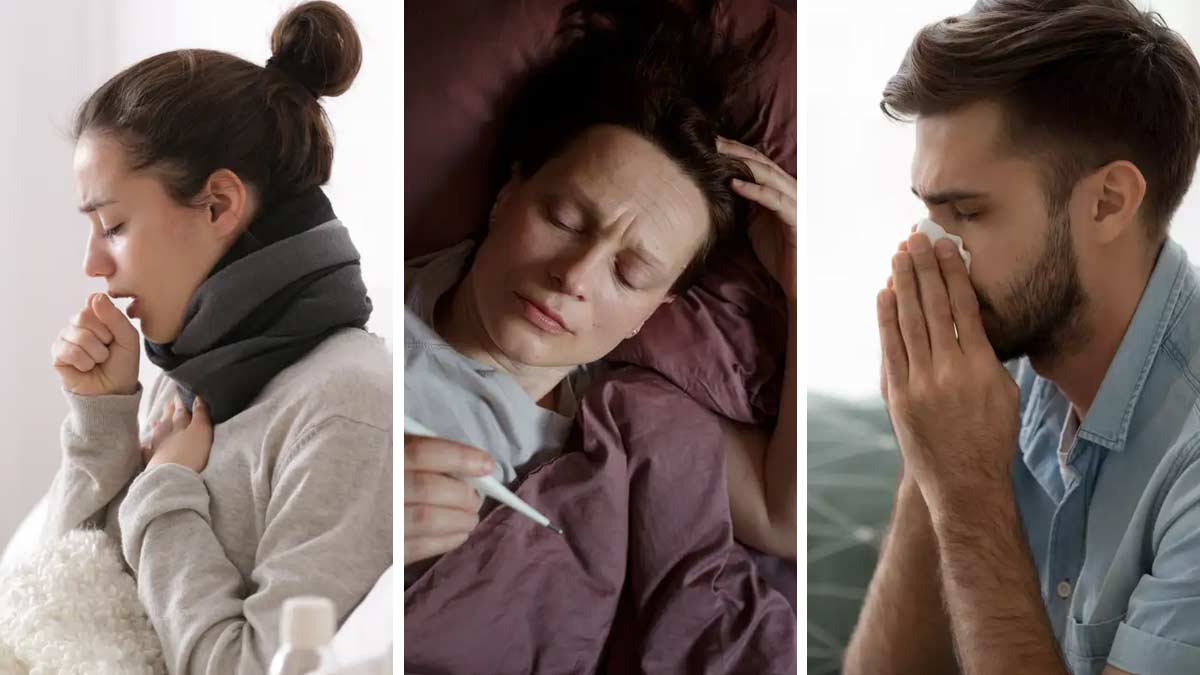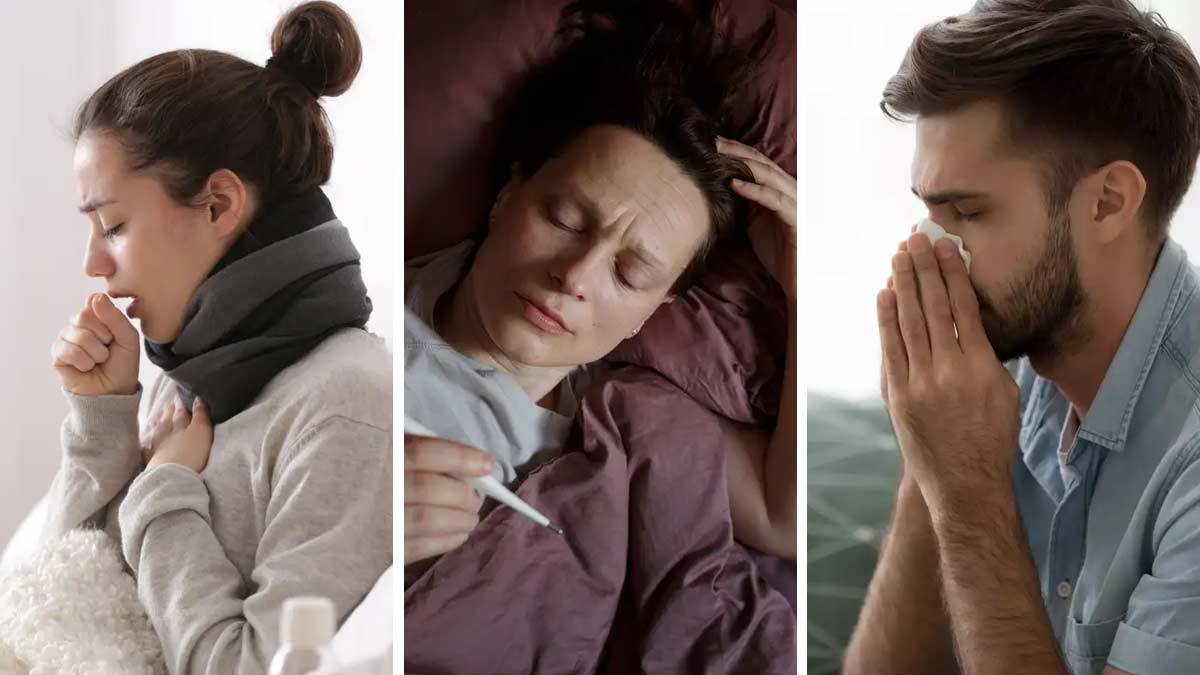 COVID-19 targets your respiratory organs and can be identified through the following symptoms:
Cough
Fever
Nasal congestion
Difficulty in breathing
Muscle pain
Abdominal pain
Diarrhea
Sore throat
Sputum production
Losing the sense of smell and/or taste
After getting exposed to the virus, it may take anywhere between 2-14 days for the symptoms to appear. The long layoff between getting exposed and for the symptoms to appear makes COVID-19 extremely dangerous. This is because you might not even be aware that you are carrying the virus for around two weeks. Thus, protection, and more importantly, precaution should be your priority. Speaking of protection, let's learn how you can protect yourself from COVID-19.
What Should You Do to Protect Yourself from COVID-19?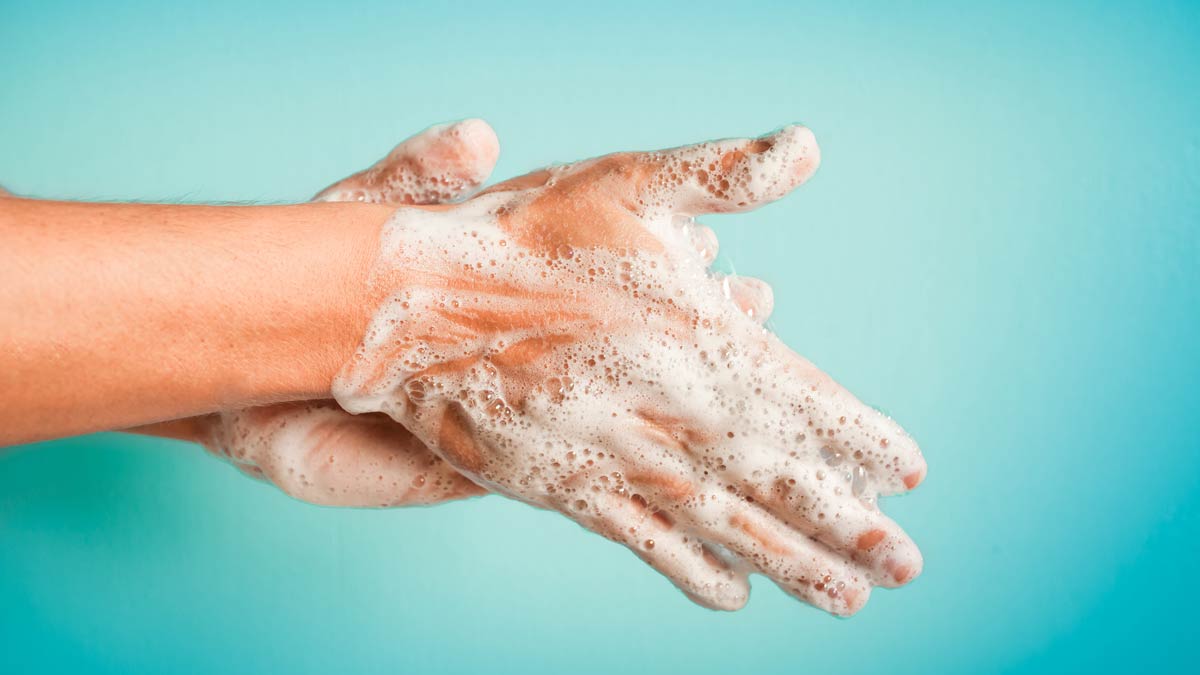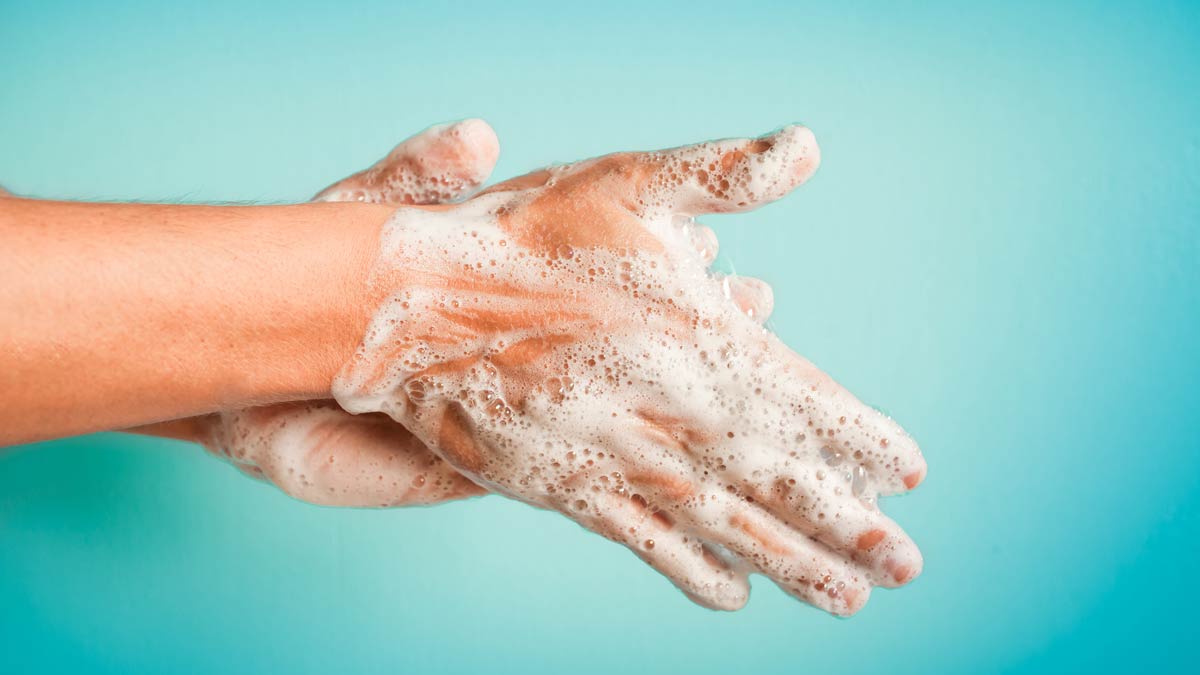 First and foremost, you need to practice social distancing. Don't go out of your home unless it is extremely important. Work from home, if needed. Quarantining yourself at home is the key. Apart from social isolation, practice the following habits:
Avoid touching your face, especially your nose and mouth, as much as you can.
Cover your mouth with your elbow while sneezing or coughing.
Wash your hands with a soap-based material for at least 20 seconds every two hours.
Use a hand sanitizer that contains 60% alcohol to disinfect your hands.
If you have to go out for picking up groceries or for any other purpose, try and take a shower after coming home. Along with that, wash the cloth that you wore outside.
Use a mask every time you step out of your home.
Maintain a distance of at least 2 meters (6.5 feet) from another person when you go out.
Regularly clean door handles, tabletops, toilets, and kitchen counters.
Keep yourself hydrated by drinking plenty of water.
Follow the guidelines laid by the government and respect the shopping hours. Don't hoard items unnecessarily and shop for only those items which you need. Take medical help, if needed.
We, at 7DMC, are abiding by the guidelines laid by the UAE Ministry of Health and WHO to minimize the spread of this disease. Ensuring the safety of our patients and staff members is our priority. Thus, we are always disinfecting all the equipment between patients.
Let's hear what our specialist has to say in this regard.
Final Takeaway
Don't panic if you are sneezing or coughing or experiencing high temperature. You might be suffering from a common cold too. Instead of crowding hospitals, first, talk to doctors over the phone regarding your situation. Our team of medical practitioners is working round-the-clock during this pandemic to help you out. Listen to their instructions and act accordingly.
We can overcome this. Sometimes, our small actions can make a big difference, and this is the time where we need to chip in to eradicate this disease.
References
World Health Organization – Global research on coronavirus disease (COVID-19). Available at:
https://www.who.int/emergencies/diseases/novel-coronavirus-2019/global-research-on-novel-coronavirus-2019-ncov
Milo Schield – ResearchGate – Coronavirus COVID-19: An Analysis. Available at:
https://www.researchgate.net/publication/339787170_Coronavirus_COVID-19_An_Analysis
Yan-Rong Guo, Qing-Dong Cao, Zhong-Si Hong, Yuan-Yang Tan, Shou-Deng Chen, Hong-Jun Jin, Kai-Sen Tan, De-Yun Wang, and Yan Yan – ResearchGate – The origin, transmission and clinical therapies on coronavirus disease 2019 (COVID-19) outbreak – an update on the status. Available at: 
https://www.researchgate.net/publication/339925460_The_origin_transmission_and_clinical_therapies_on_coronavirus_disease_2019_COVID-19_outbreak_-_an_update_on_the_status
Tauseef Ahmad and Alfonso J. Rodriguez-Morales – ResearchGate – Emergence of COVID-19 (formerly 2019-novel Coronavirus): a new threat from China. Available at: 
https://www.researchgate.net/publication/339208360_Emergence_of_COVID-19_formerly_2019-novel_Coronavirus_a_new_threat_from_China
Wladyslaw J. Kowalski – ResearchGate – 2020 COVID-19 Coronavirus Ultraviolet Susceptibility. Available at: 
https://www.researchgate.net/publication/339887436_2020_COVID-19_Coronavirus_Ultraviolet_Susceptibility
Marco Cascella, Michael Rajnik, Arturo Cuomo, Scott C. Dulebohn, and Raffaela Di Napoli – NCBI – Features, Evaluation and Treatment Coronavirus (COVID-19). Available at:
https://www.ncbi.nlm.nih.gov/books/NBK554776/
Singhal T – NCBI – A Review of Coronavirus Disease-2019 (COVID-19). Available at:
https://www.ncbi.nlm.nih.gov/pubmed/32166607
He F, Deng Y, and Li W – NCBI – Coronavirus disease 2019: What we know? Available at:
https://www.ncbi.nlm.nih.gov/pubmed/32170865