Non-Surgical Rhinoplasty
Many people want to improve the shape, size, or symmetry of their noses but shy away from going into elaborate surgical processes. In other words, the downtime and the side effects of surgical rhinoplasty are two big de-motivators for patients in such cases.
Non-surgical rhinoplasty or dermal fillers can help address the typical concerns associated with the surgical process. The non-surgical method stands out for faster results, rapid healing, and shorter duration if you compare the two procedures.
What is Non-surgical Rhinoplasty?
Non-surgical rhinoplasty is an innovative nose job process that uses injectable fillers called dermal fillers that are reversible and dissolvable. It is an in-office procedure with the potential to produce phenomenal results.
One of the issues that the non-surgical process commonly helps treat is the nasal bridge bump. Alongside, smaller indentations or lifting a slumping nose tip are some other improvements that can be done using filler injections. In addition, smaller tweaks and changes to the nose can be done with injections to enhance facial symmetry.
What Makes Non-Surgical Rhinoplasty Popular?
Rhinoplasty is one of the most popular aesthetic procedures. The surgical procedure has been around for years. It is an invasive process of improving the shape or size of the nose so that the face's overall appearance is dramatically enhanced.
Surgical rhinoplasty is a costly process. But that's not the only catch. It is a time-taking procedure involving a lengthy recovery process. In addition, the risks of post-op complications are high. Thus, it requires a good amount of commitment from the patient, which usually deters them from going ahead.
The non-surgical in-office procedure may be temporary, but it is a viable alternative for patients who do not want plastic surgery. The cosmetic procedure is completed in one visit, and the results usually last between six and eighteen months, depending on the number of touchup jobs done in between.
Benefits of Non-Surgical Rhinoplasty
1. Non-Invasive Procedure
One of the reasons why dermal fillers made from hyaluronic acid are much sought-after is that it is a medical procedure that does not involve any incision. The non-invasive injectable filler is injected using fine needles strategically into the nose, augmenting facial features. No general anesthesia is required; only a topical cream is applied to numb the area.
No incision means that there are no scars. Some patients have red dots at the area where the needles were inserted, but these disappear within days.
2. Faster Results
The results are immediate, with zero recovery time, allowing the person to return to their routine life after the treatment. The in-office procedure hardly takes more than half an hour or so.
The traditional rhinoplasty method takes two to six weeks to heal and recover. During this time, routine life needs to go on hold. For many patients, this downtime required in recovering is unaffordable. Compared to this, the non-surgical method helps save time with minimal downtime or disruption to your daily life.
Owing to faster results, the treatment can be done for special days and celebrations like weddings, an interview, etc.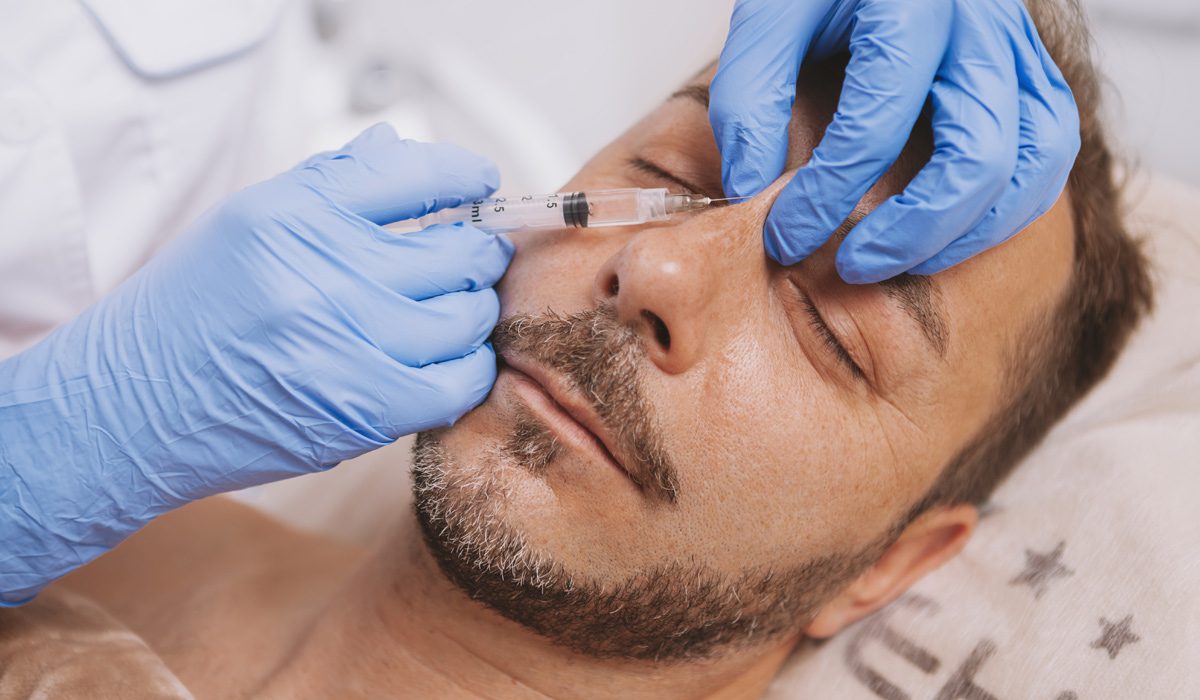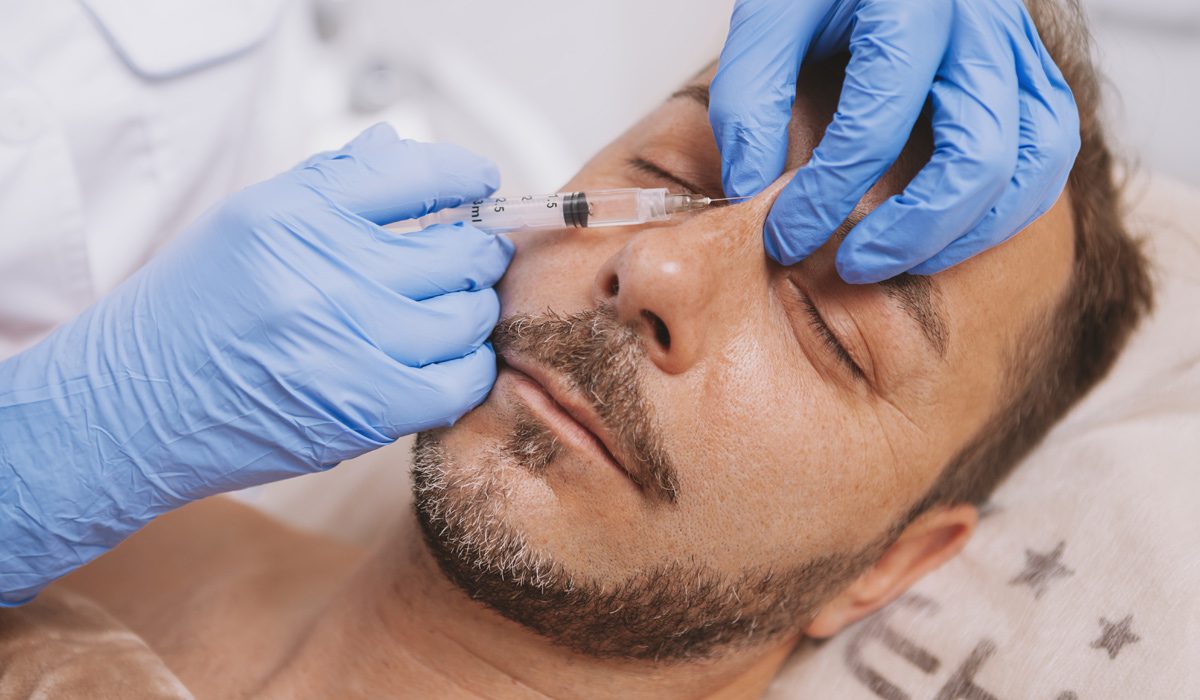 3. Customized
One of the biggest benefits of the dermal filler job is that the procedure is undertaken per the individual's specific requirements. Therefore, the results are very subtle and natural-looking.
The cosmetic procedure will be undertaken by your doctor only when a thorough pre-procedure assessment has been made for the best results. Every filler job undertaken will depend on what the individual wants to get done.
4. Reversible
This option exists with non-surgical rhinoplasty and is non-existent in the case of the surgical procedure. If you do not like the results for some reason, there's no reason to panic because the look remains between six to eighteen months on average.
Additionally, it is a reversible procedure, and your doctor can reverse the effect at any given point in time. This is because hyaluronic acid fillers easily dissolve with the body's natural enzyme, hyaluronidase, and the doctor can speed up the process. If a severe complication arises, your doctor will have the filler dissolved immediately to prevent risks.
5. Minimal Side Effects
Since this is an incision-free non-surgical process, individuals do not experience any significant side effects. Except for a few minuscule dots, red in color, and maybe mild swelling, you generally do not experience pain. In addition, there are no risks of heavy bleeding or the area getting infected.
To top it off, patients get no bruises or scars when they go through the non-surgical procedure. In the case of traditional rhinoplasty, the healing time is comparatively lengthier, and there are more discomforts post-surgery. For example, patients may find it challenging to go to their offices and social events for a few weeks.
No such worries are associated with non-surgical rhinoplasty. In this case, you can immediately start working the same day and also go to weddings, parties, etc., without feeling like hiding your face.
Why 7DMC?
While the use of injectable dermal fillers is one of the safest and easiest nose job procedures, there are risks of complications. The nose is close to the eyes and filled with blood vessels. Therefore, it is a highly sensitive area, and you need trained medical professionals to carry out the procedure.
At 7DMC, we have a state-of-the-art facility equipped with the latest medical technologies and equipment. Our team of experts is trained at the best medical institutes in the world. Your well-being is our top priority. Hence, you are in the most trusted hands when you consult us for non-surgical rhinoplasty treatment.
Summary
A non-surgical dermal filler nose job is like a breeze; no one else knows that you had a medical procedure because there are no signs of incision, sutures, etc. However, in the case of surgical rhinoplasty, you will have to be home, recovering and healing, for a few days post-surgery. With bandages, sutures, and nasal packing, you also need to ensure that you attend the follow-up appointment in the latter.
The negligible side effects, faster healing time, and customized treatment options are why non-surgical rhinoplasty is gaining popularity these days.
References:
plasticsurgery.org/news/blog/how-a-nonsurgical-rhinoplasty-can-provide-amazing-results
healthline.com/health/nonsurgical-rhinoplasty
medicalnewstoday.com/articles/nonsurgical-nose-job