MS. LAMA DALLOUL
Clinical Dietician
Graduated with a bachelor's degree in human nutrition and dietetics from "Université Saint-Esprit de kaslik, USEK" Lebanon, Lama Dalloul has recently joined the family of 7DMC in Dubai.

Lama aims helping all her clients achieve their long-term health goals.

Lama Dalloul started her first work experience in "Rayak Hospital" Lebanon, as an intern Dietitian. She was responsible in covering, medical nutrition therapy, food service and Nutrition Education. Lama provides and prescribes therapeutic diets based on patient's medical and physical conditions, evaluates, interprets and monitors the nutritional status and nutritional needs for hospitalized and out patients using established standards of care and practice guidelines.

Lama was also transforming the scientific nutritional information to simple easy tips and share them with patients and their families in order to aware them about food that suits their case.

After her first experience, Lama worked in a clinic in Lebanon. She provided nutritional consultation and personalized diets for patients with continuous follow ups on their nutritional status.

Lama moved to Dubai, and acquired experience in a catering company, where she was working on healthy menus, and healthy meals. She was responsible for monitoring food service operations to ensure conformance to nutritional, safety, sanitation and quality standards. Lama was developing healthy recipes and new menus for all age groups.

After that Lama joined Wellness by Design as a clinical dietician in American Spine Center which is a specialized clinical center in the non-surgical treatment of spine and joint pain, and Dr. Rami Hamed Medical Center which is a multi-specialty day case hospital.

Lama used to plan and initiate medical nutrition therapy to the patients if indicated by patient requirements and clinical protocol after the assessment of their nutritional status. Healthy meals based on their nutritional needs, diet restrictions and according to the nutritional counseling was also provided.

Lama believes that being healthy starts from the kitchen!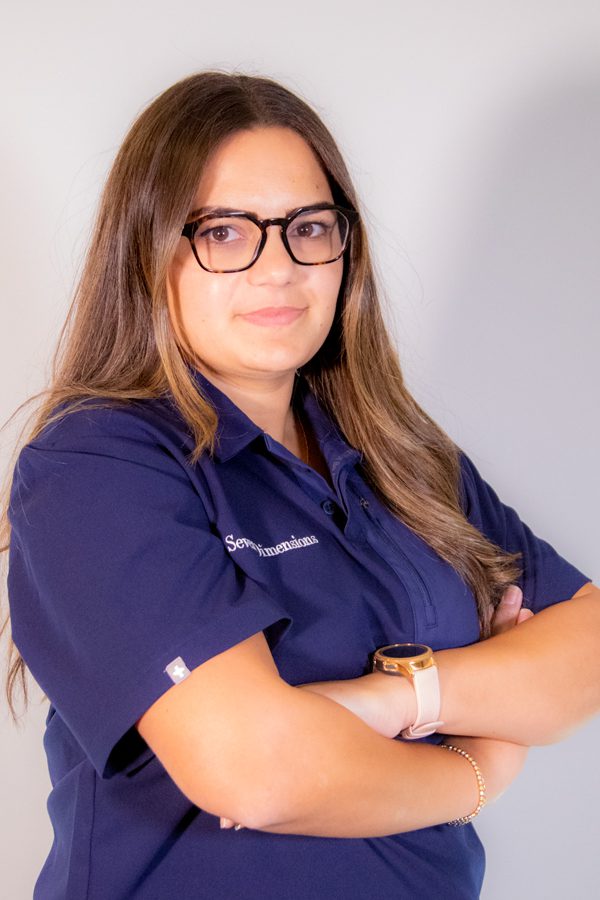 Clinical Dietician & Nutritionist
---
Bachelor Degree in Human Nutrition and Dietetics from Holy Spirit University of Kaslik
---
Emirates Nutrition Association
Emirates Clinical Nutrition Society
---
Weight management
Pre-diabetes and Diabetes
Hypertension
Cholesterol and Triglyceride
Pregnancy and Breastfeeding
Children Adolescent Nutrition
Healthy Eating
Healthy Cooking
Community Nutrition
Food Content Analyzing
Food Safety
---