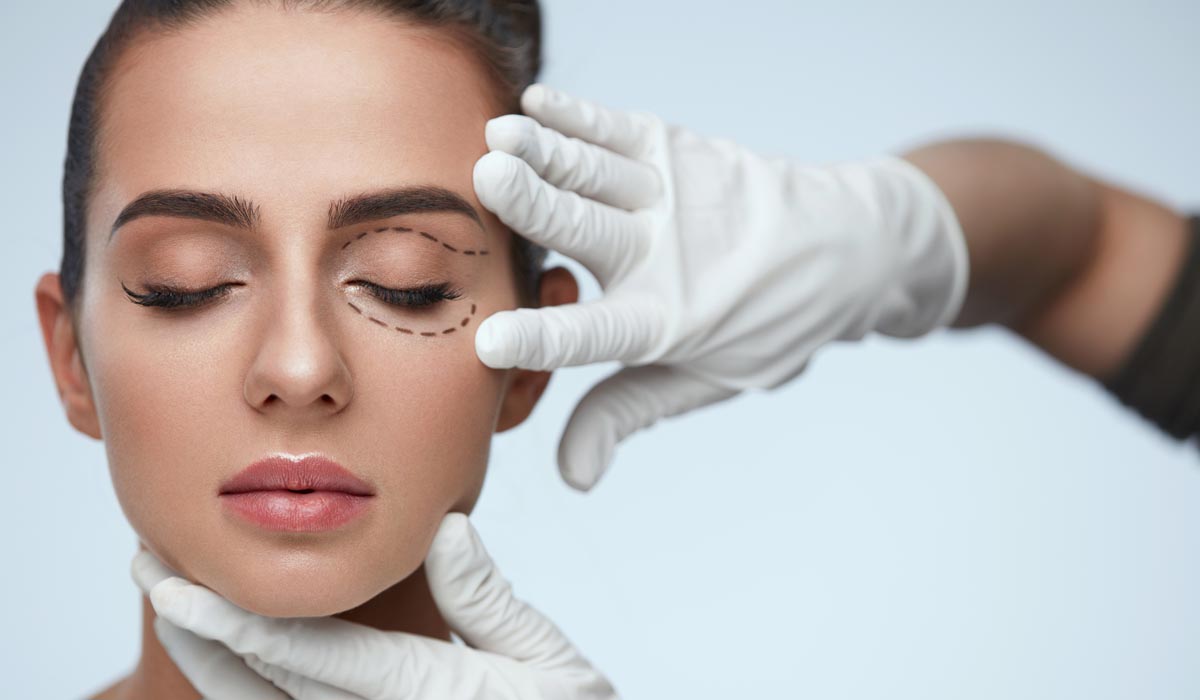 Introduction
Eyelid surgery, also called Eyelift surgery or Blepharoplasty, is majorly done for cosmetic purposes. It removes excess fat, skin, and muscles from the upper and lower eyelids. This procedure reduces puffiness and bags beneath the eyes, giving you a more youthful appearance. The process takes between 1-3 hours.
At times our medical experts suggest eyelid surgery for vision improvement as well.
However, considering the risk involved, the surgery option is only considered if other courses of treatments (non-surgical and less risky) proved to be unsuccessful.
There are 2 types of Blepharoplasties:
Cosmetic Blepharoplasty
Functional Blepharoplasty
As per the reports, there is approximately a 10-12% rise in cosmetic surgeries. Maximum people undergo eyelid surgery when they are in their 30s and 40s. Generally, there is no age limit for this surgery, but our surgeons advise waiting until the age of 18 years or older.
Reasons
A few of the primary reasons to consider eyelid surgery are:
Weak eyesight Saggy eyelids can impair frontal and peripheral vision, which hamper the ability to see and perform daily tasks.
Bulky upper eyelidHaving heavy upper lids can stress your eye muscles and eyebrows that can lead to headaches.
Tired appearanceDrooping eyelids is one of the reasons that make you look tired all the time. Furthermore, it makes you seem like an aged and lethargic person.
Loose skin around the eye areaLoose skin leads to the formation of wrinkles and fine lines, which make you appear much older than you actually are.
Pros and Cons:
●
Pros:
1. Removes puffiness around the eyes
2. Makes eyes appear refreshed and younger
3. Enhances the vision
4. Helps to get rid of excess and loose skin
5. Surgery marks are hidden in the eyelid creases
6. Rectifies baggy lower and upper lids
●
Cons:
1. Results are visible after a certain period
2. Surgery leads to dry and itchy eyes
3. In some cases, the surgical procedure can cause temporary blindness and double vision
4. May face difficulty in closing and opening eyes
5. May require to undergo surgery again after some years since aging is inevitable
How can 7DMC help?
At 7DMC, we assure to provide premium treatment and care to the patients who require eyelid treatment and surgery. Our experienced and highly qualified surgeons carefully plan out a customized treatment course according to the problems faced by the patients.
Our team of experts conducts pre-operative evaluations such as examining the bone structure, loose skin, facial muscles followed by a series of tests to decide how much skin/fat/muscles should be removed.
Keeping up with the technological advancements and innovative treatment has helped us attain notable rank in cosmetic surgery practices across the UAE.
November 30, 2021
7 Amazing Benefits of Hijama Hijama Therapy Cupping is an ancient Chinese remedy that the Egyptians also employed. Cupping promotes life force energy in the body […]
March 30, 2020
Cupping therapy for high blood pressure One of the most dreadful health conditions – high blood pressure or hypertension as some call it, affects millions of […]