MS. AMAL AL KASASBEH
Speech Therapist
Ms. Amal is a Jordanian Speech and Language therapist, she completed her Bachelors in Audiology and Speech Language Pathology (BASLP) from university of Jordan, Amman, in 2015

During Amal's career, she had multiple opportunities to work with patients from different age groups with different disorders; Oral Language Delays, Speech Delays, Hearing Impairment, Down Syndrome, Cerebral Palsy, Neurological Disorders, Autism Spectrum Disorder, Developmental Delays, Swallowing Disorders, Voice Disorders and Learning Difficulties.

She worked as Head of Speech and Language Department in a private rehabilitation center in Dubai where she was providing supervision to speech therapists, developing and facilitating implementation of training programs, accepting students, developing and monitoring the Individual Educational Programs (IEPs), evaluating and screening the students, so that an individualized treatment plan is developed to assist with the unique needs of every child. These evaluations include the analysis of language, speech and hearing test results as well as medical history information, upon diagnosis of each child, therapy sessions will be conducted accordingly including school programs and activities for individuals to cope with speech and language difficulties and improve their skills.

She speaks English, Arabic and Russian. Over the last 7 years, Amal has dealt with patients ranging from different age groups while working across various clinical settings including a multi-disciplinary rehabilitation centers, schools and one clinic.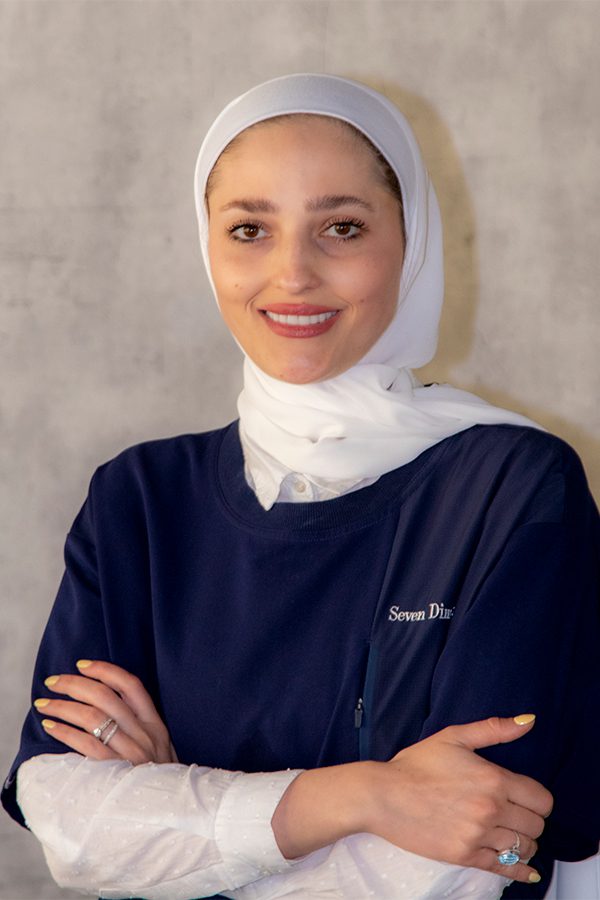 Phonology
Receptive Language
Expressive Language
Social/Pragmatic Language
Fluency Disorders
Apraxia
Auditory Processing
Augmentative and Alternative Communication
The evaluation and treatment of adults with Traumatic Brain Injuries, Apraxia, Stuttering, Hearing Loss, Stroke and Other Neurogenic Communication Disorders
Hearing Loss and Cochlear Implantation
Genetic Syndromes (e.g., Down Syndrome, Williams Syndrome, Turner Syndrome, Angelman's Syndrome, etc.)
Neurological Disorders (e.g., Cerebral Palsy, Traumatic Brain Injury, Stroke, Seizure disorders)
Autism Spectrum Disorders (ASD)
Articulation and Motor Speech Disorders – alone (e.g. Misarticulation, Phonological Disorder) or secondary to other diagnoses (e.g. cleft palate)
Receptive and expressive language disorders/delays, and specific language impairment (SLI)
Feeding or swallowing issues
Semantic and/or Pragmatic Language Disorders
Hearing Impairments and/or multi-sensory impairments
Auditory Processing Disorders
Cognitive/Attention
Articulation
---
Double Major in Speech Language and Audiology Sciences
University of Jordan-Amman
---
Certified as an Oral Placement Therapist
Jordanian Board for Speech Therapist
Dubai Health Authority Certification

---