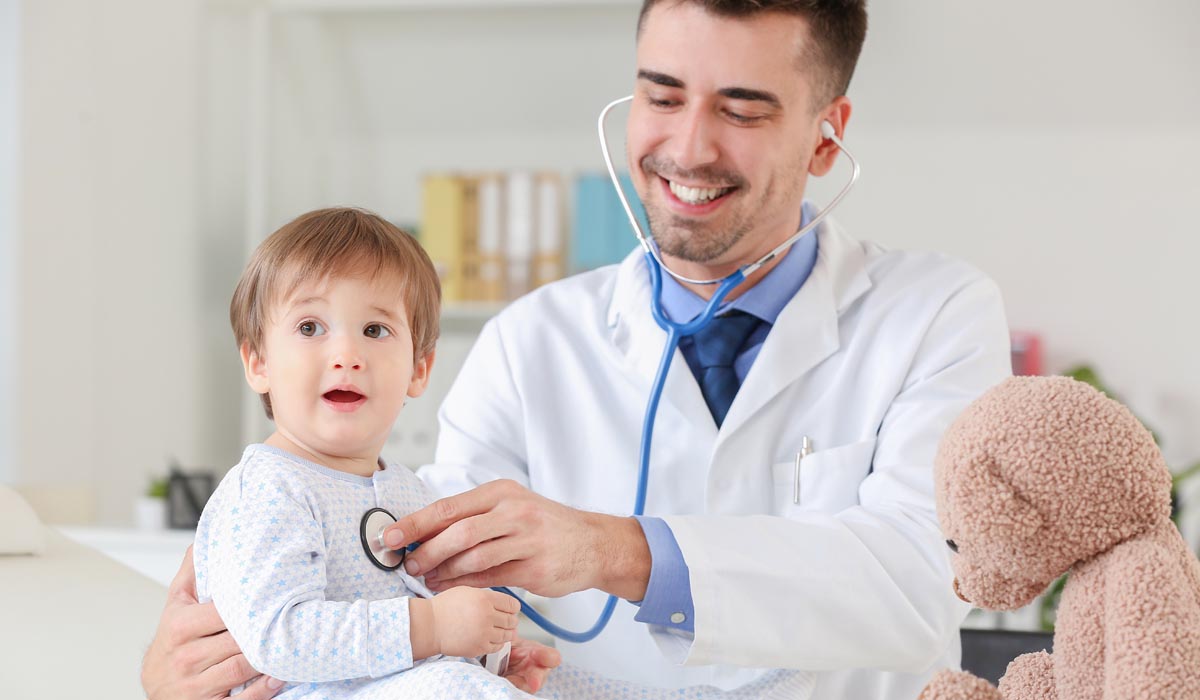 At 7DMC, we realize how important it is for children to receive tender, loving care when they aren't feeling well. To fulfil this need, we have developed a dedicated healthcare facility just for children – a warm, friendly place where they are given top priority, always.
Our Paediatric Specialty Centre is a highly advanced facility that offers a wide range of outpatient and day care services, involving various paediatric sub specialties – medical and surgical. Our world-class team of doctors with their expertise, can provide optimal, evidence-based treatment, with a multidisciplinary approach.
HIGHLY QUALIFIED PAEDIATRICIANS TO TREAT CHILDREN OF ALL AGES
The dedicated facility that we have developed is backed by a team of paediatricians and paediatric dentists, in addition to Speech Therapist, Occupational Therapist, visiting Behavioral Therapist offering insight into the complete overall developmet of your child. We are proud of the fact that our team possesses in-depth clinical expertise and experience gained through serving at international medical institutions.
Our paediatrics facility has been built and designed bearing in mind the well-being of children. Here, we have created a child-friendly atmosphere where babies, toddlers and kids feel cared for and at ease. At the same time, parents can rest assured their little ones will receive the best pediatric care. With that, our professional staff is there at all times to support our doctors in ensuring that patients are given immediate attention.
At 7DMC, we deliver the highest level of healthcare to each and every patient, in line with our core values of integrity, passion, respect, excellence, compassion and unity.
Pediatric Services Include
Immunization
Autism
Allergies
Abdominal
Fever
Colds
Vision and Hearing
Sick child diagnosis and treatment
X-ray services
Strep Throat
Flu
Pediatric Services Include
Whooping Cough
Learning/developmental disabilities
Cancer
Chronic conditions
Heart
Ear infections
Genitals and Urinary Tract
Infections
Burns
Sports Injuries
Newborn care
School and Sports Physicals
Dietary/Nutrition guidance
Lab testing