Mr. Nikola Urocevic
FIFA Educated Physiotherapist
Passionate about his work as a physiotherapist at our medical centre, Nikola Urosevic brings 11 years of international experience in the area of physical therapy and kinesiotherapy. With a degree in Physiotherapy from Serbia College for Sports and Health in 2009, Nikola is a believer in ongoing education and has subsequently acquired several certificates from Thera Band Academy.

His career in clinical and sports physiotherapy has equipped him with a strong skillset to deliver the best of sports medicine and rehabilitation techniques so that you can enjoy optimal physical health. Methods used are as varied as his patients' pressing needs, such as massage therapy, heat treatment, electrotherapy and ultrasound.

He has single-handedly helped patients recover from chronic issues such as flat foot, scoliosis, and spondylosis by listening to their concerns, being by their side, and giving them exercises to get back on their feet. Combining his passion for your well-being with his strong collaboration skills, he will find the right treatment and prevention programmes to address the challenges you face.

So, should you be on the look-out for a physiotherapist who can not only diagnose your injuries, but can help you fast-track your health in a safe and compassionate setting, you can book your consultation with Nikola now.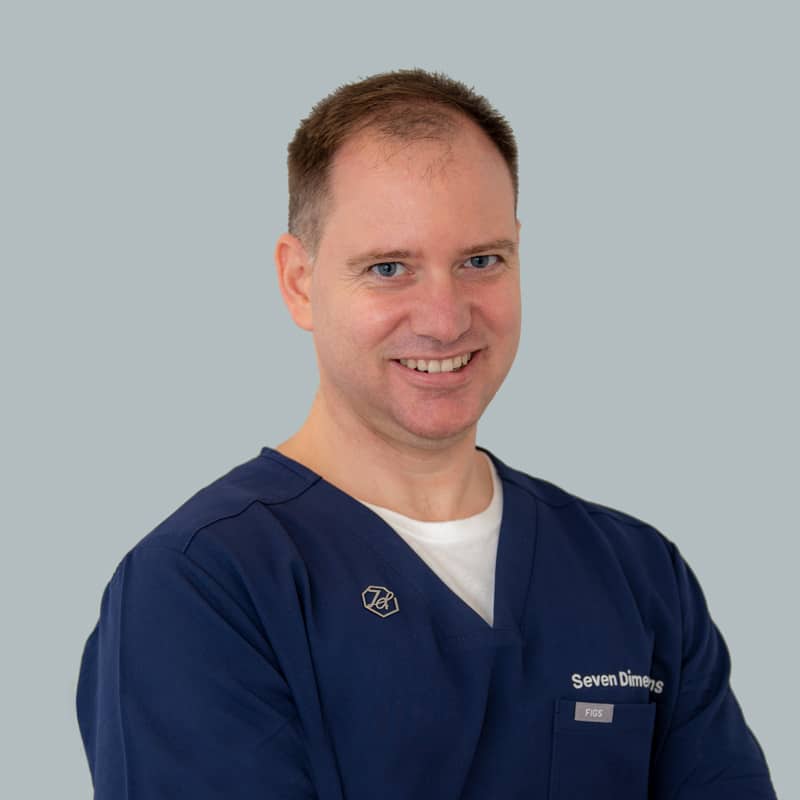 Physical Therapy Sport injuries Assessment and treatment of spine deformities Manual Therapy Neurological condition Pre- and post-operative management Musculoskeletal rehabilitation Acute and chronic low back and neck pain management Exercise therapy and prescription Massage Therapy
---
Bachelor's Degree in Physiotherapy, Serbia College for Sports and Health
FIFA Medical Diploma
Thera Band Level 1, 2, 3
---